Info & Images: Courtesy the architect.
Photography:
AllesWirdGut Architektur/ Guilherme Silva Da Rosa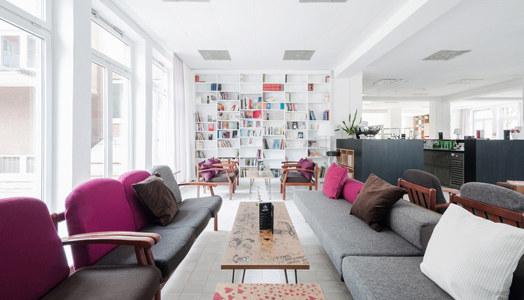 .
Would you like to share your holiday dwelling with a refugee? In a novel attempt at combining social responsibility with commercial gain, Caritas and architecture firm, AllesWirdGut collaborate on the design of magdas Hotel in Vienna.
Redefining hospitality, this hotel with an unconventional concept and an inspiring history is home to city travelers, tourists in Vienna and overnight trippers, living side-by-side with young people who, however, did not travel of their own free will, but are refugees, who were left no choice by hunger, war, persecution, and torture in their home countries. For them, the hotel is a temporary place to stay, and for some, it is also a workplace.
Situated in Vienna's Prater district, with a beatific view of the Prater park landscape, the hotel accommodates two residential units for living communities and is equipped with 78 new and elegant rooms.
.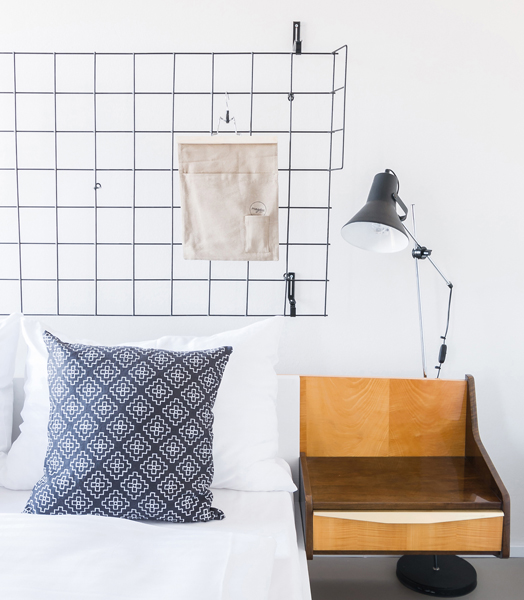 .
The interior design is a response to the existing building, expression of an architectural concept and creative use of scarce resources. Preserving the existing by largely refurbishing it and adapting it to modern safety standards, project architect, Johanna Aufner of AllesWirdGut has relied on simplicity and plain elegance, well-matched reduced colours and vintage chic. Everybody involved was called upon to come up with creative solutions, not only in financing, but also in design.
In the design of the interior spaces - lobby, restaurant and bar, hotel rooms, and apartments - AllesWirdGut has used existing pieces, found objects, and an ingenious mix of elements.
The reduced, well-matched and elegant colour concept that informs the visible surfaces is accentuated with distinctive individual furnishings, pieces with a past and finds with a history. Caritas' own
Carla
thrift store was a rich source here, as was furniture left behind by former residents or donated to the project by the locals.
What once had been pretty conservative built-in closets was remodeled under the supervision of Daniel Büchel into tables, nightstands, and wall coat racks. Uneven walls were revamped using the proven technique of pattern roller painting, among other donations and makeovers.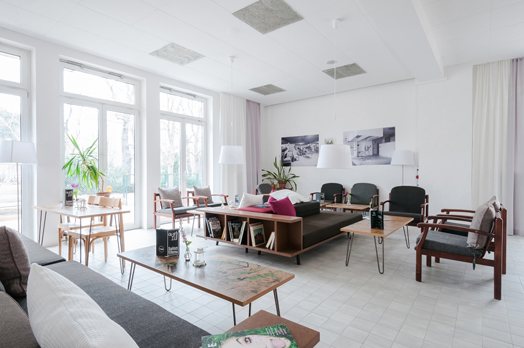 .
The hotel stands apart for its exceptional and innovative character and social implication and has garnered support and sponsorships from committed contractors, suppliers, local residents and the refugees themselves.