IAnD Exclusive
Trends Special 2018
By Beverly Pereira
Read Time: 3 mins
.
Team IAnD scoured the standout trends that will disrupt the realm of design in 2018. Here is our take on what the world will look like this year…
Voice Assistants are becoming indispensable
Voice assistants will be everywhere
Smart homes have become the norm as voice assistants now control everything from heating, lighting and music; they can even order your groceries or call you a taxi. Sleek devices like Amazon Echo, Google Home and Apple's soon-to-be-released HomePod speaker will be found in many more homes this year. And, it won't be long before you find a voice assistant in your bathroom, too, as these very companies are striking up partnerships with third-parties to make your life simpler!
Clean labels will tell us more about the product than ever
Products will be wrapped in honest packaging
Reflecting the demand for simple and recognizable ingredients is the clean labelling trend that enlightens consumers' purchase decisions without confusing or tricking them. Mintel's Global Packaging Trends 2018 report suggests that brands will use the "essentialist" design principle in the next generation of the clean label to provide calm and clarity to shoppers in an increasingly hectic retail environment.
Graphic design goes bold in 2018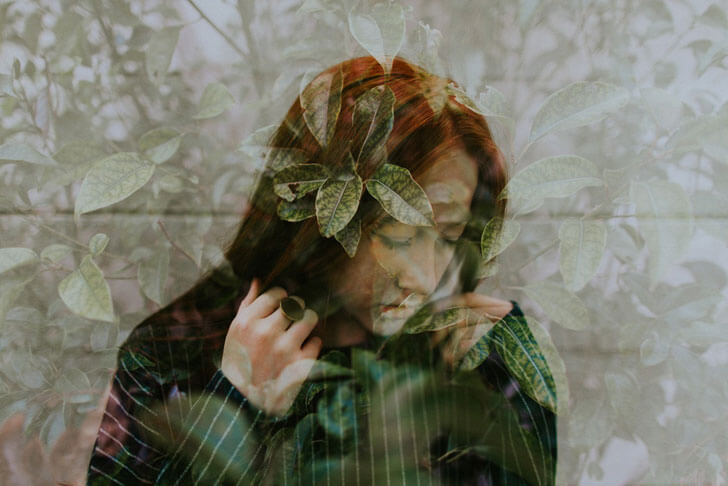 Double exposures create visual intrigue
Graphic design is getting bolder
Illustrations won't be going out of fashion any time soon, but we will start to see hand-drawn illustrations blended with graphic effects like double exposures, negative space or glitches. Even digitally drawn illustrations paired with photographs will make it to the mainstream in 2018.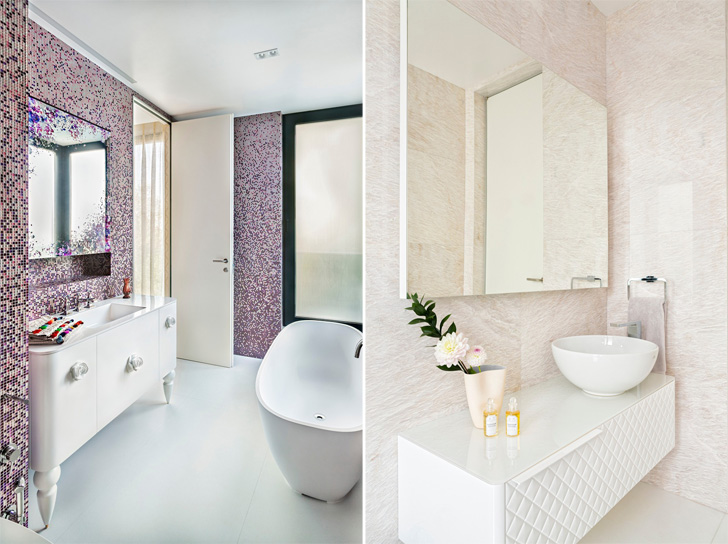 Photography:
Assen Emilov; courtesy KNOF Design
Bright kitchens are all the rage this year
It's becoming easier than ever to give kitchens and bathrooms a new look
While all-white kitchens are still in, we will see a lot more jewel tones used strategically, on cabinets, accent walls and even kitchen appliances. Concrete in accents and as a finish is making a grand appearance this year, too. Bathroom makeovers can be effected at the drop of a hat, thanks to the easy application of stylish tile skins.
Workplaces will adopt a biophilic design approach
Photography:
Joachim Belaieff
; courtesy Adolfson & Partners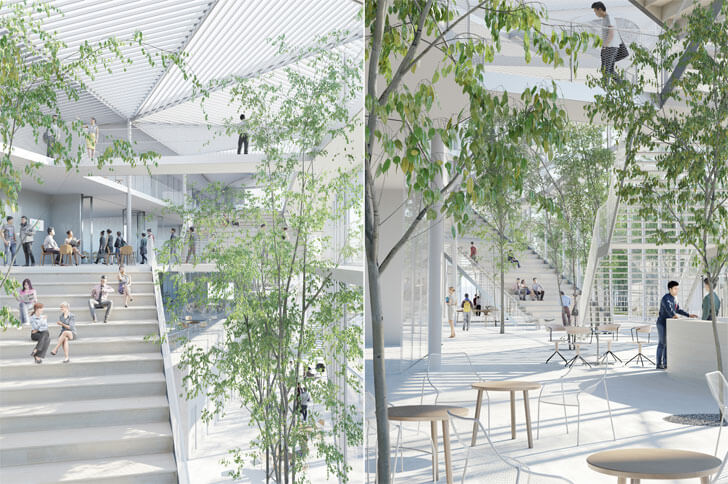 Photography: Courtesy NLA
Well being will be at the heart of the workplace
Going beyond placing a few potted plants around the office, this trend will take shape as offices actively integrate biophilic design throughout the workplace. The use of live and artificial plants, green walls, natural lighting, nature-inspired textures and prints fortifies this well-rooted trend that is shown to improve employee health, productivity and wellbeing.
STREAM toys will gain traction in 2018
The boundaries between playtime and education will blur
STREAM thinking (Science, Technology, Robotics, Engineering, Art and Math) is a buzzword in the toy industry. But this movement that promotes the use of toys that help children of all ages to use their imagination, critical thinking and skills is gaining more traction this year, thanks to new innovations and research. From robotic kits and colourful toys that engage all senses, this trend will see an upsurge in toys that combine fun and learning.
Photography:
Sreenag Pictures & Sneha Vivek; courtesy KSM
Photography:

Hufton+Crow

; courtesy UNStudio
Tiled facade
Architectural facades get a multi-textured look
The classic brick façade will remain popular in 2018, but the focus will now be on mixing different textures for a more tactile experience. Whether it's about creating contrasting textures by playing around with gloss and matte levels of the same material, using light and dark shades of similar colours, or even mixing and matching complementary materials on to a single surface, the exterior surfaces of homes will now be as important as the interiors.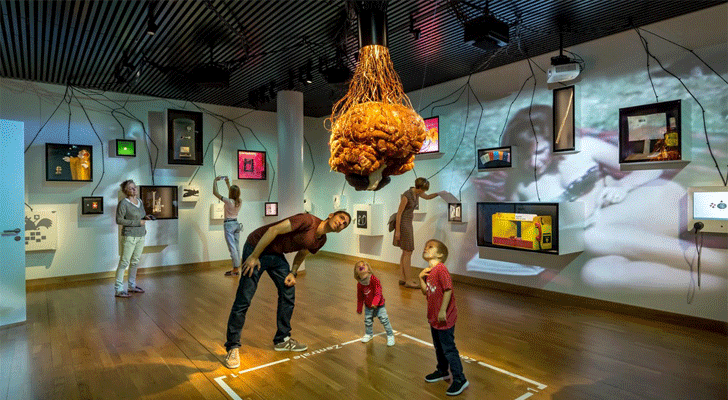 Kossmann.dejong designs a new permanent exhibition for the Swiss Museum of Communication, Bern, Switzerland
Augmented reality is changing the way we experience things
Augmented reality is going mainstream
Going by reports of the recently concluded CES 2018, augmented reality and immersive technology will be a mainstay in 2018 and beyond, with gesture and emotions as the new interface in lieu of screens and hardware. Whether it's experiences in the retail space that allow consumers to 'try before they buy', dissemination of knowledge at the workplace through virtual simulation training, or virtual museum visits and the ability to learn from more than just a one-dimensional view of an artefact or photo, augmented reality will change the way we look at things.