Info & Images: Courtesy RPBW
.
Originally designed by Louis Kahn in 1972, Kimbell Art Museum's new building that accommodates its growing exhibition and education programmes is designed by Ar. Renzo Piano.
The programmes and collection of Fort Worth's Kimbell Art Museum have grown dramatically in recent years, far beyond anything envisioned by the museum in the 1970s.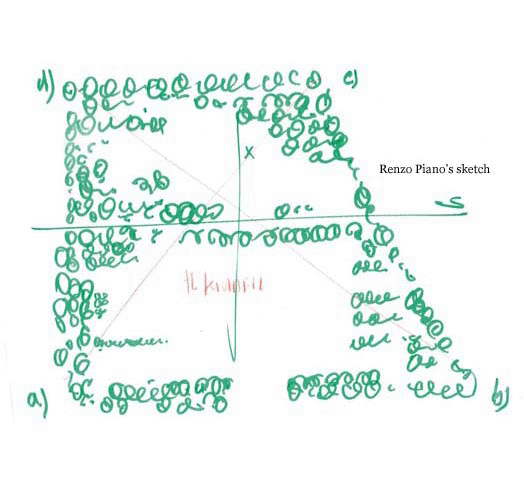 .
Addressing the severe lack of space for the museum's exhibition and education programmes, the new building designed by Renzo Piano Building Workshop architects in collaboration with Kendall/Heaton Associates, Inc. (Houston) roughly doubles the museum's gallery space and provides classrooms and studios for the museum's education department, a large auditorium of 299 seats, an expanded library and underground parking. It also proposes to be highly energy efficient, requiring only one fourth of the energy consumed by the Kahn building.
.

Subtly echoing Kahn's building in height, scale and general layout, the RPBW building has a more open, transparent character. Light, discreet (half the footprint hidden underground), yet with its own character, setting up a dialogue between old and new. The new building consists of two connected structures.
.

The front section, facing the west façade of Kahn's building across landscaped grounds, has a three-part façade, referencing the activities inside. At its centre a lightweight, transparent, glazed section serves as the new museum entrance. On either side, behind pale concrete walls are two gallery spaces for temporary exhibitions.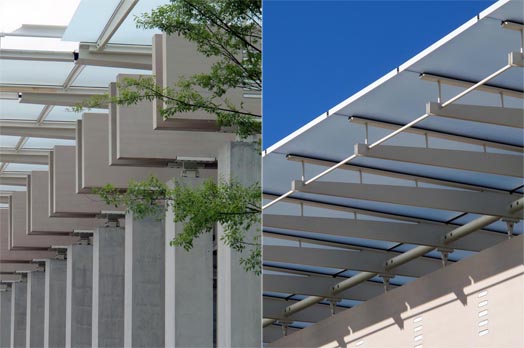 .
A colonnade of square concrete columns wraps around the sides of the building, supporting solid wooden beams and the overhanging eaves of the glass roof, providing shade for the glazed facades facing north and south.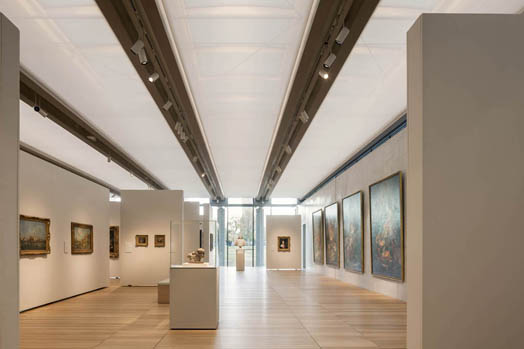 .
.
In the galleries, a sophisticated roof system layers stretched fabric, the wooden beams, glass, aluminium louvers (and photovoltaic cells), to create a controlled day-lit environment. This can be supplemented by lighting hidden behind the scrim fabric.
.
A glazed passageway leads into the building's second structure. Hidden under a turf, insulating roof are a third gallery for light-sensitive works, an auditorium and museum education facilities.
.

Glass, concrete, and wood are the predominant materials used in the new building, echoing those used in the original. Views through the new building to the landscape and Kahn building beyond emphasise the key motifs of transparency and openness.