IAnD Exclusive

Design Impact Special
Photography:Courtesy In-tenta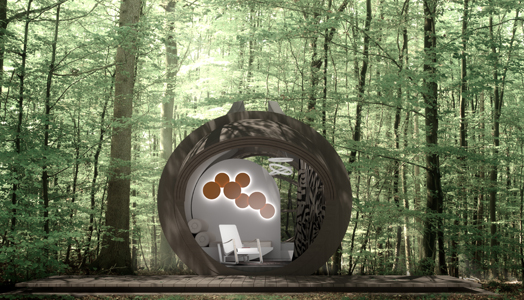 .
'Drop' is the new portable eco-friendly hotel room that proposes to meet the growing requirements of the niche eco-tourist, who demands a high degree of design alongside sustainable architecture…
Tourism is one sector, where design meets its mettle in many small ways – proving itself compatible with a variety of mindsets from diverse backgrounds. Offering naturalists yearning for a truly unique travel experience, architecture office Ricardo Bofill Taller de Arquitectura and manufacturer Urban Square have designed a new travel and leisure concept, midway between a conventional hotel room and a caravan.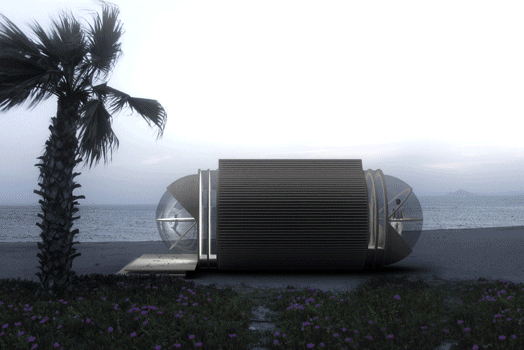 .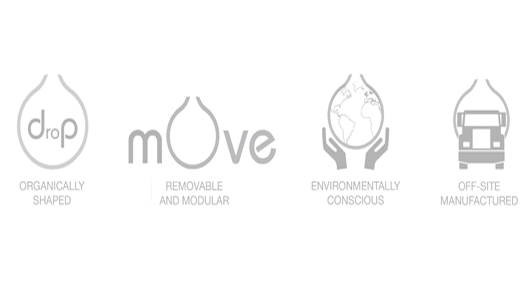 .
Modular in nature with the possibility of customization and multiple configurations, 'Drop' as it is called, is a capsule-shaped space-wise design made from lightweight prefabricated wood and steel and can be airlifted to any terrain, any location. Large bubble-windows at the two cylindrical ends and a skylight running the entire length of the pod usher in daylight and open the structure to the surrounds.
.
The 25 sq.m. area of each eco-hotel accommodates a lounge area, bedroom, bathroom with a separate toilet, bath and shower, and a wooden deck that offers outdoor seating, and well-appointed interiors that can comfortably accommodate two adults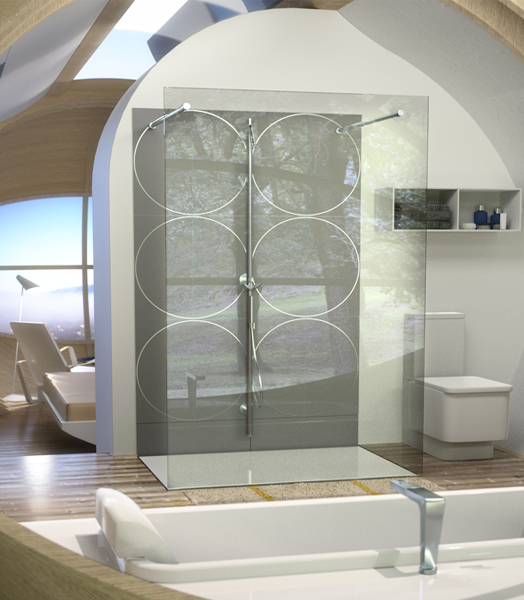 .
Equipped with green features viz., thin photovoltaic solar films on the roof that can be combined with wood siding for power generation; a rainwater collection system that harvests water for use in the bathroom, amongst others, the mobile micro-architectural unit is designed to minimize environmental impact – during both, installation as well as removal.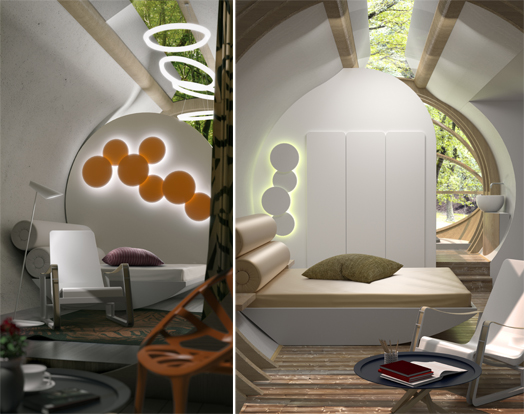 .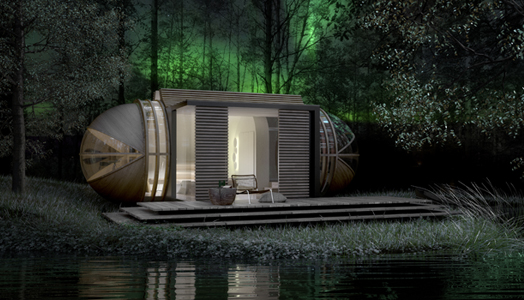 .
To ensure minimum interference with the natural location it is set up in, the structure's base is elevated from the ground, on adjustable steel legs, to adapt to irregular terrains and minimize contact with the un-spoilt land.
.
Said to be designed for the modern nomad, the flip side to this environment friendly micro-architecture is the phenomenal costs that the Drop will incur just being transported to various locales!