Photography: Courtesy the architects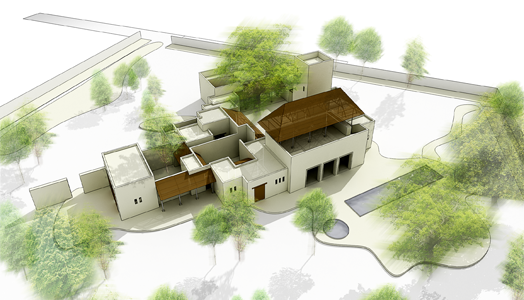 East view of Kilifi family home
Staying true to its contextual vocabulary, this sea-front home employs traditional Swahili architecture and indigenous materials, despite its contemporary deliverance.
A 1000 sq.m second home along the Kenyan-Indian coastline for the Kalifi family, designed by Urko Sanchez Architects is proposed as a holiday home, with staff quarters meant to serve as a rented guesthouse, on call.
Section view
Known to listen to what a plot of land 'says' to them, the Kenya-based architects have integrated the home into its natural environment, the flow of the surroundings, the views of the sea...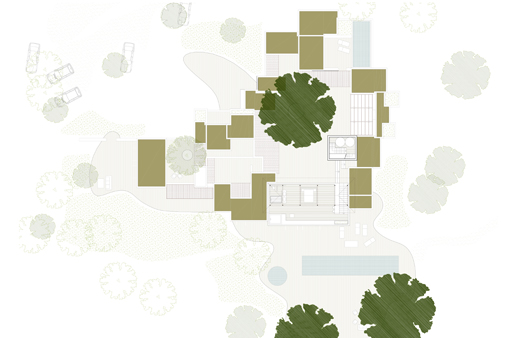 First floor plan
Roof plan
The central idea of this yet unbuilt home revolves around a seamless integration of indoor and outdoor spaces.

The living areas flow into one another and into the exteriors, making for one large open space that can be used for eating, sleeping and partying.
.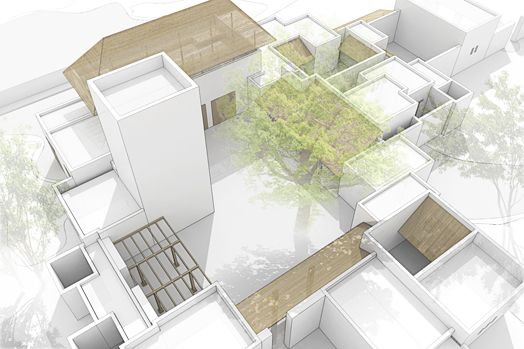 Patio view
The home is planned around three mature trees and references

a series of open courtyards, varying heights, play of chiaroscuro elements, etc. that are characteristic of traditional Swahili architecture. All the while adapting to contemporary needs, the family is offered free movement from covered protected areas into the breezy open air via a play of volumes that tends to enhance the free-spirited experience.
Sections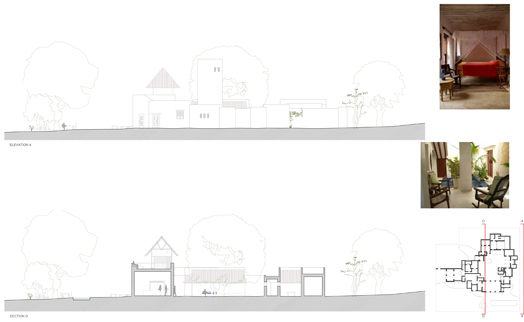 Sections
The primary usage of Kilifi's indigenous coral stone on the entire ground floor adds to the home's earthiness. The next level features Makuti's roofed terraces with existing vegetation—another feature seen in traditional Swahili architecture. The beach access is like the icing on the cake.
Ground floor plan
The promising project is currently undergoing some delays and is awaiting approval for its 'build' status.