Photography: Rohspace; courtesy Nameless Architecture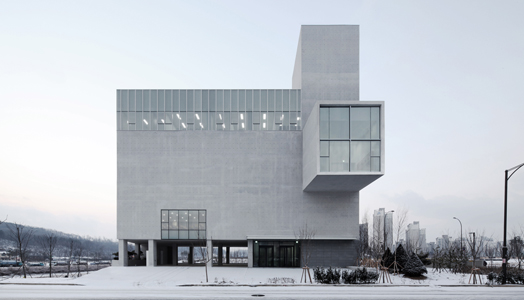 .
The RW Concrete Church wears a simple and minimal look in stark contrast to traditionally ornate sacral architecture…
The crucifix-shaped built form of the RW Concrete Church located in Byeollae, a newly developed district near northeast Seoul, Korea, is an all-concrete austere structure. This solid, singular material used for the structure as well as the basic finishing acts as a metaphor for religious values that remain stoic over time.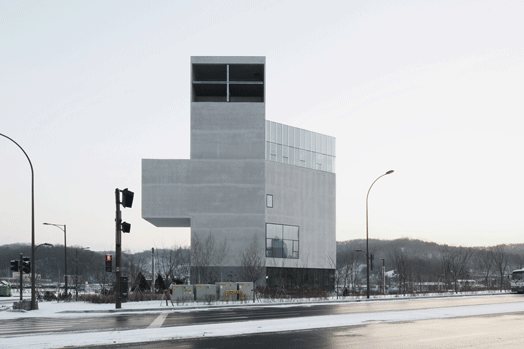 .
It is also refreshing that the new district chose to launch its first building with a religious landmark as opposed to a commercial establishment. The church architecture reminds us of Japanese architect Tadao Ando's Zen-influenced works; mostly constructed in concrete with an emphasis on empty spaces that represent the beauty of simplicity.
.
"The cross as a religious symbol substitutes for an enormous bell tower and is integrated with the profile of the building, while the curtailed cross implies the internal tension of the space," say the architects at Nameless Architecture, a young architectural practice based in Korea and the US.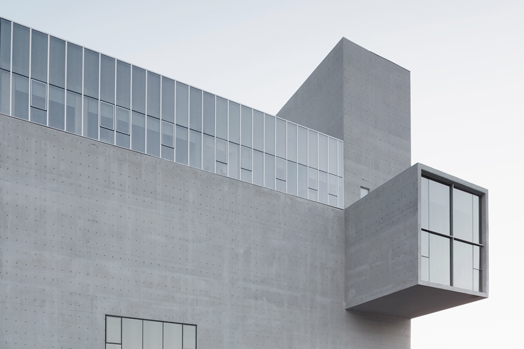 .
.
Numerous glass panes allow the upper floor to be bathed in sunlight, while the ground floor is kept spacious and dark; an area that acts as a flexible space for community interaction or for religious functions.
As one transitions from the lower dark recesses through the enclosed three flights of stairs and onto a cantilevered structure and then towards the chapel – light becomes the metaphor of
physical as well as spiritual transition that connects daily life with religion.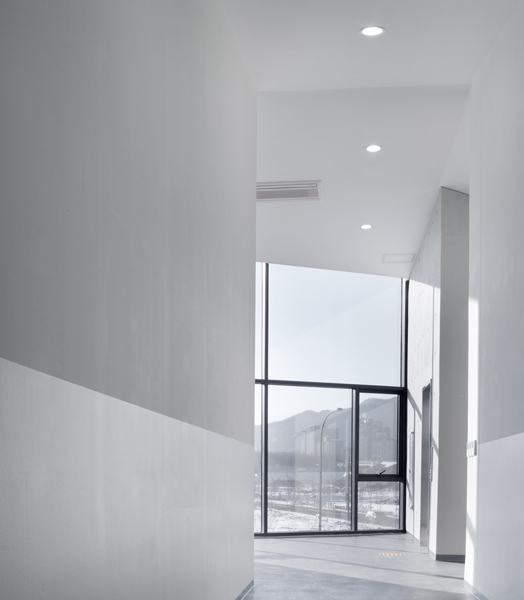 A large, cavernous room lit by clerestory windows, the chapel, rises on a slope away from the pulpit, evoking a feeling as if worshipping on a hill.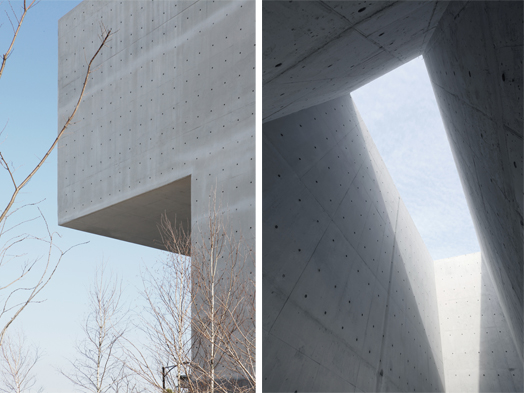 .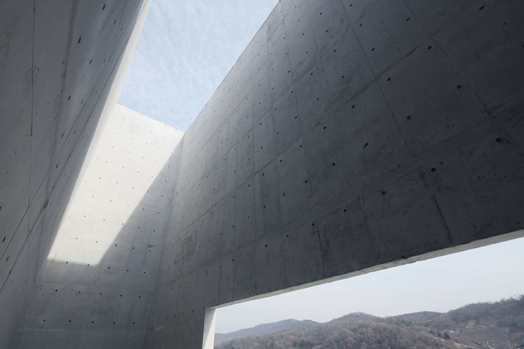 .
Befittingly, the clean lines, concrete material and minimalistic palette resonates with both, physical and spiritual serenity.