Compiled by Team IAnD
Photography: Courtesy Zaha Hadid Architects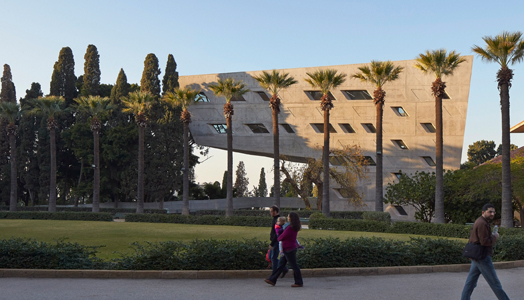 Emerging from the stables of Zaha Hadid Architects is this new building that establishes a dialogue with its intent – that of challenging conventional thinking and actively promoting change and new ideas...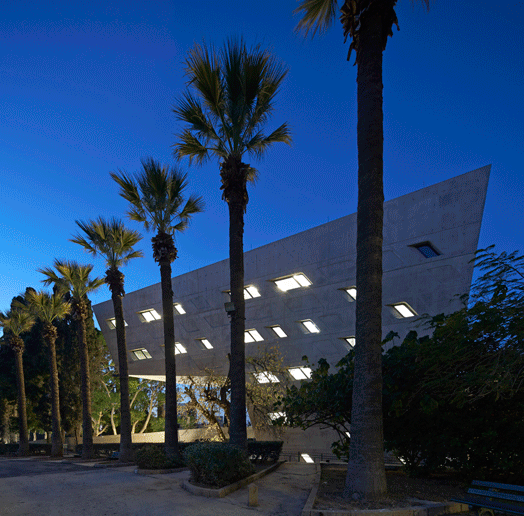 The Issam Fares Institute for Public Policy and International Affairs (IFI) building by Zaha Hadid Architects (ZHA) at the American University of Beirut (AUB) is a 3000 sq. m footprint established as a neutral, dynamic, civil, and open space, where people representing all viewpoints in society can gather and discuss significant issues, anchored in a long-standing commitment to mutual understanding and high quality research, broadening and strengthening the role of a university as much more encompassing than that of a mere educational institution.
The design by ZHA shortlisted as the winning competition entry significantly reduces the building's footprint by 'floating' much of the IFI's facilities above the entrance courtyard to preserve the existing landscape integral to the 2002 master-plan, create a new public space for the campus, and establish links from the university's Central Oval to the Middle Campus and Mediterranean Sea to the north.
Existing Ficus and Cypress trees on the IFI site (aged between 120 and 180 years old) are integral to the design as the building emerges from the geometries of intersecting routes as a series of interlocking platforms and spaces for research, engagement and discourse.
The institute invites the community inside via its many connections and paths that converge at its double-height entrance courtyard. Through ramps, outdoor terraces and extension of shaded areas, outdoor community spaces flourish; while internally, partitions in ink pigmented glass enable communication and interaction.
©
Hufton+Crow
The building takes full advantage of the region's tradition and expertise of working with in-situ concrete. Passive design measures, high efficiency active systems and recycled water technologies minimise the building's impact on the local and wider environment.
©
Hufton+Crow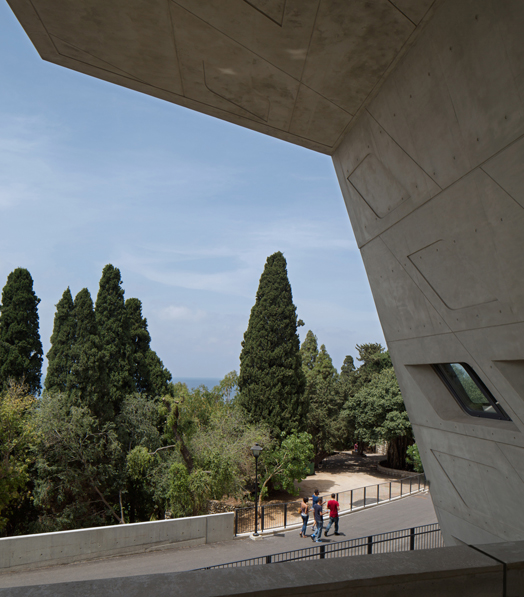 ©

Luke_Hayes
With the IFI recognised as a leading academic think tank, producing original research related to regional issues and international affairs, the design of the building builds upon the institute's mission as a catalyst and connector between AUB, researchers and the global community.