Photography: JB Valiquette; courtesy Clairoux
Breathing new life into an architectural legacy from the previous century, Clairoux design studio refurbish a 2850 sq. ft. bungalow in Laval, Canada using subtlety and a clean-canvas approach that focuses on lines, volumes and materials...
"A home has life and character, it is something that is always evolving, and so some design touches will continue to be added over time," say designers, Julie Lafontaine and Frédric Clairoux of FX Studio Design, who have just launched their brand Clairoux. With about 15 years of design backing their refined design signature and confident contemporary style, complemented by a rigorous approach to technique and execution, the duo pride themselves at creating picture-perfect styling and delivering high-touch interior design every time.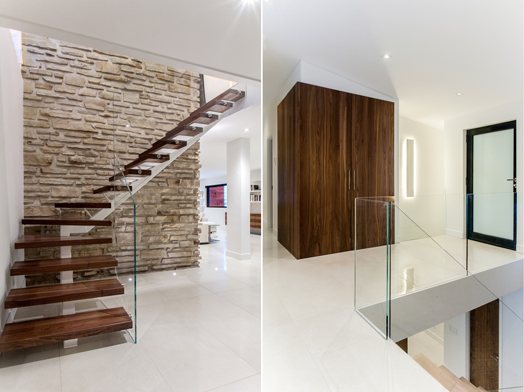 .
This time around, the challenge lay in transforming a family home built in the 1950s into a contemporary residence, whilst holding on to the dear memories (the family has owned the property for 50 years), in a sense, preserving family history; in the garb of an interesting prairie-style "exterior canvas"; and a bespoke contemporary interior.
Starting out on the outside, the designers have first restored the home's prairie style by recreating horizontal lines and bringing out the beauty of the natural wood. Next, they have "exploded" the inside (formerly, a cramped and inward-looking place) to create a sense of space and possibility. The exteriors have been opened up to the home on the Southern side with a floor-to-ceiling window – in this case covering both floors for optimal natural light. The splendid natural surroundings provide a stunning view of the stream nearby via an opening in the southeast corner, in the heart of the living space!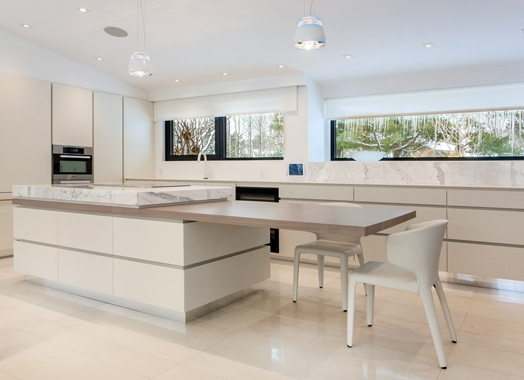 .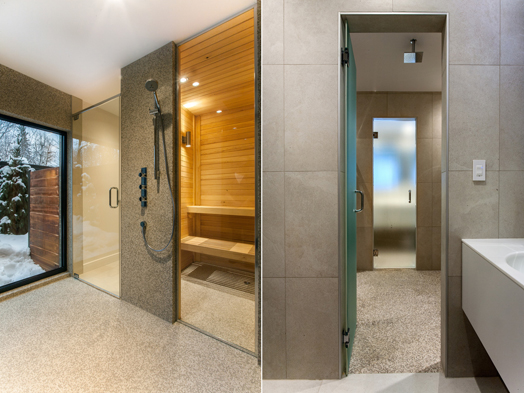 .
The interiors sport a clean contemporary look featuring horizontal lines and streamlined volumes, with a diligent focus on 'light' and 'flow'. Perhaps the only bulky feature here is the natural stone chimney in the large central fireplace! Keeping the spaces clean, minimalist with a no-fuss selection of chic furnishings and finishes, the understated design sensibilities capture the power of combining horizontal lines with up-to-the-minute design - the kitchen being a perfect example of this!