Photography: Alexandre Mermillod Onixstudio.com; courtesy V2com
The chalet DAG in picturesque Chamonix is an unpretentious hearth nestled in the snow, easily balancing modern living with rustic thought...
Chamonix-Mont-Blanc or Chamonix, a resort area bordering France, Switzerland and Italy, is renowned for its alpine skiing and absolutely breath-taking panoramic views. Designed purely as a summer residence, some 70 years ago, the chalet DAG had never been insulated for winter use.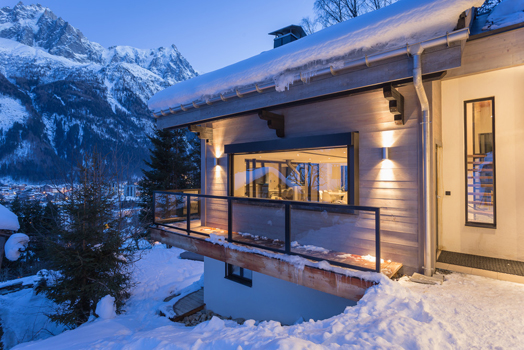 .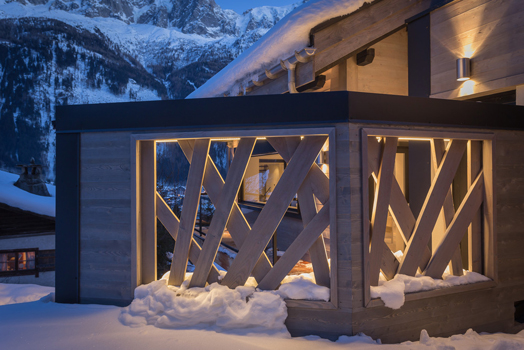 .
When Chevallier Architectes were presented with this cottage that had only its middle level used as livable space (upper level was the attic, and ground level- the garage), they were asked not only to turn it into an all-weather home, but also transform all levels into hospitable spaces!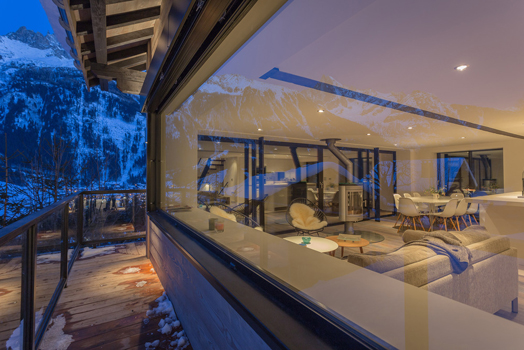 .
The project came with several constraints, most notably its location in an avalanche zone. Yet set amidst the Chamonix heights with exceptional mountain views compelled that the home be made open to its scenic surrounds without compromising on the contemporary lifestyle of its inhabitants; which essentiated that its modern style fit with the setting.
.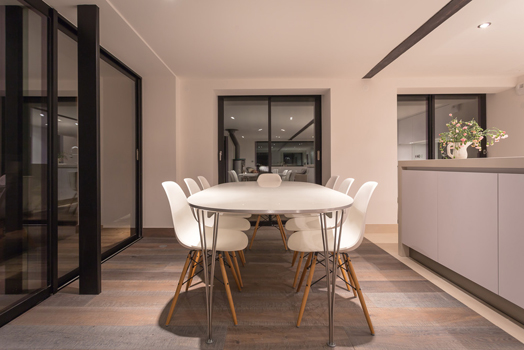 .
Thinking out-of-the-box, Chevallier Architects have created a green rooftop, a solution rarely used in this alpine valley. The chalet is also open to its surrounds through large glass windows that frame the exterior views. An open-plan layout and a neutral palette enhance spaciousness and make for easy living, in tune with the spirit of the place. A heat pump handles climate control, and the entire house is very well insulated.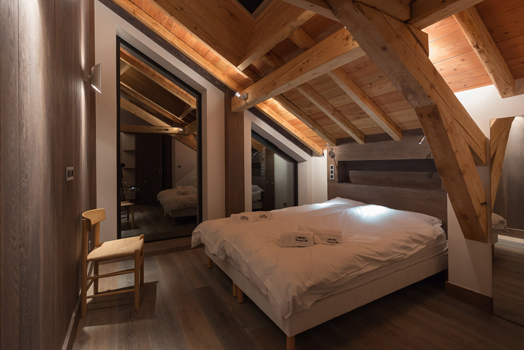 .
.
In addition, the chalet harmoniously coexists with several nearby old Swiss raccards (small cabin used as a granary or shed), built as it is from glass, metal and traditional larch wood; the wood stained to coordinate with the raccards.
With obvious Scandinavian inspiration, DAG is both warm and unpretentious, stripped down to essentials. Its large picture windows create a strong link with the alpine forest environment in which it is nestled.