Photography: Courtesy the architect
.
Luxury has many connotations - the most common one being ostentatious and large. The colossal EM Quartier -

one of the most anticipated

luxury retail and entertainment districts

in South East Asia - opened in Bangkok last week.
Designed by LEESER Architecture for The Mall Group, EM Quartier is part of a collection of malls known as the District EM, which also includes the recently renovated Emporium and future project EM Sphere. The 2.7 million square foot, $800 million mixed-use project is poised to become a world class destination for shopping, dining, and entertainment.
Featuring

six stories of dining terraces atop a helical floor slab, an eight theater cinema complex including one Imax Theater, pedestrian streets, floating gardens and a five-story waterfall, as well as two stories of automated underground parking, the architects have created a design that evokes the synthesis of beauty and unpredictability found in both nature and urbanism.
.
.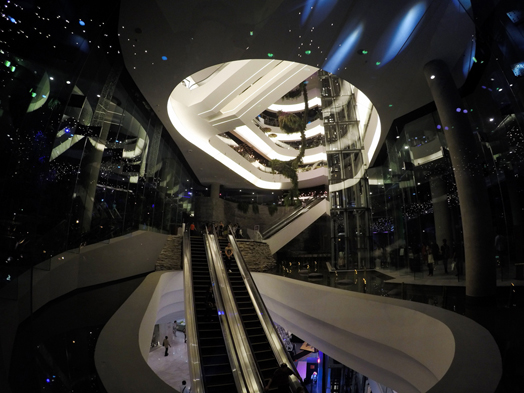 .
The buildings are designed such that they alter the pure shape of the traditional spiral, shifting floor plates so they do not align with the floors above. These subtle imperfections provide outdoor terraces for the visitors, blurring the boundary between inside and out. The design furthers the notion of openness through the incorporation of an ample amount of glass between soft curves of the buildings.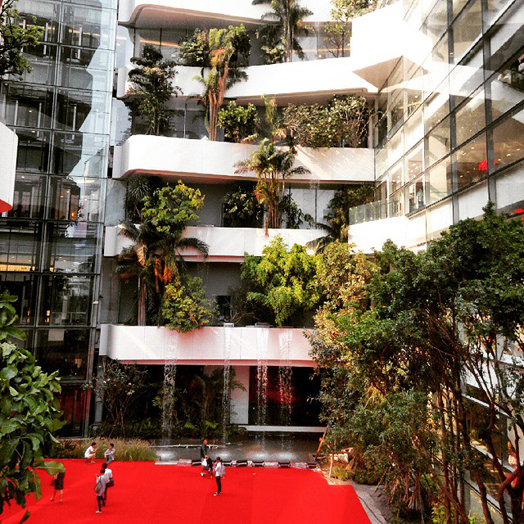 .
.
.
EM Quartier is centered on the Bangkok Sky Train and comprises of retail and entertainment venues, as well as an abundance of green space. The project is also the proud recipient of the 2014 Asia Pacific International Property Award for Best Commercial Architectural Design.