By Rutvi Ashar
Photography: Hiroshi Ueda; courtesy Naoi Architecture & Design Office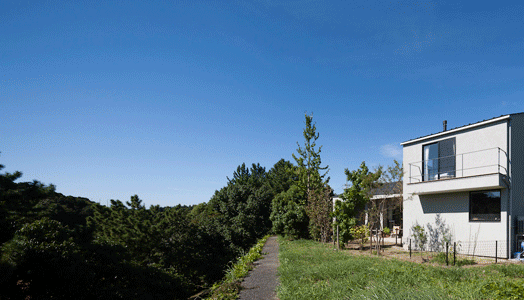 .

In a world that extols the virtues of luxury living packaged within extravagant homes, the 'Hut" by Naoi Architecture & Design Office, with its fresh perspective, is an anti thesis of that very notion.
Here is a home that revels in its surroundings. It is amazing how this home invites you in, simultaneously urging you to soak in the serene exteriors.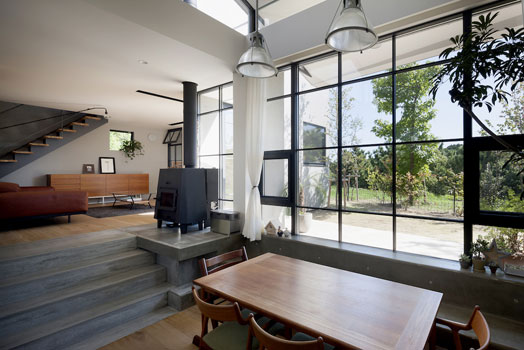 .
.

A smart division of spaces is evident via the split-level demarcation of public and private areas; with a commendable use of the site's contours as the kitchen and dining areas ultimately level with the terrace, which acts as an extension of the interior spaces.
.
.
The minimalist interiors act as a platter for nature to exhibit her variety. Sleekly framed windows usher in abundant natural light and beatific views of the surrounding greens. White coloured walls coupled with wooden flooring and furniture finishes constitutes the backdrop to the fresh green of indoor potted plants and site vegetation... almost instantaneously translating into picture perfect imagery from a book.

This modern 'hut' gets its name from the commonly known profile of a sloping roof supported by a truss and a simple lifestyle. The technology of construction and material palette is definitely at par with market standards, while the serenity and openness achieved by the design team is quite extraordinary.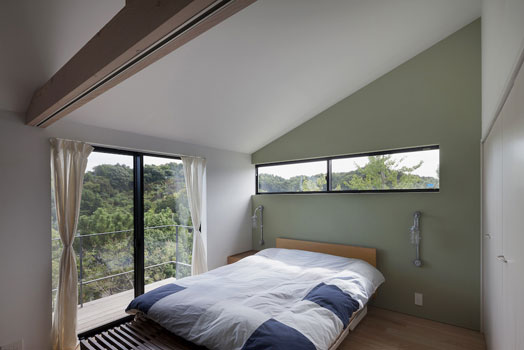 .
.

The scale of the interiors allows the user to seek solace in the cosy atmosphere of his home. The home does not shout out to be liked or lived in, the attraction lies in the simplicity of the design, the novel way of integrating indoors and outdoors and the peacefulness that any individual hopes to achieve through their residence.