Photography: Courtesy
Facheris Design
Aqueous 120, the latest super yacht by Facheris Design is the epitome of aesthetics meets luxury and environmental sensitivity – a prime reason this 120m beauty has
been shortlisted in the 2016 International Yacht and Aviation Awards...
Facheris Design is a multi disciplinary studio that designs and delivers custom made yachts and boats; right from concept generation to final prototype construction. The studio is headed by Patrizio Facheris, an international designer with a strong background in naval architecture.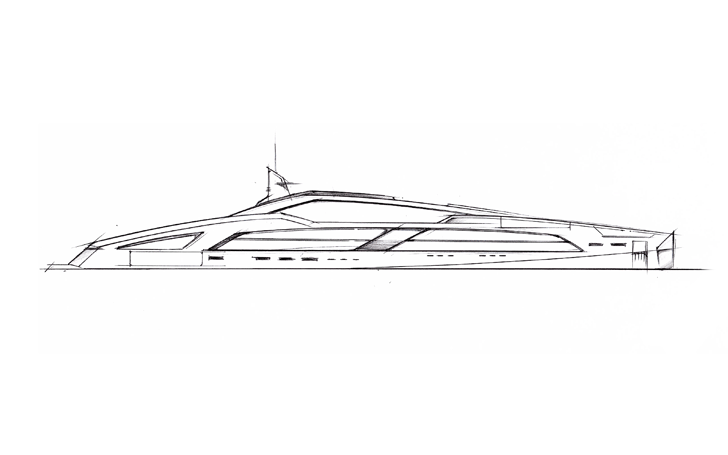 .
Fully equipped with modern day features,
Aqueous 120
follows a systematic step-by-step approach beginning with the study of form through ideation sketches and understanding the aerodynamics via modelling.
Touted as the perfect solution for those seeking a relaxing milieu, this
striking beauty is endowed with a large infinity pool set on the rear deck, a double-lounge seat and bar, two large garages holding two 11 meter limo tenders, a jet ski, and a sun pad and Jacuzzi on its front deck. An added feature is the transformative nature of the sun pad, which can serve as a helipad, when needed.
One quality that sets this liner apart is its environmental sensitivity. The use of glass ensures the penetration of natural light to all interior spaces; the
use of a responsible hybrid propulsion system aids fewer emissions and a fluid silhouette that does not compromise on the interior volume.
A rare combination of fluid functionality and modern aesthetics, its razor-sharp silhouette stands apart as

the driving force behind the passion and emotion of this smooth gladiator.

To summarize - this arrowhead-shaped, stainless steel-and-glass-clad swift vessel is a complete package for the likes of its segment.