Info & Images: Courtesy Tobias Gremmler
Read Time: 1 min
The very talented Tobias Gremmler plays with digital geometries to illustrate the disciplined motions of the Kung Fu art as a series of dynamic compositions in his experiment on nailing the invisible…
German Designer and media artist, author, docent, and musician Tobias has the uncanny knack of making things 'thinkable' and perhaps, sometimes, the 'unthinkable' into absolutely 'do-able'!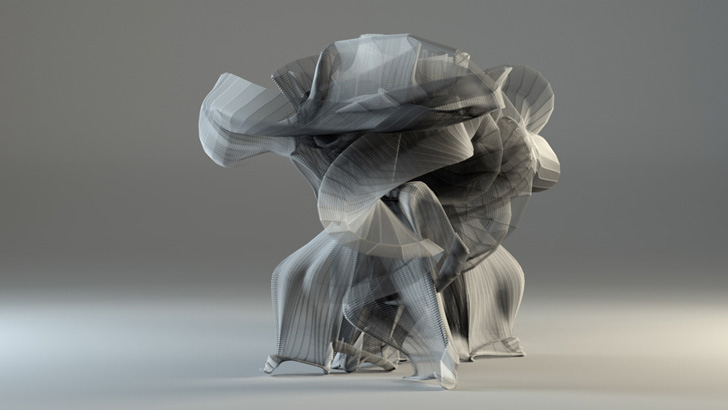 .
His latest project studies the dynamics of motion and philosophy. Inspired by the art and science of Kung Fu, where some of the movements are extremely fast and not visible to the eye, Tobias has "extracted the dynamics of the movement from a motion capture and unfolded them into time".
.
.
Commissioned by the International Guoshu Association for aKung Fu exhibition focuses on the legacy of Hakka martial arts due to launch in Hong Kong this September 2016, the stills and video (media art) developed by Tobias captures the motions of Kung Fu Masters Wong Yiu Kau and Li Shek Lin.
"Visualizing the invisible is fascinating, and motion visualizations have been created even in pre-digital times with light, photography, costumes or paintings," informs the artist. Animated sequences of the art form blur the human figures and their swift strokes to abstract renditions that appear as shrouds of activity growing from simple to complex silhouettes.
.