Photography: Courtesy the Architect
Read Time: 2 mins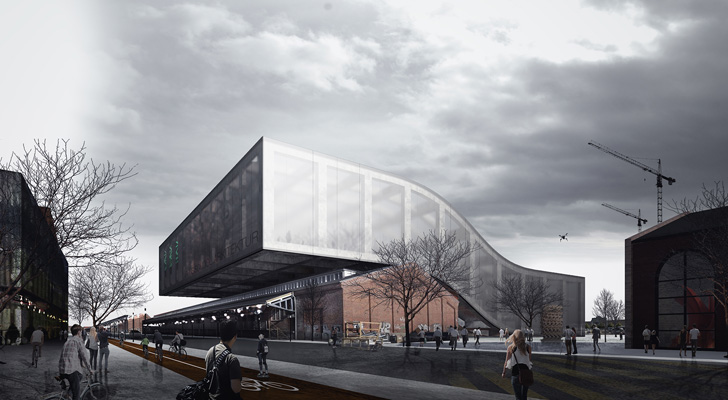 .
The new "Aarhus School of Architecture" is designed to create a new hybrid layout, where a contemporary architectural typology plays with existing old buildings…
Ar. Paolo Venturella conceives this Denmark project as a volume that "jumps" over an old brick warehouse creating an original approach to preservation and also organizing exterior and interior functions.
.
.
Depicting an organic free-flow, the new structure generates an outdoor path from one side to the other. At the same time, it creates two different levels in the interior space: at the lower level are placed common facilities, such as workshops, exhibition, shops and a ci­vic kitchen, where students and citizens easily meet each other, while at the upper level are meeting rooms, offices, admi­nistration, staff and storage.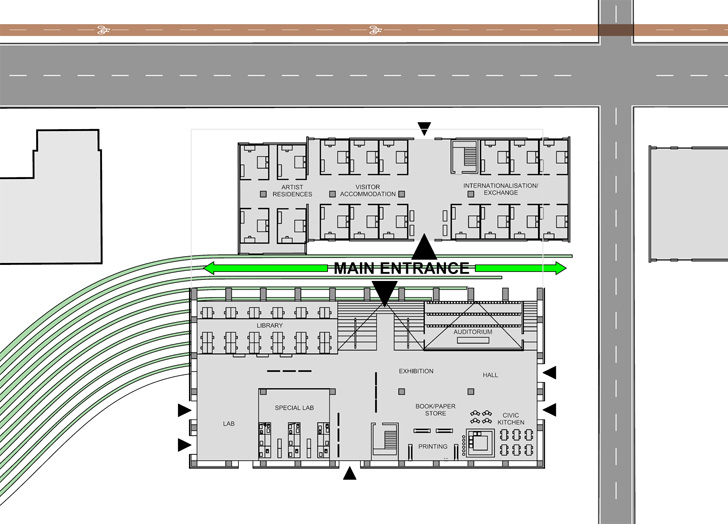 .
.
The sloping surface is used for the most representative and characteristic space: a huge "Urban steps". This works as a filter between common and private spaces, where one finds the auditorium for lecturing, the hall for teaching and presenting, the M-lab and the workspaces for showing to visitors, what students research and how they work.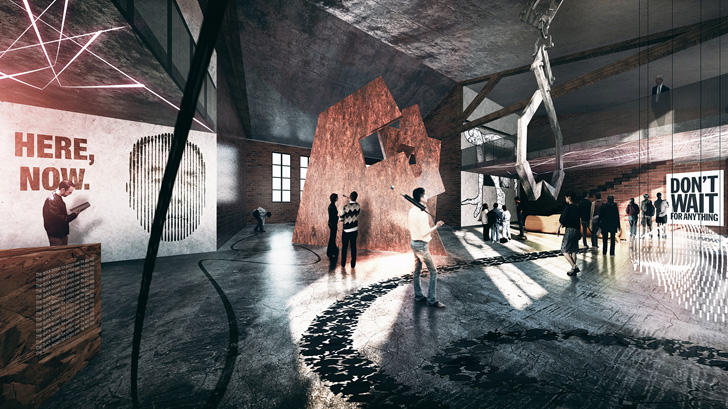 .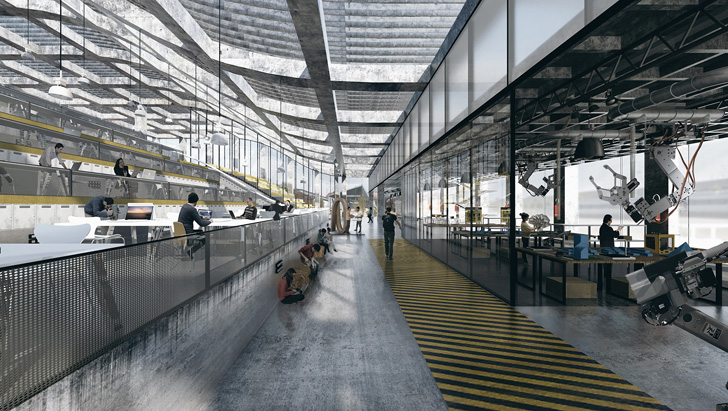 .
The warehouse is reformed and used for the residencies of artists, craftmen and temporary visitors. In this way, the function of the residen­cies is kept detached from the activities of the school.
The new university preserves the industrial heritage of the area and creates a new urban reality for the city.