Photography: Courtesy BIS Publishers & Team IAnD
Read Time: 2 mins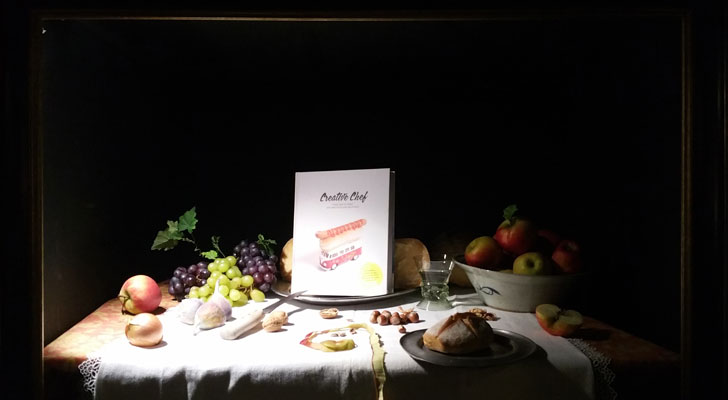 Creative Chef by
Jasper Udink ten Cate
A good intent gone a little berserk with some overly fantastic ideas; Creative Chef disappoints on the broad platform...
It's an extremely well formatted book: super recipes and clear methodology. However, I feel the target is not meted out clearly. It's supposed to be a food styling book for home chefs /cooks /housewives. The tagline reads, "How to create a mind-blowing food experience" and the book lives up to this 'mind-blowing' bit as it seems very far from reality as far as home application is concerned.
Having gone through the book, I never once got the feeling that it's giving me tips to try styling at home... Like I, as a home cook, would never want to serve a dish directly on my dining table. Plating techniques are somewhere lacking in the book, I feel. The author should have kept in mind the kind of serve-ware that is commonly used in homes and then discussed the techniques of styling of those serving plates, bowls etc. in addition to the fantastic concoctions he comes up with. This would have perhaps struck a familiar note with those, who feel inhibited trying out bizarre stuff; or those with very little time and inclination to try out elaborate settings.
The various styling options
would have been more appetising if the pages wore a glossy garb; so whilst you open the book with trepidation, a slight tinge of disappointment touches the heart until you start reading and get involved in what you can garner from it.
Large pictures focus on the food; but the font size is too small – readability gets affected especially when you want to refer to the recipes, while in the kitchen, on the go.
Moreover, I feel one needs to keep in mind that eating at home is also a lot about sharing and a very emotional aspect of daily routine. Even if it's a special gathering and one needs to think out-of-the-box, serving directly on the table still does not fit in the scheme of serving food!! I would have preferred if the author had been a little more sensitive about his target audience.
.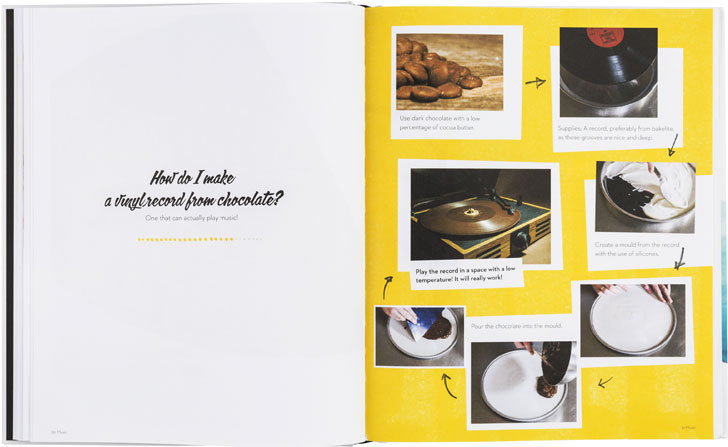 .
In fact, it's a good handbook for a budding culinary professional! In times, when the relevant ingredients are readily available, I would also like to use a few tips from the book... While the book is very good at
shedding an entirely new light on food and experience,
with
unique bursts of inspiration and creativity;
it would probably disappoint the end user, who may pick it off the shelf for its catchy title and tagline, with little inkling of the way the subject is dealt with inside.
Author:
Jasper Udink ten Cate is a chef, artist, designer, chocolate maker, musician and bon vivant!
Dimensions: 25.4 x 20.8 cm
Pages: 240
Price: €24,95
Reviewed by: Mumbai-based l
eading food stylist and photographer Saba Gaziyani. You can read more about her on http://www.foodphotographics.com/