Complied by Leah Linhares
Photography: Maxime Brouillet; courtesy v2com
Read Time: 2 mins
Stirring up memories from our cherished childhood stories, Ar. Jean Verville recreates a "fairytale" family cabin in Montreal, Canada...
Nestled in the privacy of a hemlock forest, FAHOUSE symbolises a home that seems to emerge right out of a children's fantasy tale. Sitting amidst the woods, the black house rises like two giant conifers, intensifying the dreamlike aspect of this architectural proposal.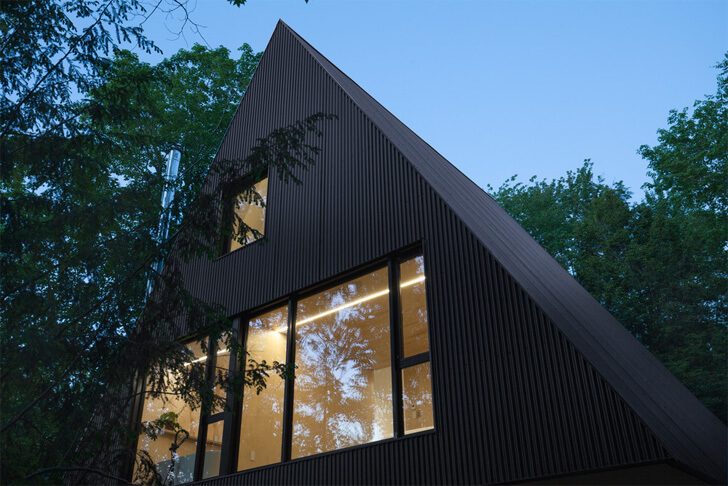 .
.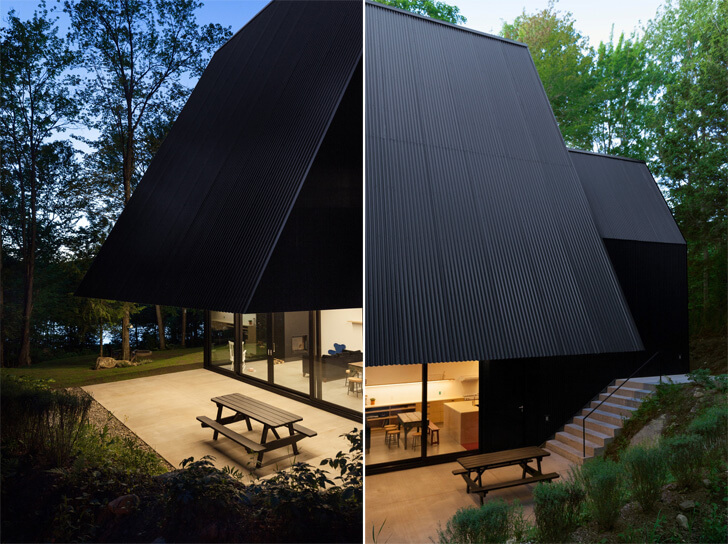 .
Built for a couple and their two children, Jean Verville's archetypal house has a double triangular prism that perfectly illustrates childhood; he emphasises the elongated shape of the land by a promenade along a blind wall. A wide exterior staircase revealing the natural slope leads to the ground floor and welcomes newcomers under an imposing cantilever that defines the covered terrace.
.
.
The large opaque door opens into a vibrant lobby that extends to the mysterious forest. The living area enjoys glass walls, effectively eliminating the boundary between built form and nature.
.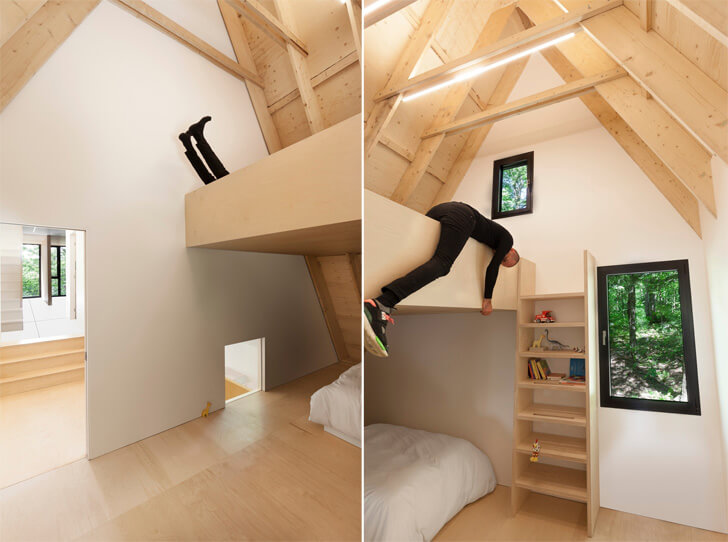 .

The staircase joins the ground floor while granting access to the perched areas of the two volumes. The first area, housing the toddlers', displays a large bunk bed welcoming friends to share fun-filled activities. A few stairs up leads to the second volume – that of the parents', which looks like a beehive composed of a succession of cells each offering a distinctive ritual.
.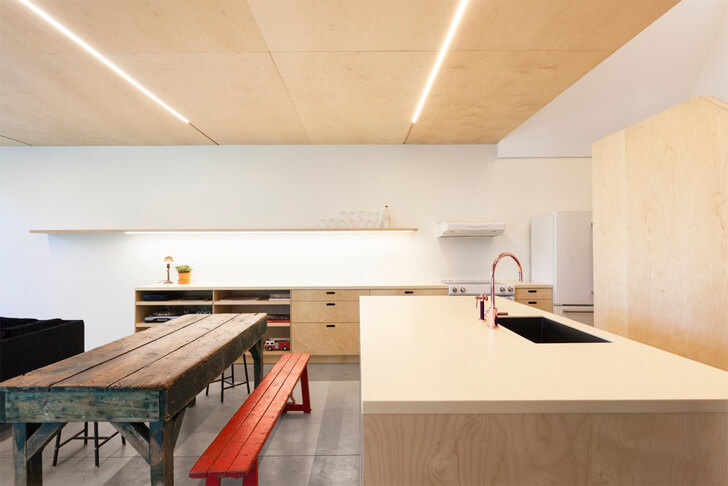 .
In a surprising mirror effect, the bedroom doubles as a bathroom, offering two simple and soothing volumes suspended between earth and sky. In contrast, the graphic display of the impressive family shower room promises a different experience for daily ablutions. The upper floor evokes the lair of the whale to brighten the imagination and allow for a colourful world of unbelievable adventures.
.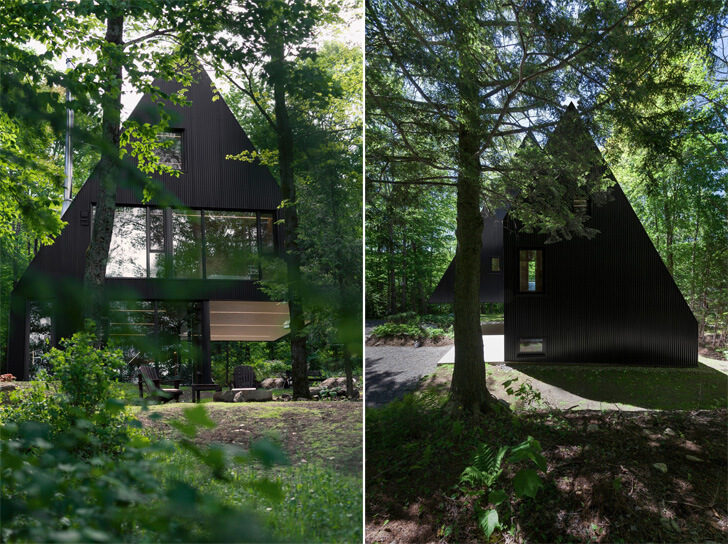 .
As in all his works, even here the architect uses the architectural promenade as material to develop the spatial qualities of his experiments.