With a thematic that urges you to 'take a closer look at design'; this year's London Design Festival yet again celebrates eclecticism in design. IAnD assembles some "must-see" events of the festival...
The buzz around London Design Festival, as usual, transforms the city into a melting pot of design and innovation.
Better Letters
and Ghost Signs
: While the former is a workshop on the basics of sign-writing, the latter is a trail following the diminishing "ghosts" of painted signages in the Bankside Design District.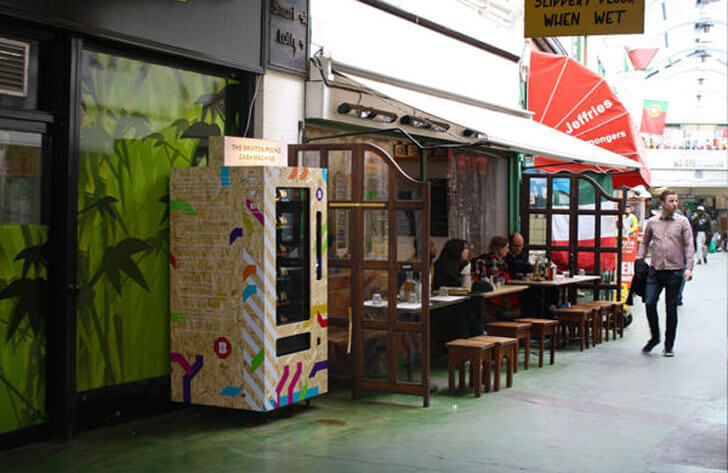 Brixton Pound
Brixton Pound/This Ain't Rock N Roll
: Under the umbrella theme of Rebel Rebel, the Brixton Design Trail not only venerates the legendary David Bowie, but also honours the Brixton Pound, and offers an opportunity to re-interpret its design on fashion merchandise.
Glastonbury: Land and Legend
Glastonbury: Land and Legend
: The film and sound installation, in the Brompton Design District, deconstructs the records of the Somerset countryside to create a psychedelic environment of performances.
Art on Rugs
: Rug Designer Amy Kent collaborates with artist Lucy Kent to create rug designs inspired from abstract paintings, at the Chelsea Design Quarter, which is acknowledged as a hub for specialists in interior works.
After Ruskin, Life and Death Wallpaper
After Ruskin, Life and Death Wallpaper
: Situated in the Islington Design District, Timorous Beasties launches their final installation of the distinguished Ruskin collection, highlighting the use of digital technologies and floral patterns in their wallpaper designs.
100% Design
– the most sought-after exhibition and seminar program brings together Jan Hobel of John Pawson Ltd and Allies and Morrison's Simon Fraser to address the important question - I
n the increasingly digital present, when nearly every corner of the world can be accessed through a screen, what can designers do to make spaces that demand to be experienced in the flesh?
Date: 21st Sept.'16; Time: 15.00 -16.00hrs; Venue: Auditorium
This is India
: Tent London plays host to its first guest country and showcases 10 designers with India-centric content. The pavilion brings to the forefront the fact that art, craft and design have always lived a unified vocabulary in India.
The first London Design Biennale themed Utopia by Design at Somerset House; signature installations at the V&A, Landmark projects by the who's who of design, the Global Design Forum, panel discussions, installations, visual stories, virtual stories, product launches galore... approx. 400 events to be experienced across 9 days... LDF 2016 has a packed offering!