By Neehar Mishra
Photography: Courtesy the designer
Read Time: 2 mins
Architect and designer Natalia Geci's latest range of furniture is quite the need of the hour, considering the largely nomadic lifestyle we lead...
With our lives drastically being permeated by the permanence of impermanence, with professional and personal aspirations taking people to places far and wide, Argentinean architect and designer Natalia Geci took it upon herself to re-evaluate the concept of home and the relationship we share with our belongings. Taking cues from her own peripatetic family life that saw her living in a big country house in a village, a small flat in London and even a shipping container, she felt the need for something portable and flexible that could easily adapt to accompany us on our variegated pursuits.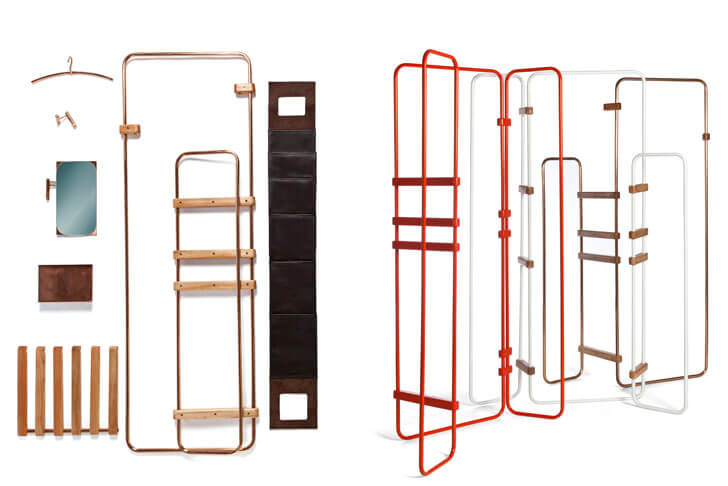 Various assemblies of the shared components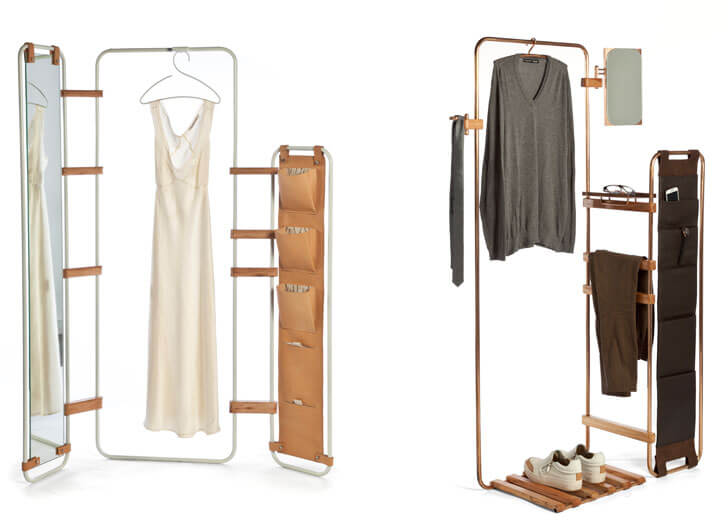 Wardrobe System
The result is LYNKO, the latest in her nomadic furniture collection, which was premiered in September this year at the London Design Fair. Comprising metal frames in varying sizes held together by wooden hinges, it is a modular freestanding system that possesses the ability to tailor itself to and help make the most of any space, constraints notwithstanding.
From a clothes hanger to a bookcase to even a compact office space or kitchen, the range poses the itinerant resident with near-innumerable opportunities, thanks to the large variety of configurations it offers. By adding and removing frames and making use of accessories like mirrors, hangars, hooks, fabric pockets and what not, LYNKO can be anything you want it to be!
The idea of metal frames may seem cumbersome in the event of relocation, but even here, Geci shows impressive ingenuity by using lightweight yet top-quality metal and frames that can be easily folded flat, making it extremely easy to store and transport.
Planter System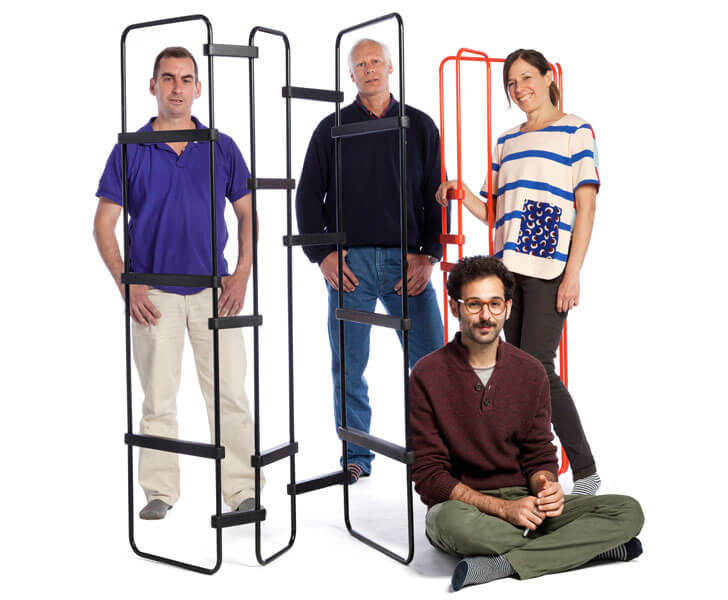 The Team
As we gradually inch towards an era of open and seamless spaces, where our belongings are not just that but an expression of who we are, Natalia's revolutionary range offers the user the perfect opportunity to proudly display their belongings and surround themselves with objects that give them joy. It may very well be the structural future of our seemingly nomadic lifestyles or, as Natalia likes to say, "a system of dwelling that we can carry on our back wherever we go, just like a snail!"