By Rutvi Ashar
Photography: Daisuke Shima; courtesy the designer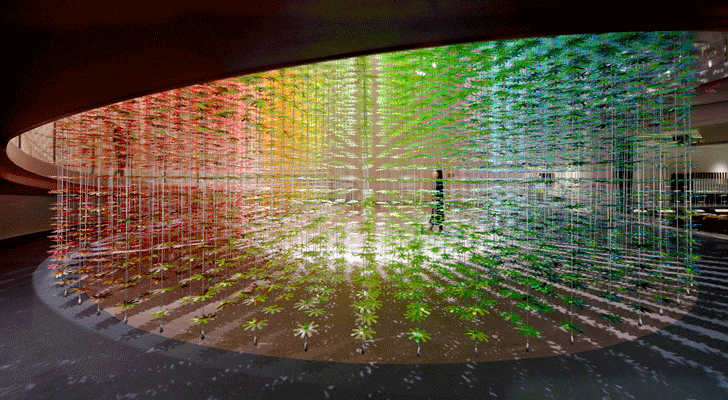 .
What a way to mark a century! NSK Ltd celebrates its centenary year with colour-inspirer Emmanuelle Moureaux's signature '100 shades of colours'...
Giants in the bearing industry in Japan, NSK Ltd brought in its 100th anniversary with a special exhibition focused on the theme "Sense of Motion", held at the Omotesando Spiral, Tokyo with the vision of "Setting the Future in Motion". Partnering with Emmanuelle Moureaux architecture + design, they redefined the concept of branding by simply using the product in this magnificent installation showcasing the movement of colours using bearings.
.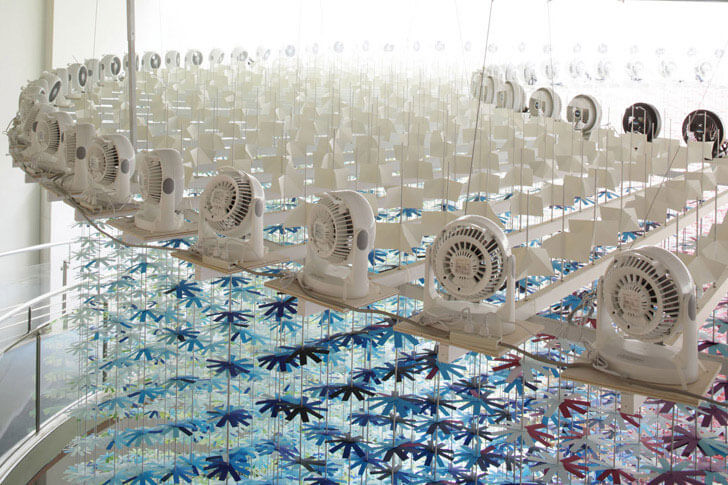 .
What's more is the engineering that makes its way through the simple aesthetics; flower motifs are attached to vertical axes rotating on NSK bearings powered by windmills installed at the top and programmed on a random pattern.
.
.
The ability to touch the spinning rods and paper flowers is a conscious design effort that appeals to the masses and creates a positive energy in the spiral. The small and simple rotational movement of the bearings unites in a single space and overlaps with a mix of colours; it becomes a mind-blowing installation that releases large energy.
.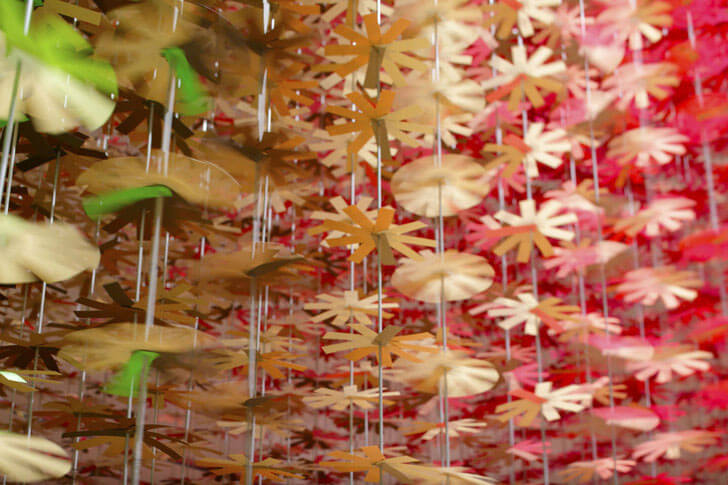 .
The 6m high spiral engulfs the observer, who is transported into a world of a constantly changing floral rainbow that continues in a rather small scale to gently escort its viewers back into real life! Those who wish not to enter this spiral get a completely different view from the outside making this installation an experience that can be appreciated from 360 degrees...
.
.
Simply looking at the monumental scale; and more importantly, the courtyard location of the installation that consists of 25,200 flower motifs aligned in regular three dimensional grids, you can imagine the effort, thought and design that have brought to life the vision of both, the design team as well as the client through the sense of colour mixing!