By Savitha Hira
Photography: Courtesy the architects
Read Time: 2 mins
.
Qianxun Design stylises the interior of an apartment in Shanghai putting into practice belligerent attention to detail and the principles of set design…
Combining the tenets of two very similar yet different design disciplines – interior design and film set design, the designers at Qianxun Design manifest the ambience of this Shanghai home with a free-spirited nature.
floor plan
The three-bedroom apartment comes across as vibrantly coloured and visually striking. It could just as well be a stylishly-attired luxury villa straight from Monaco with its studied semblance of order.
.
.
.
Designing and styling with the tenets of film set design call for strength of creative decision-making and the unfaltering eye of a photographer. So, apart from the space being optimised by incorporating cosy window seats in the bedrooms - thus, avoiding the clutter of additional furniture; and well-appointed living-dining areas, including a study designed on the lines of the interior cabin of a yacht with its organic desk, the home is all about underlining the ambience.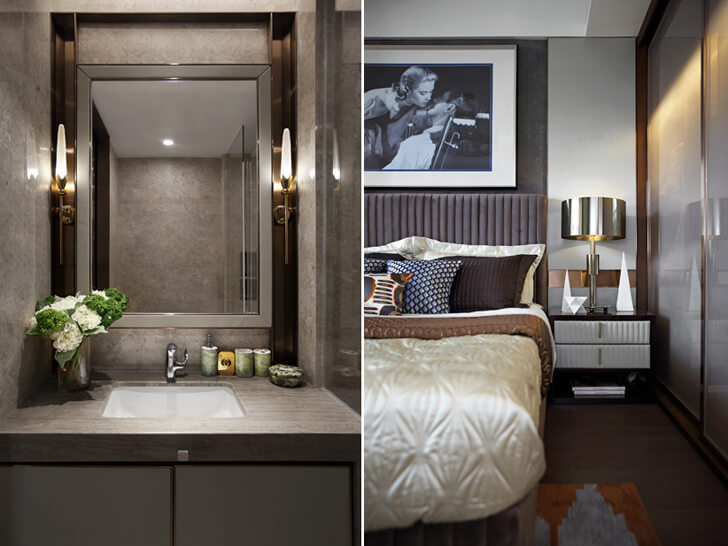 .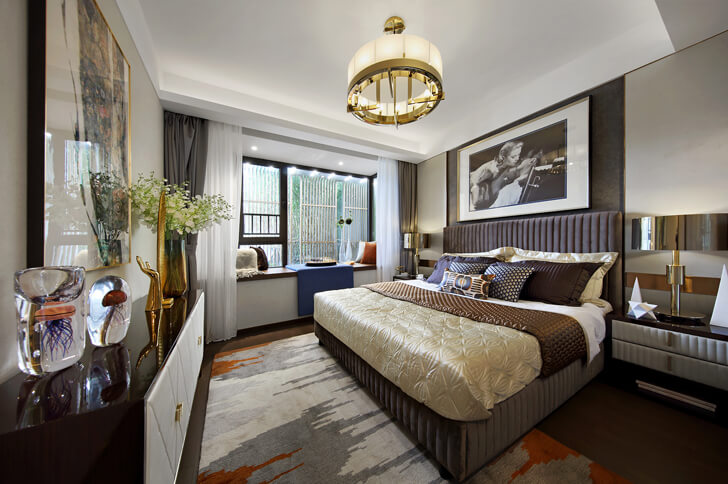 .
Working around an interior envelope of neutrals like taupe, grey and broken-white, highlights in wise-khaki, bright Hermes orange and restrained hibiscus purple, gold, cool grey and mid-night blue vie for attention as accessorising elements.
.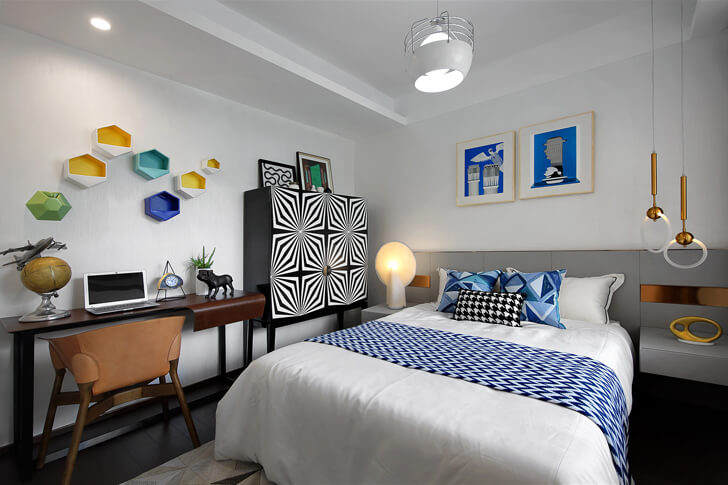 .
.
A careful mix of brass, stone and glass in the form of defining wall accents, furniture trims, sculptures, light fittings, and artefacts make way for discerning wood and porcelain, wool and leather, accomplishing a harmonious sense of depth. A tasteful selection of light-fittings acts as the ultimate highlight, wrapping up the strong sense of picture-perfectness at play as sheer curtains sway infusing just a dollop of romance!
.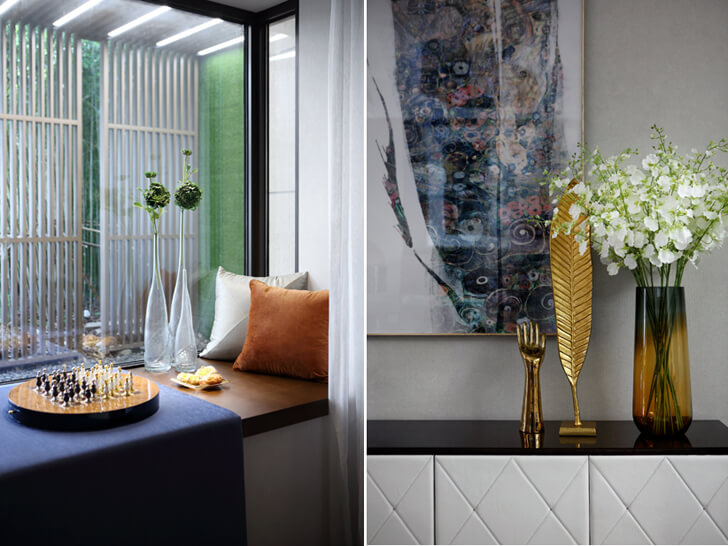 .
.
.
As with any French style-file, pop art culture, tastefully framed and mounted prints and posters, play of patterns in the many-hued throw-cushions, floor rugs and beddings, combination of the disparate stuff make for intriguing displays.
Amidst juxtaposing the in-the-face and glossy with the subtle, and randomly matching patterns and hues within a well-defined plush interior, with plenty of greenery and blossoms as the stylist's most-used overt tool, the apartment oozes sophistication gift-wrapped in a cocoon of a welcoming lived-in feel.
.
Project: Shanghai Jing'an House T2-135 Showroom
Design Firm: Qianxun Design
Decoration designer: Li Jianmei
Soft furnishings display: Shenzhen Qianxun Design Co., Ltd.
Location: Zhabei District, Shanghai