By Vinita Wagh
Photography: UQAM Centre de design; courtesy v2com
Read Time: 2 mins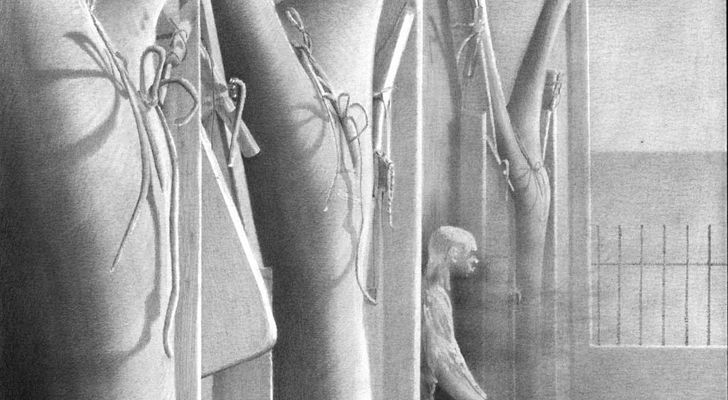 .
Mark West reveals the poetic and physical potentials hidden in 'everyday' concrete through fabric-formed installations that take inspiration from the surreal.
An artist, architectural researcher and pioneer in concrete exploration, Mark West is a strong advocate of speculative and inquisitive drawing that complements a technical process. His work depicts concrete as a rather sensual and sensitive material in contrast to its established brutal and rigid expressions. He reinterprets the understanding of the materials, articulating form and matter as alive and dynamic, thereby rejecting the idea of 'dead matter'.
.
The exhibit installations too showcase the diverse spectrum of his practice - a mix of dreamlike drawings and sculptural built elements demonstrating the symbiosis of rational and irrational. Retracing the evolution of his work from paper collages to 'automatic' drawing techniques, the exhibit reiterates their importance as fundamental to the discovery of ideas in construction, architecture and structural design.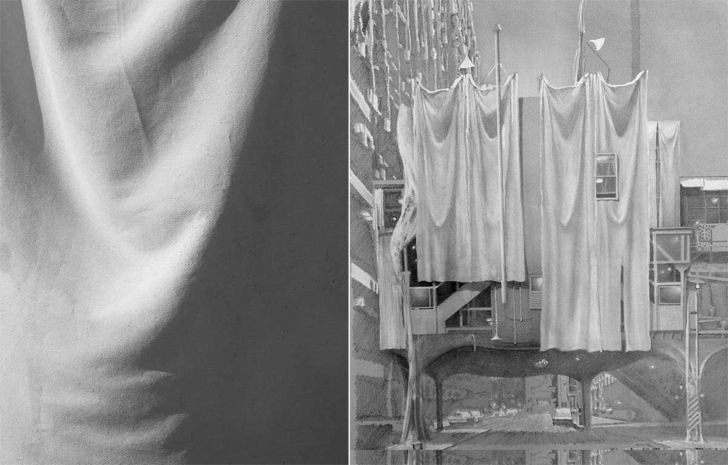 .
West defines a new structural language – forms derived of flexible moulds for columns, walls, beams, slabs, and compression shells, for both pre-cast and in-situ constructions. His experiments draw upon concrete's original wetness and plasticity as he pours the material in flexible, fabric moulds while his techniques seek to tease self-formation – actualized through natural forces and material properties yet guided by human intervention. The mould's flexibility defines a cast more efficient, with highly balanced structural shapes and complex, organic curvatures of stunning beauty.
.
Technical simplicity allows his inventions to be accessible to even low-tech economies, stemming from a practical approach that mimics the behaviour of a natural system. The result is a composite form born out of technical constraints, inducing a metabolism that produces complexity from simple origins. The subtle and unforeseen prototypes negotiate between disparate scales, modes and materials, breaking down the confines of the conventional. The exhibit celebrates the spontaneity of such forms and the unexpectedness of the ordinary.
West's works, admired for their originality, rigour, efficiency and beauty carry vast potential.
Scheduled to be on exhibit at the at the UQAM Centre de design in Canada from Feb. 20th to Apr. 11th 202o – currently closed in response to the directive against the COVID-19 pandemic.