Photography: Courtesy the designers
.
The M&O Paris show from 24 -28 Jan.'14 promises to be at the Parisian forefront of cutting-edge design. Here's a peek into what you can expect this time around…
The renowned innovative and visionary home-fashion event this year is bringing together all arts of living, highlighting new developments in interior design and setting trends in furniture, upholstery, décor, lights...
The objects anticipated for 2014 are:
Tom Dixon Cog Collection Image courtesy: Archiproducts
The cog collection by Tom Dixon, has brass-plated solid aluminium holders; the design inspired from nature and physics and engineered to aesthetic perfection.

In

Dixon's words: "Science fiction-inspired futuristic simplicity combined with practical shapes that are easy to use."
Veronese
The house of Veronese amongst its range of products will also unveil Ceci n'est pas un vase (French for 'this is not a vase') designed by internationally acclaimed French architect and designer, Reda Amalou, whose strength lies in integrating multiple scales in a project.
"Upside Down" by Different & Different
'Different & Different' are all set to make the difference with Up Side Down: a modern and asymmetrical bookcase that offers four different positions, depending on the way it is turned around. The bookshelf is available in aluminium or painted steel.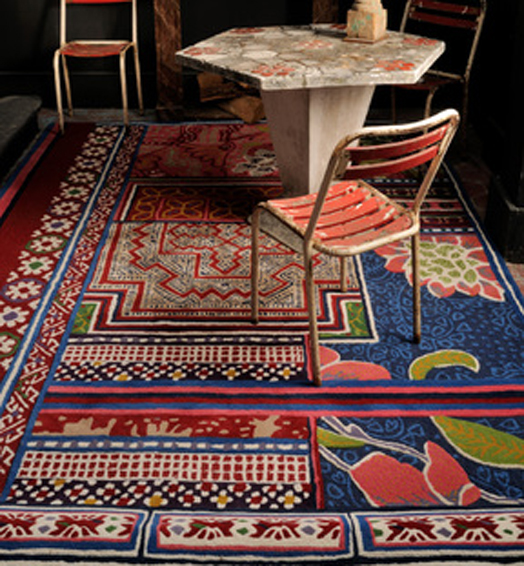 Toulemonde Bochart Rug
A revival of colour in all hues and tones shall set the trend for the coming season. Alongside, vintage style shall be revived by a subtle yet modern Scandinavian influence with the onus on warmth and luxury.
Preciosa Lighting
Representation of "the Czech design" as a whole in Paris, fundamental units in glass and metal lights are set to illuminate the whole event and stand in for a very 'Czech' design influence in the city, come alive with design. Appearing to be floating in the mid-air without any visible wires or hangers, this proposes to be a unique feature in Chandelier design by
Preciosa Lighting.
Setting the trend for 2014 Maison and Objet clearly suggests the revival of bold colours and patterns; minimalistic design and more use of natural materials, especially metals; airing the Parisian reputation of being at the forefront of cutting-edge design, it is very likely that people walking out of the exhibition shall proclaim,
Oh la la….Que c'est Magnifique!!