Info &Images: Courtesy IMM
.
T
he 65th IMM Cologne presented from 13 – 19 Jan.'14 showcasing interior design ideas has thrown open a Pandora's box of contradictions with the predominant trend in almost everything being "different".
"Change from the usual" and "breaking away from monotony" seem the catch phrases as juxtapositions happily regale homeowners: marked fondness

for natural materials vs. mood for colourful variations; individual pieces of furniture like re-editions or things with signs of wear and tear - whether genuine originals or simply faux-vintage effects; wooden stools with crochet covers or steel chairs with cushions sporting hand-made folkloric patterns; the charm of authentic history vs. the need for contemporary appearances... all of this combined with "colour blocking" trend that is so popular right now, summarised only a glimpse of how eclectic and imaginative one can get with one's interiors.
.
Fotoneuheitenrundgang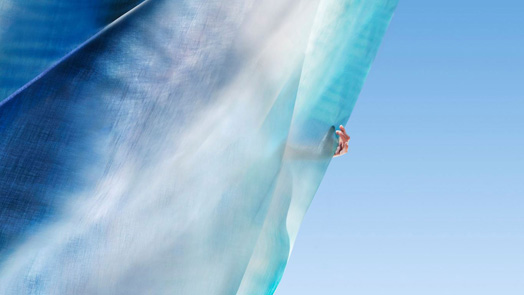 Woven Pottery
However, while the spectrum of furniture styles, materials and functions will be one side of the coin, customisation options will be the other. The high number of re-editions and re-designs based on classic role models reinstates that the trend towards furniture with character and quality will continue.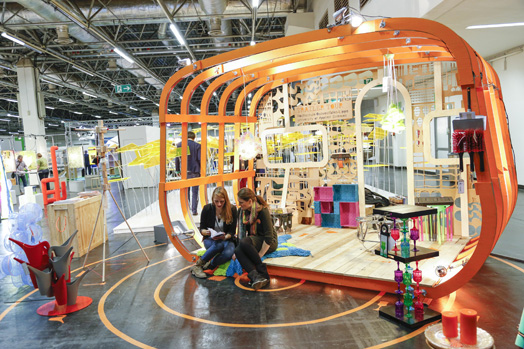 Hochschule Ostwestfalen-Lippe, Pure One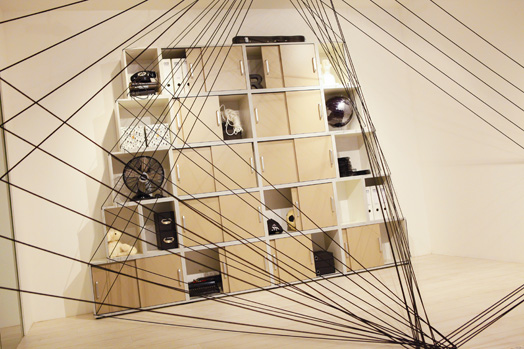 Wellemöbel
Kare, Smart
Focussing on latest innovations in lighting, flooring, wall coverings... a wide array on display ranged from premium brands to visionary product designs.
.
Fotoneuheitenrundgang, Stand Bark Cloth
Louise Campbell's "No wall"
The fair was augmented by several varied events, outstanding amongst which was the
"Das Haus - Interiors on Stage" (this year's idea of a futuristic home), where Copenhagen designer Louise Campbell's "No wall" home, had all zones marked by soft textiles that could be rolled up or down as desired, instead of walls.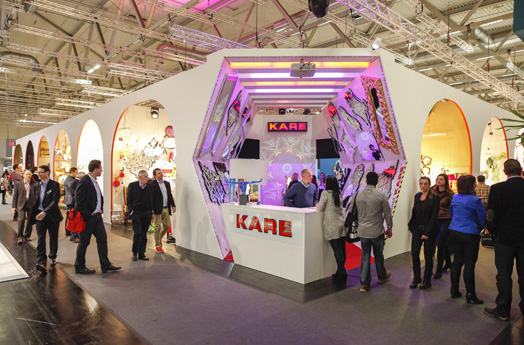 Hochschule Hannover, Pure One
Ready Made Curtain by the Bouroullec Brothers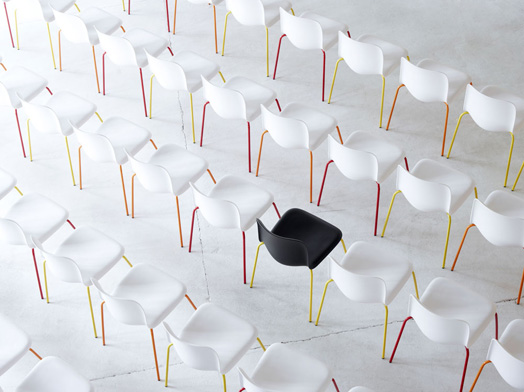 SixE chair
2014's "Interior Innovation Awards – Best of the Best 2014" were awarded to 15 outstanding products amongst 8 categories. Ready Made Curtains (Curtain and hanging system) produced by Kvadrat A/S and designed by the Bouroullec Brothers defined an exceptional demonstration of innovation in the industry. Others that caught the eye were multifunctional LED lights by Ueberholz GmbH and the SixE chair by PearsonLloyd Design Ltd. among others.