Photography: Virgile Simon Bertrand; courtesy Zaha Hadid Architects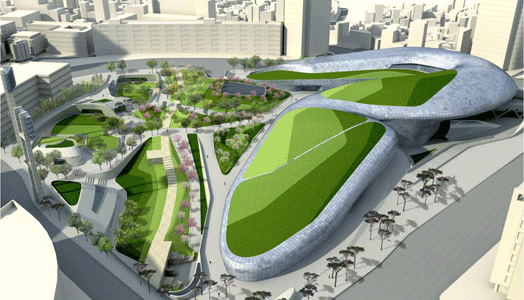 .
'Technology aids design' seems a very basic premise, when we see Dongdaemun Design Plaza - first public project in Korea to utilize 3-Dimensional Building Information Modelling (BIM) and other digital tools in construction.
Great admirer of Ar. Zaha Hadid, I am once again bowled over by her current marvel, the Dongdaemun Design Plaza that opened in Korea on March 21. It isn't so impressive as a building design as such (Zaha has created more organically complex forms); but as a study in technology-aided building design, this is just one example of the extent that technology can really aid free-flowing architectural thought.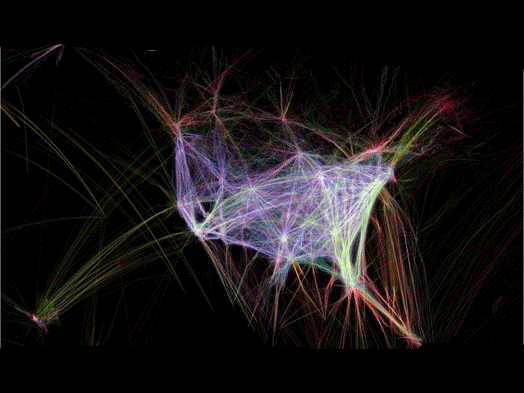 DDP Concept:Topological Networks & Forms & Korean Design Tradition
Director of Zaha Hadid Architects, Patrik Schumacher, in a recent outburst, has urged that we do not equate architecture and art; that we look at a structure beyond any preconceived notions of what-should-be or aught-to-be. As a starting point, this helps one shake free of previously held form-and-line baggage, and learn to look at architecture with a renewed perspective.
.
Focussing on DDP, the design is the very specific result of how context, local culture, programmatic requirements and innovative engineering have come together – allowing the architecture, city and landscape to combine in both, form and spatial experience – creating a whole new civic space for the city.
.
Throughout the design process, every building requirement was considered as a set of inter-related spatial relationships, which became the framework of the design and define social interactions and behavioural structure in/around the project.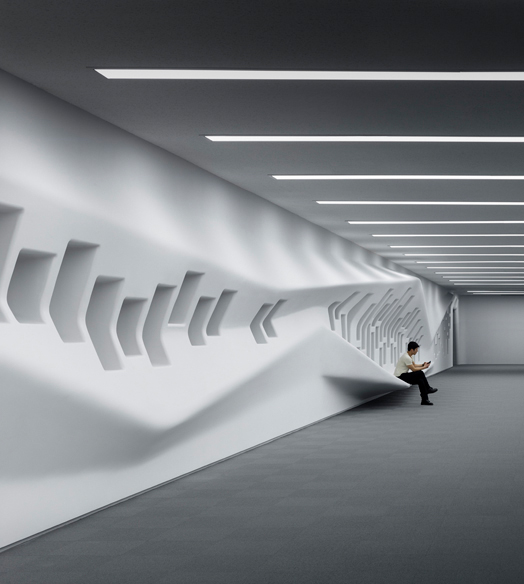 .
With parametric building information modelling software and design computation, the design could be continually tested and adapted to changes in client's brief as well as to integrate engineering and construction requirements. Moreover, BIM not only improved the efficiency of workflow, but also helped to make the most informed design decisions within the limited project period. In construction too, the process was more precision-driven.
.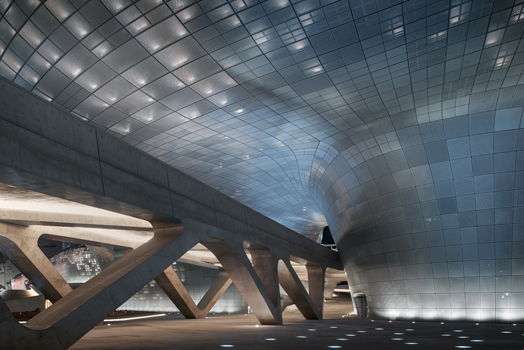 .
Especially remarkable is DDP's façade cladding system. Comprising over 45000 Aluminium panels in various sizes and degrees of curvature, the cladding has been mass-customized with advanced metal-forming and fabrication processes. The completed façade incorporates a field of pixilation and perforation patterns, which create dynamic visual effects based on lighting conditions and seasonal changes. The facade thus takes on a different character by day, reflecting and blending with the surrounding landscape; while, by night, the interplay of its built-in lighting complements the surrounding neons and LEDs animates it with a pulsating focus.
.
.
As the cultural hub at the centre of the historic district of Dongdaemun, DDP houses a variety of public spaces – exhibition spaces, eateries, et al and a 24/7 design market, effectively feeding the cultural vitality of the city.