Info & Images: Courtesy Grimshaw Architects
.
The new terminal at Pulkovo International Airport, St. Petersburg, Russia is a self-effacing avant-garde example of sustainable architecture…
Responding to the heritage of the city and the extreme climate experienced by St. Petersburg, including the characteristically heavy snowfalls of winter, the new terminal for Pulkovo International Airport is a visual delight, at par with the world's top airports.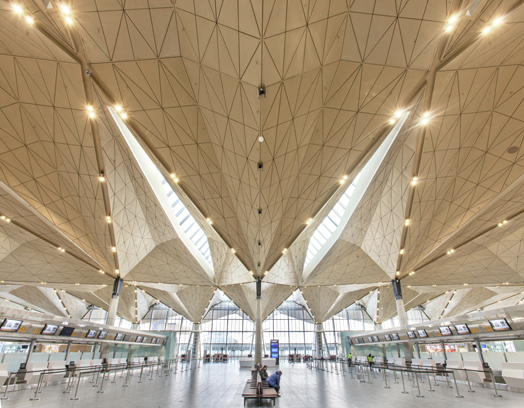 .
Designed by Grimshaw Architects in tandem with Ramboll and Pascall + Watson, the striking new terminal roof is the highlight feature, created as it is from a series of 18m bays, which effectively act as large hoppers.
.
The internal layout of the new terminal consists of well-defined and separate zones connected by individual walkways to echo the external layout of islands and bridges, which make up the city.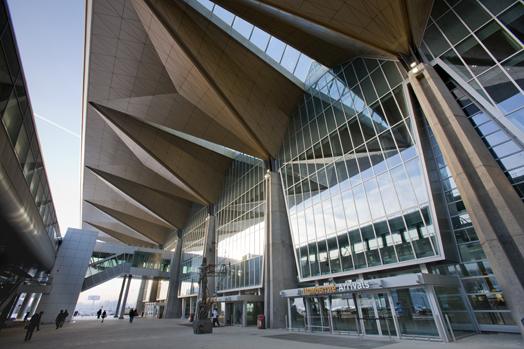 .
This emphasis is carried through into the Airport City master plan. This focuses on the sculpture lined boulevard, which forms the Airport Gateway. It is reminiscent of St. Petersburg's wide avenues, and terminates in a large square, which represents the past, present and future environments of St. Petersburg through a series of pavilions. The open spatial configurations too are comparable to the many civic spaces found in St. Petersburg, emphasizing the airport's role as the first and last great public space of the region for air

travellers

.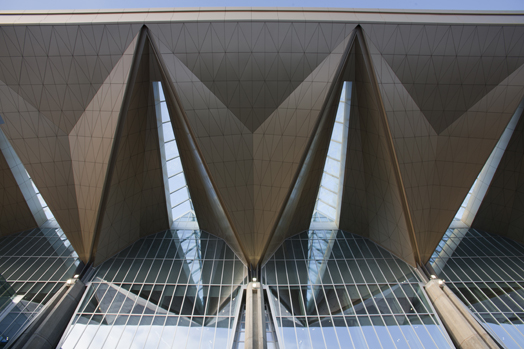 .
Grimshaw Project Partner Mark Middleton says, "This building represents a point of departure for Grimshaw. We are known for our expressive structures and attention to detail. We wanted to keep all of those elements – the practicality and the buildability, and our interest in sustainability – but also try to make this building more about form and space."
Grimshaw won the project in 2007 in an international competition against a shortlist of world leading architecture practices. Working towards a completion date of 2015 for phases one and two, the finished airport will cater for 17 million passengers annually.