Photography: Courtesy the architect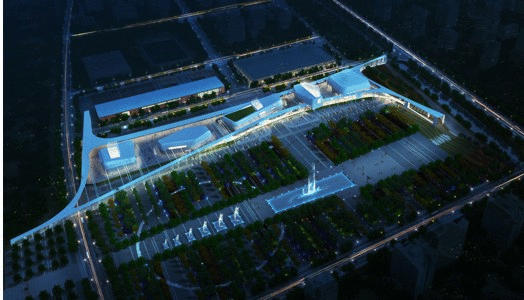 Anqiu Cultural Centre
The design concept for the Anqiu Cultural Centre, located in the Shandong Province of China, is firmly rooted in an agrarian mindset; albeit with an intriguing difference…
Known as the 'land of cultivation, stone hills and creeks', the design is analogous to these strong geographical characteristics, subtly connecting the city to the mountains.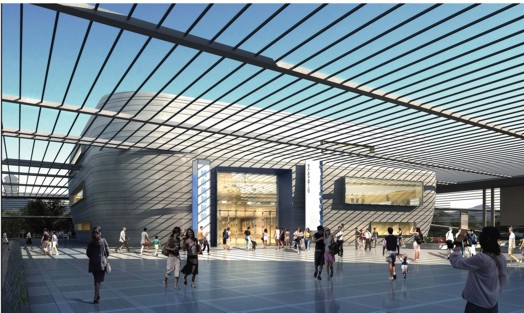 Planning Museum and Planning Bureau Building
Metaphorically, just as crops are sowed in straight lines on cultivable lands, a striated datum (paving lines at plaza level) continues vertically as structural supports for the canopy and go beyond - transforming into overhead cabled and ceramic tube trellis that runs across the entire site.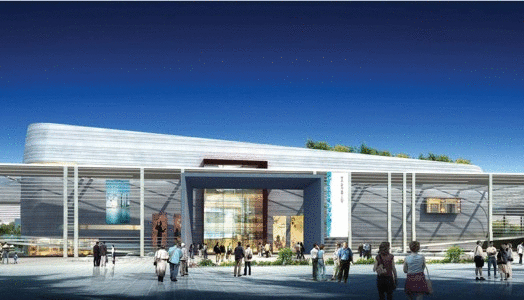 Citizen Centre Building
Similarly, five major buildings on the campus namely, a performing arts centre, museum, cultural centre, library and planning museum represent the Qingyun Mountain range, while the orientation of the buildings and covered canopies connecting the campus plinth to the other adjacent sites creates a public circulation that mimics the flow of local creeks.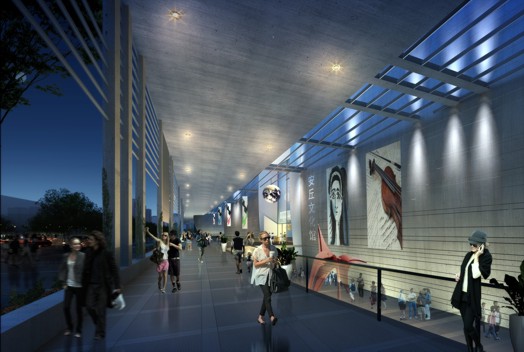 Citizen Centre Building - Interiors
The mandate to create an iconic and sprawling 50,000 sq. mts. campus that will put Anqiu on the tourism map was ably won by US-based firm Little due to their smart design solutions. One of the challenges was to create a centre for culture that would be based conceptually on the spirit of Anqiu. "We addressed this by observing its culture, history and raison d'etre," says Tomas Jiménez-Eliæson, director of design, Little.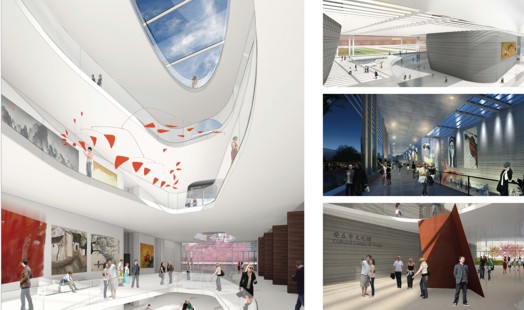 Citizen Centre Building - Interiors
Creating a people's place turned out to be their greatest opportunity as it allows a whole city to use and experience a communal and cultural environment enhancing their lives and strengthening the ethos of the regional landscape.
Performing Arts Building
Raising design sensibilities a few notches higher, is the identity conferred on each of the five buildings viz. a combination of materials and environmental graphics such as different coloured zinc metals used at entries and openings plus corresponding colours for signages and interior finishes. Thus, encircling them all as part of the macrocosm, while on the other hand allowing individual identity to flourish.
This whole system will be built under a geothermal network thereby spawning a sustainable environment. Commendably, this yet-to-be-constructed project has already bagged three awards - a telling statement of its enriching impact on the people of Anqiu.