Photography: Courtesy the architects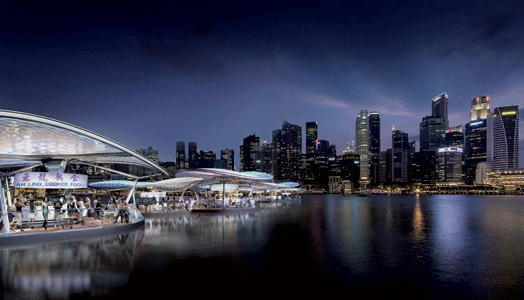 .
In a world where population has already crossed seven billion and in a city that doesn't have too much space, award-winning SPARK architects have proposed a creative idea to reunite Singapore with its once-lively water bodies.
SPARK has conceptualised self-contained, light-weight, solar-powered floating hawker pods to restore Singapore's historic - cultural, commerce and recreational - relation with water and provide a place for people to eat and socialize at a time "when

traditional hawker lifestyle has begun to wane"

.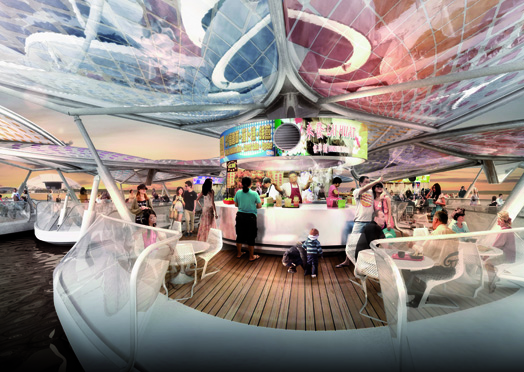 .
The 'Solar Orchid Pod' is a visionary project that allows sustainable floating hawking centres to "pop up in a variety of locations and formats". Each 11-metre-wide hexagonal pod contains a cooking stall with an exhaust in the centre, provision for drinking water and gas storage, waste collection unit and sitting area along the glass rim of the pod. While the wooden flooring conceals solar power storage and other machinery,
the glass boundary ensures unobstructed view of water and
harbour
.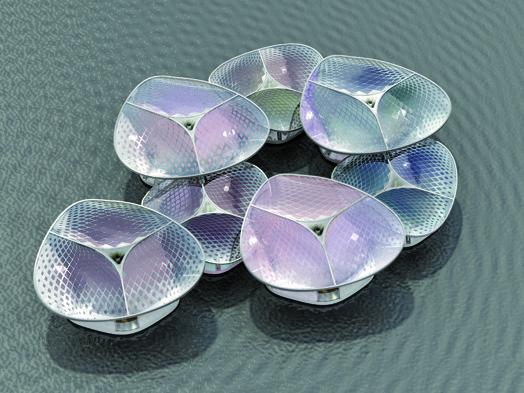 .
.
Structurally resplendent, the translucent but textured protective canopies - in the shape of orchid leaves - are made of inflated ETFE pillows that incorporate thin-film photovoltaic cells. These canopies are slightly bigger than the base of the pod to collect maximum solar energy and shelter guests from rainfall or direct sunlight. The inward slanting canopies also allow maximum rainwater collection for recycling.
.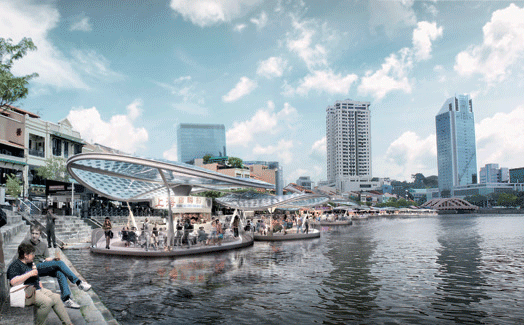 .
The pods when arranged in a cluster take on different shapes collectively — they could be arranged in a circle to form a flower or in parallel lines or even in a semi- circle depending on the space available.
.
Project director Stephen Pimbley's Orchid Pod vision compliments Singapore government's $11 million initiative to develop floating solar islands in Singapore's reservoirs. Says Stephen,

"The vision for solar-powered hawker centre pods is about social sustainability.

We seek to re-energise the hawker centre typology while retaining the soul of a very Singaporean dining experience."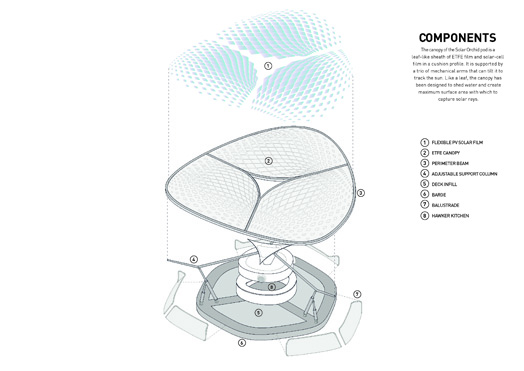 .
SPARK's creative and visionary ideas have always won accolades and, most recently, they have been pronounced 'Architects of the Year' at the International Iconic Awards by the German Design Council.