Photography: courtesy SPARK
The architecture, landscape and interiors of the new Prince's Building make the property a premier address for business and lifestyle
in the lively Shekou district of South China
…
1100 sq.m. of column-free flexible floor-plates with full digital connectivity meet the demands of 21st century office users at this
27-storey office tower.
The
71,600 sq.m. mixed-use development and transportation hub for China merchants is also connected to five retail pavilions via landscaped terraces that combine to create a unique naturally ventilated retail and business destination. The buildings sit over and adjacent to anew transportation hub that includes a bus terminal and the Sea-world subway station.
.
Prince's Building is located in an area of outstanding natural beauty, surrounded by water on three sides, and mountains on the fourth – scenic layered hill-scape that has also provided the inspiration for a
ward-winning international design studio,
SPARK's design.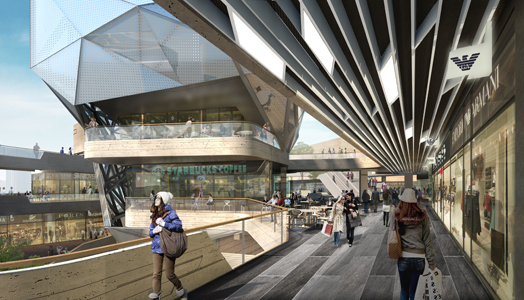 .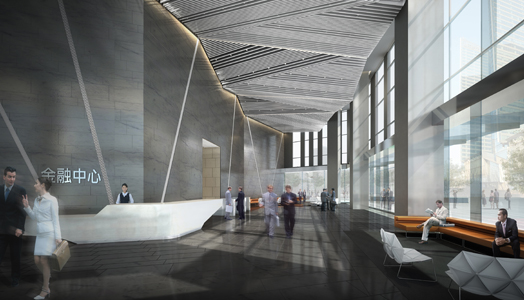 .
Each office floor has full height glazing with spectacular ocean views over Shenzhen bay with mountain views to the North.In order to enhance the elegance of the tower's proportions the glazed façade of the upper levels is accentuated by slender aluminium louvres designed to catch the sun and lend a layered shifting quality to the top of the towers. The tower's base is connected to the adjacent retail pavilions both, physically and materially at level three, where the horizontal stone façade of the pavilions merges with the tower façade grid, anchoring the tower and bringing visual continuity to the entire development. The uppermost terrace is connected directly to the office tower at level three to allow office users direct year-round weather protected access.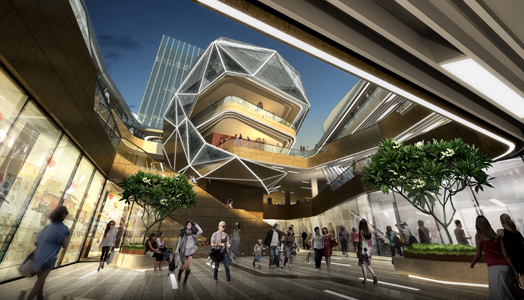 .
At the scale of the individual urban block, one's experience is dominated by the five conjoined retail pavilions: four pavilions clustered around the central courtyard and the fifth - a lantern pavilion - at the heart of the triangular site.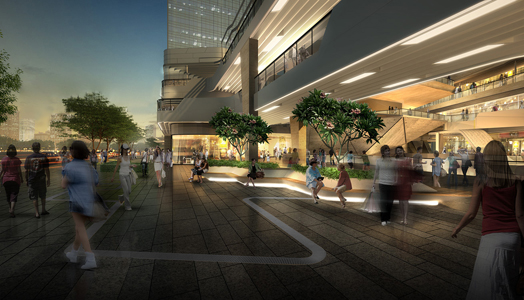 .
Clad in horizontally layered strips of stone inspired by the rock strata of the adjacent mountains, the architectural configuration lends the a human scale to the project, allowing full integration of retail and advertising signage in synergy with the architecture.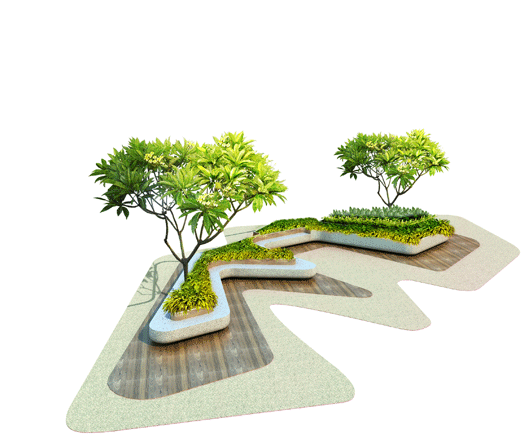 .
"It's a layered,open urban retail concept," says Stephen Pimbley "that will create a unique environment in which to shop, work and play."