By Beverly Pereira
Photography: Christian Gahl (Qingdao Grand Theatre)
Marcus Bredt (Berlin State Ballet School);courtesy the architects
Qingdao Grand Theatre & Berlin State Ballet School
Two award-winning projects at the Iconic Awards 2014 showcase gmpArchitektens' affinity for simplicity, variety and uniformity, and distinctiveness...
It's no wonder that gmpArchitektens took home prestigious awards for two projects at the Iconic Awards 2014, organised by the German Design Council in Munich. The German architectural practice is acclaimed for its work that embodies the Vitruvian ideals of solidity, longevity and beauty. Besides bagging the highest award, 'Best of Best' for the Qingdao Grand Theatre, the architects were also lauded under the Winner category for the Berlin State Ballet School.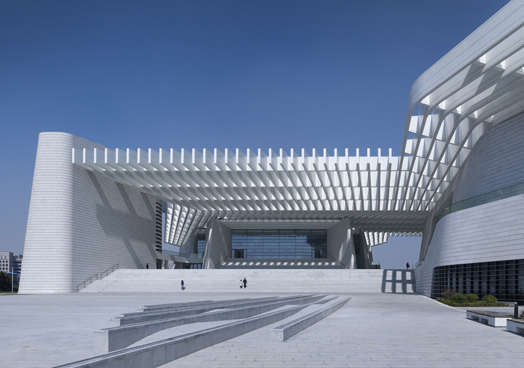 Qingdao Grand Theatre
The Qingdao Grand Theatre in China, not only sits in a unique position but is also a reflection of its enchanting surroundings. Situated on the eastern side of the city of Qingdao between a bay in the Yellow Sea and the 1,130-metre-high Mount Laoshan, the opera house rises like a mountain, echoing the nearby massif.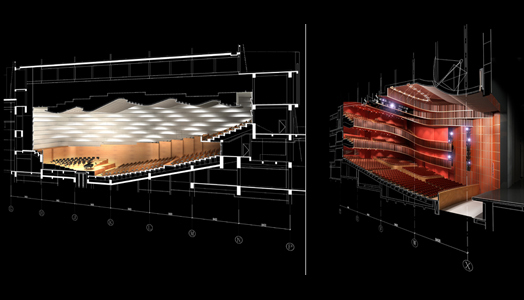 Qingdao Grand Theatre
Besides the opera house, the 80,000 sq-m Qingdao Grand Theatre hosts a concert and multifunction hall, a media centre, hotel and conference centre. The area is often wreathed in clouds since it is positioned in the Laoshan Ridge, mimicked in the theatre's cloud-like roof that seems to hover above the four buildings. The raised terraces in the surrounding park remind one of a mountain plateau, taking their bearings from both, the mountains and the sea.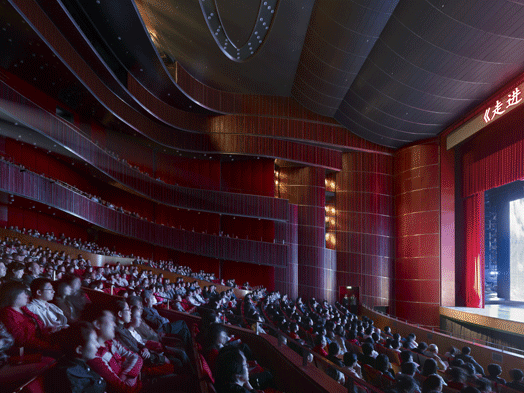 Qingdao Grand Theatre
Qingdao Grand Theatre
The opera house at the northern end of the ensemble of buildings offers a direct view of the coast, and can be accessed through the lower level or via the glass-encased main foyer that offers views of the terrace, park and Yellow Sea. Further emphasizing the relation of the building to the mountains are the foyer's walls and floor that are clad with local stone.
The concept for gmp's second award-winning project, the Berlin State Ballet School, Germany, is a reflection of the constant ebb and flow of pupils between the creative world of dance and the classic functions of full-time schooling. This concept is realised by linking the ensemble of areas to each other. While the four-story school and ballet rooms face each other, a curved multi-story hall runs through the new building, where on the second storey, each area is accessible via a bridge. The structure's large display windows on the facade offer the dancers a view of the outside world, besides giving passers-by a glimpse of the trainee ballerinas.
Both of gmpArchitektens' winning projects showcase the interaction of urban-cultural-economic disciplines.