Photography: DAICI ANO;courtesy: Mari Ito/UAo
Building design draws from various inspirations. The Science Hills complex is a series of undulating wave-like buildings that allude to the low-rise skyline of Ishikawa, Japan as they reference digital imaging of medical jargon.
Ar. Mari Ito likes to build "innovation with affinity"; where she woos her audiences to relate to the comfort level and timeless quality of her buildings, on one hand; while simultaneously acknowledging the audacious, purpose-built form that fulfills aesthetic, ecological and sustainable functionalities.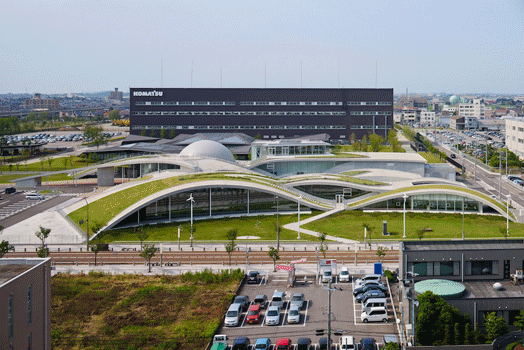 .
The Science Hills project is a competition win and Mari has conceptualized the complex as four low-rise waves blending into the surrounding relatively low-rise buildings, and also into the backdrop of faraway grand peaks. Located under the waves are a 3D dome theatre, a science experience learning centre, a local industrial promotion centre, and an incubation centre.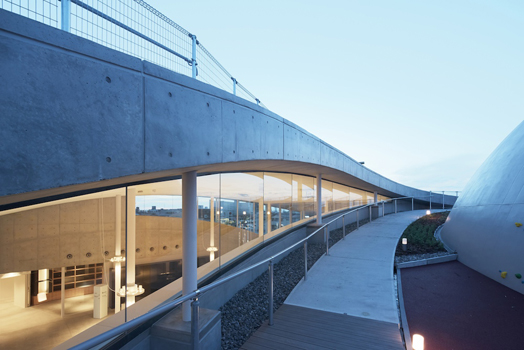 .
Rooftop gardening on the upper surface of the waves enhances insulation efficiency, and is an attempt to integrate architecture and landscape as a public roof park, where people can walk around. People can also stroll freely inside and outside of the broad waves and view exhibits from different angles.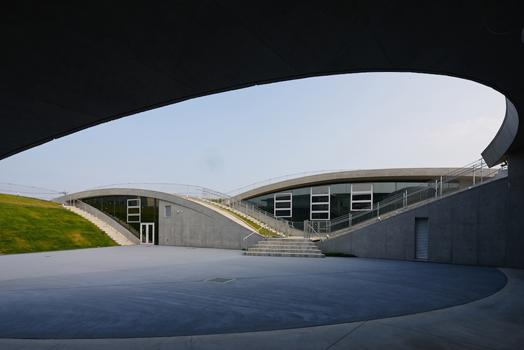 .
Further, the rooftop curve serves as sweeping canopy controlling light, and also as a natural drainage, directing rain water into a reservoir for irrigation. Wind-detecting LED garden lights are located throughout the site as the entire building rises in harmony with science to encourage the visitors' various scientific discoveries in practice.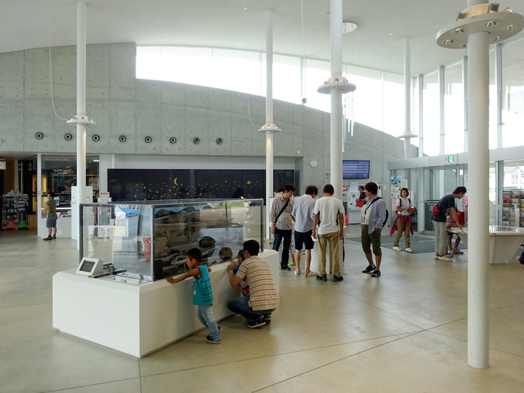 .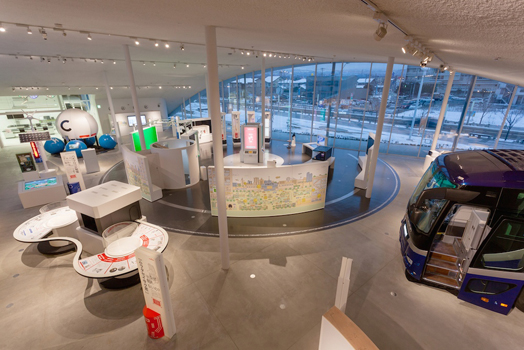 .
The organic dynamism of the core design concept, which has the slab sweeping from the ground to rise and fall like a cascading wave, adds a natural and sensitive aspect to the built form. The museum in reinforced concrete uses water repellent paint for its exterior, mortar flooring, plasterboard walls and a ceiling sprayed with sound-absorbing urethane foam - creating a neutral organic shell that holds gems of wisdom within.