Photography:
Maxime Brouillet; courtesy La SHED Architecture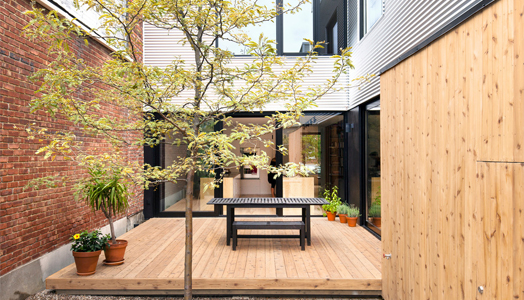 .
Located in the heart of the Villeray district, Montreal, the De Gaspé House project by la SHED architecture is a contextual route to preserving sensitive nuances of yore in relation to the prevalent contemporary scenario...
Reinventing the old duplex, including its garage and its different annexes into a single family home turned out to be an exercise in contextual elements borrowed from the neighbourhood and remodelling of some of the elements in a building that had lost most of its original characteristics.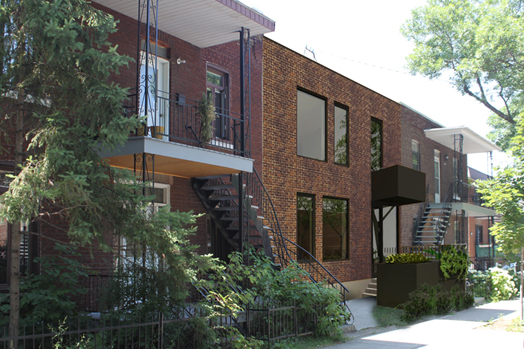 .
The project designers have thus created a contemporary facade that seamlessly integrates with the surrounding housing stock, reconciling new and old with dark painted clay brick as the facade material and relief work on the brick crowning alluding, in a modern manner, to the traditional masonry ornaments typical of the neighbourhood.
.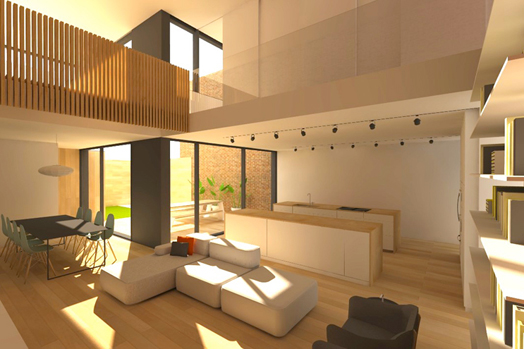 .
Remodelling the openings has allowed windows to be placed vertically once more, opening up the home to beautiful exterior vistas. An interesting design intervention here is the use of a large skylight, flooding the master bathroom with natural light and playing sensuously, accentuating the white ceramic walls, freestanding bathtub and the large mirror above the vanity; juxtaposed as the composition is with the black hexagonal mosaic floor and solid wood horizontal surfaces against the omnipresent whiteness of the bathroom!
.
.
.
This intense understated design vocabulary sustains itself through the home – be it in the double-height living room with its quirky orange stairway, the overall minimalist feel or the many sliding doors, hinting at a varied spatial configuration in constant evolution throughout the day or even the camouflage principles (closets, bathroom, storage space, partially-hidden staircase) that speak eloquently about the special planning and integrated community feeling in the home.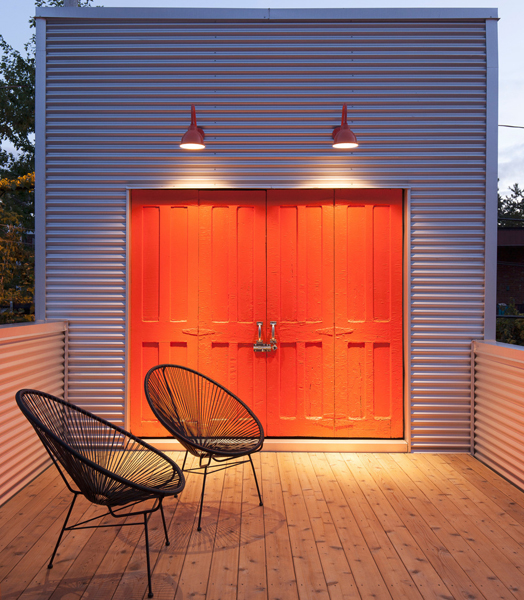 .
A more open line of sight is observed in the design of a patio and garden, creating an interior-exterior connect; and amplifying the continuity is a light wood extended floor between the kitchen and outdoor patio. The home seems to open up organically, intriguing in its make-up of simple lines and ample potential.