Info & Images: Courtesy Pei Cobb Freed & Partners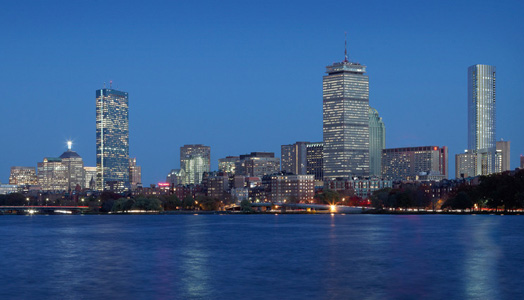 .
Boston's tallest residential building, designed by Pei Cobb Freed & Partners, breaks ground…
Boston's historic Back Bay is on its way to have a 61-storey residential tower that will house a hotel and luxury condominiums. The building, known as Four Seasons Hotel and Private Residences One Dalton Street, is being designed by Pei Cobb Freed & Partners
with designers, Henry N. Cobb and Roy Barris, taking the lead and Cambridge Seven Associates (Gary Johnson, lead designer), as the collaborating architects.
It will be the tallest building to rise in Boston since the John Hancock Tower, also designed by Pei Cobb Freed & Partners and completed in 1976.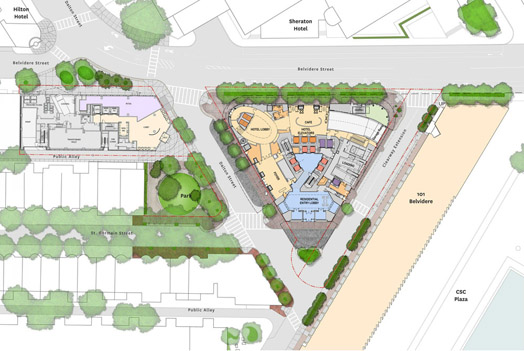 .
The new $700 million tower is a project of Carpenter & Company, Inc., whose proposal was selected following a national competition to develop the site, which lies between Christian Science Plaza and the Prudential Centre.
For the architects, the redevelopment presents a fascinating design challenge, says Henry Cobb of Pei Cobb Freed & Partners. "The project allows us to consider once again how a tall building, together with the open space it frames, can respond creatively to the need for growth, while showing appropriate respect for its historic urban setting."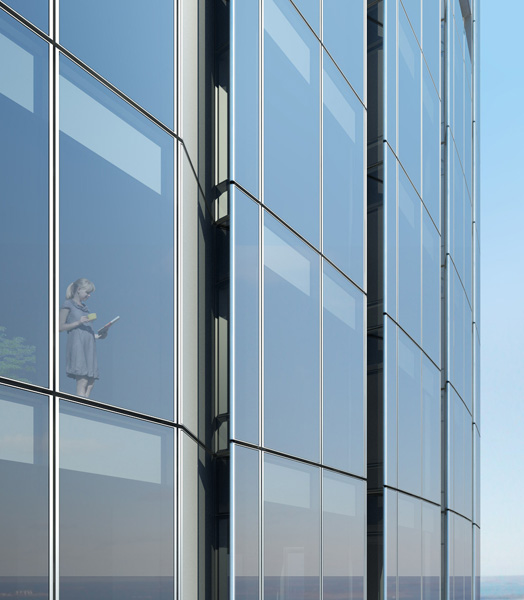 .
The 211-room hotel will occupy the tower's lower eighteen floors, with 188 residential condominiums on thirty-six floors above. Shaped as a soft triangle in plan and sheathed in low-reflectance high-performance insulating glass, the building rises from a granite-and-glass podium containing the condominium lobby and the public rooms of the hotel. Glass-screened incisions in the tower's surface animate the building volume, while accommodating operable windows on the condominium floors, whose upper levels feature balconies.
The tower is part of a master plan that includes 30 Dalton - a 27-storey residential building designed by the same team and developed by Pritzker Realty Group - and a 5,000-square-foot park designed by Michael Van Valkenburgh Associates.