Complied by Leah Linhares
Photography: courtesy the architects
The
Dayuan International Centre is symbolic of unification, of harmony in diversity!
As a strategic part of the Chengdu Hi-Tech Zone situated in the western Chinese business metropolis comprising buildings for housing, working and commerce, the Dayuan International Centre urban precinct comes alive as an ensemble of consistent materials and façades producing a high density continuum with edifices in varying dimensions.
The Hamburg architectural practice,

von Gerkan, Marg and Partners

' design of the precinct aims at replicating a pulsating metropolis in China's reputed 'green city' with the best quality of life by offering a multi-faceted arrangement of spaces and buildings.
Located along Tianfu Avenue - one of the central traffic axes, the centre comprises square free standing blocks with up to four storeys alternating with high-rise buildings and an interlinking network of varied exterior spaces. To the east, two office towers offset from each other forming an inviting plaza; while away from the road are three slender apartment towers. The outside space between the high-rise buildings is subdivided by three square buildings and accommodates shops and restaurants serving both, the needs of the office workers and those of the residents.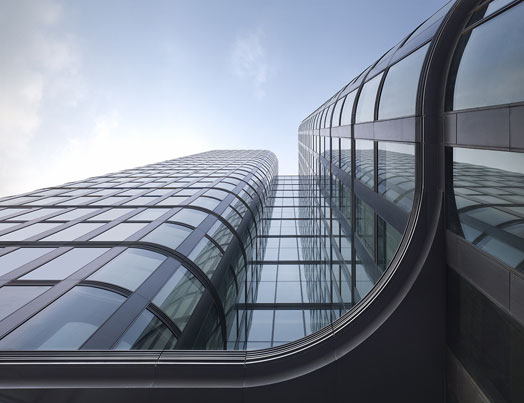 .
Double façade with natural back-ventilation anoints the office towers, offering improved climate protection and sound insulation along the noisy roads; also providing natural ventilation via the gap between the façade layers. Another shared feature are the rounded edges of the buildings, which allow better lighting of the west and east façades of the three south-facing high-rise buildings.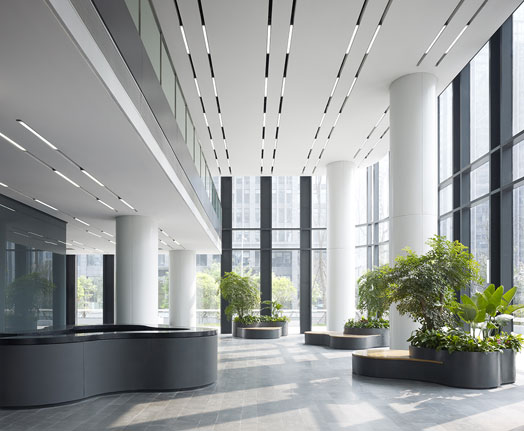 .
Landscaping becomes the highlight of the project as spatial diversification is augmented by creating pockets of different atmospheres via gardens with a variety of landscaping themes using bamboo, turf or water features placed at different levels into the ground, while a separate system of roads and pathways ensures that the precinct is pedestrian-friendly, making it conducive to taking part in open-air activities.
.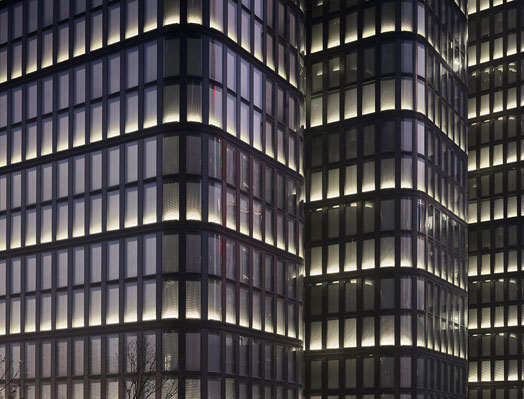 .
von Gerkan, Marg and Partners' Dayuan International Centre creates variety within unity,

both in the interior and the exterior, generating an integrational precinct which, with its own identity, develops its attraction as a landmark beyond the precinct itself!