Info & Images: Courtesy NBBJ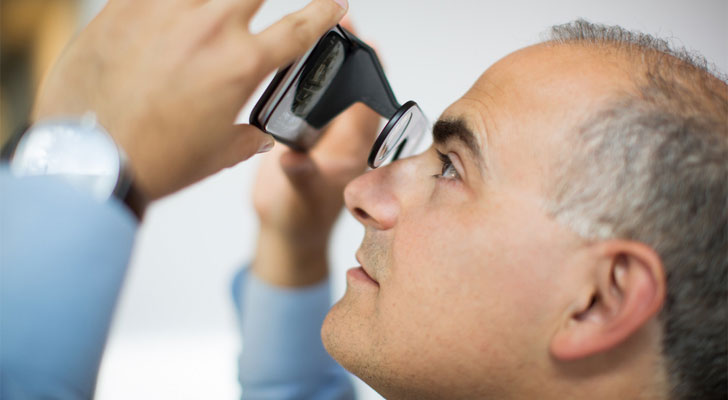 User Looking Up - Project stakeholders can provide immediate feedback to designers via their mobile device.
Making headway in implementing emerging technologies with processes of design, NBBJ architects work on using virtual reality for effective and inclusive communication and decision-making...
NBBJ, a global architecture and design firm, has just announced a new business partnership with start-up Visual Vocal to incubate and develop a breakthrough virtual reality (VR) productivity platform. The new tool will allow distributed project stakeholders to immerse themselves into un-built environments and provide instantaneous feedback to inform a collaborative design process.
Currently, distributed teams design buildings using 3D modelling software. But when it comes time to share those designs with clients, traditional communication methods such as email often result in time-consuming and inconclusive rounds of feedback.
By combining VR with mobile and cloud-based communications platforms, the new tool has the potential to transform workflows within the architecture industry and beyond.
"NBBJ's decision to launch Visual Vocal is representative of our ongoing mission to find more informative and inspiring ways to engage clients in the design process. This partnership will radically shift the way design feedback is sourced and integrated into projects, and the speed at which it can be done. As a result, we can more broadly and deeply engage project stakeholders than we could have dreamed in the past. Whether for clients or the general public, virtual reality will deepen design discourse and bring together communities in new and exciting ways," enlightens NBBJ Managing Partner Steve McConnell, FAIA.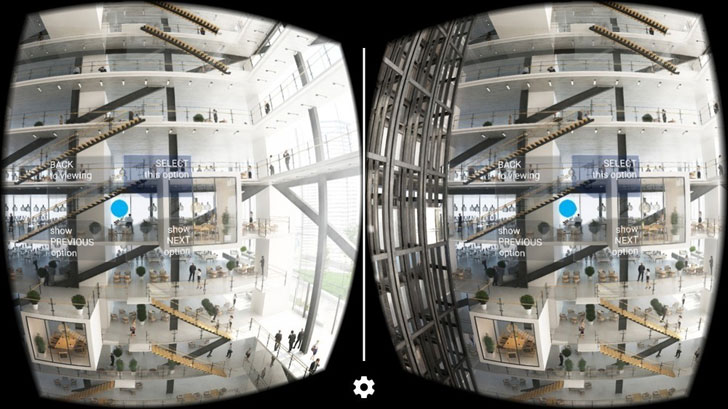 888 Tower-Across - The user interface in which project stakeholders can review and select preferred design iterations.
NBBJ and Visual Vocal will leverage current-generation VR and augmented reality (AR) systems, with a near-term focus on mobile VR platforms for optimal accessibility and scale. While a number of firms in the design industry have examined the promise of VR, this partnership marks the first instance of an established design firm incubating a VR startup inside its own offices and developing new tools to improve decision-making and remove waste from the design process. Beyond architecture, the framework can eventually power immersive conversations in industries such as aerospace, product design, and biotech that also make heavy use of 3D models.
The initiative is part of NBBJ's ongoing investment in and development of digital tools. Visual Vocal will launch the beta version of its platform as an NBBJ exclusive later in 2016, and NBBJ will pilot the Visual Vocal software on design projects for healthcare, corporate, and urban planning clients. By applying existing and emerging technologies to the unique needs and challenges of its clients, NBBJ is able to create better-performing buildings that support human connection and productivity.
Ultimately the tool will become available to the greater architecture, engineering and construction industry.