By Rutvi Ashar
Photography: Andrey Avdeenko; courtesy Ryntovt Design Studio
Read Time: 2 mins
Ukraine based Ryntovt Design Studio convert 4 apartments into a single family dwelling, infusing the home with several 'surprise' elements!
Located in Kharkiv, Ukraine, 340 sq. m. of unusable space is transformed into a stunning home by the designers of Ryntovt Design Studio. Dubbed '4 levels', these vertically stacked spaces have been redesigned inside out keeping in mind the basic principle of functional aesthetics. Careful detailing and a mature understanding of lifestyle shine through the home, highlighting the designers' principle, "To design life is a large responsibility".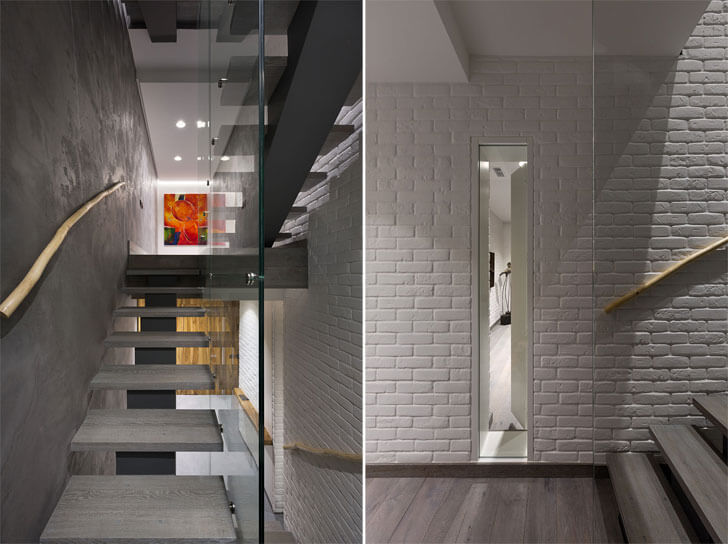 .
Simple design elements can change the way we live – is a fact that is endorsed in this project. Pitch dark space with a heavy wooden staircase that made for a dull environment has been replaced with an airy, well-lit space connected via modern glass treads and a metal railing
, constituting the central highlight of the vertical home.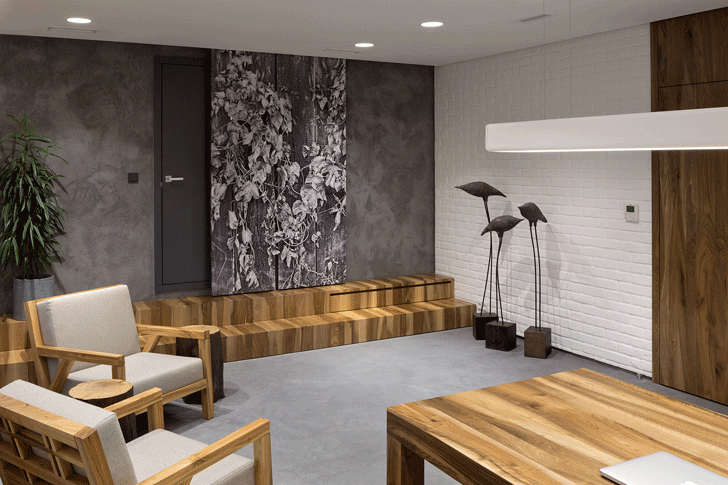 .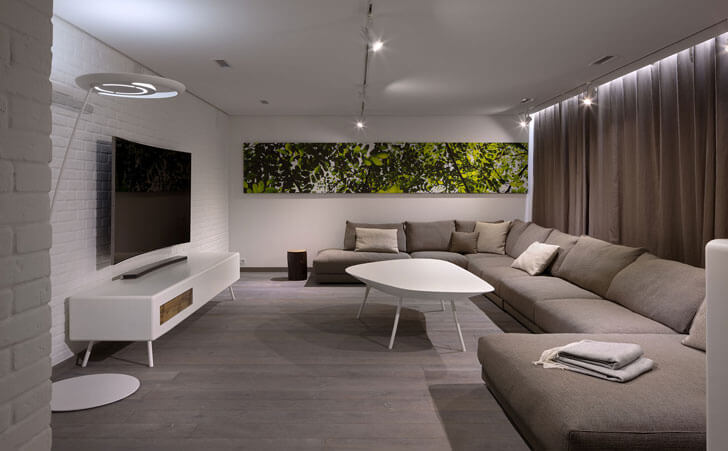 .
Thematic floors are anointed via a phase-wise construction with the colour and material palette throughout adhering to a white-brown-grey schema. Shiny white lacquered counters stand out against white washed walls thanks to the extensive use of wooden furniture, exuding raw appeal at places.
.
.
The arrangement of spaces is such that one enters the home from the second level, which opens into the kitchen and dining space. The lower level is used for childrens' rooms and the one above houses the living area complete with a kitchen and lounge zone and master bedroom, creating an apartment-in-apartment space. The final level comprises only a cabinet, which opens out onto the terrace.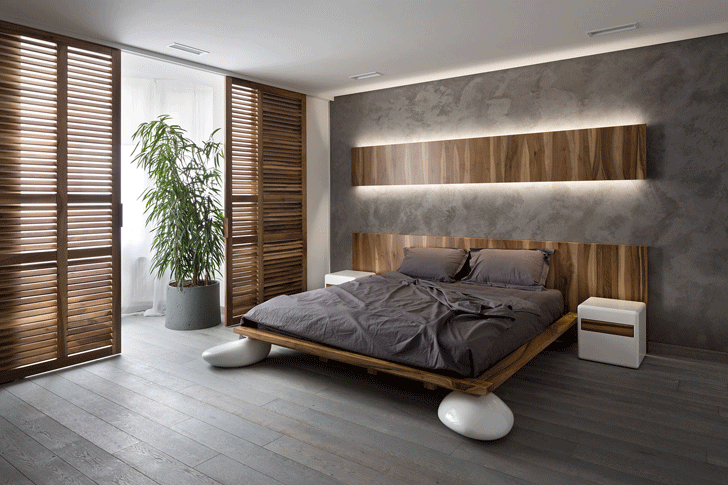 .
.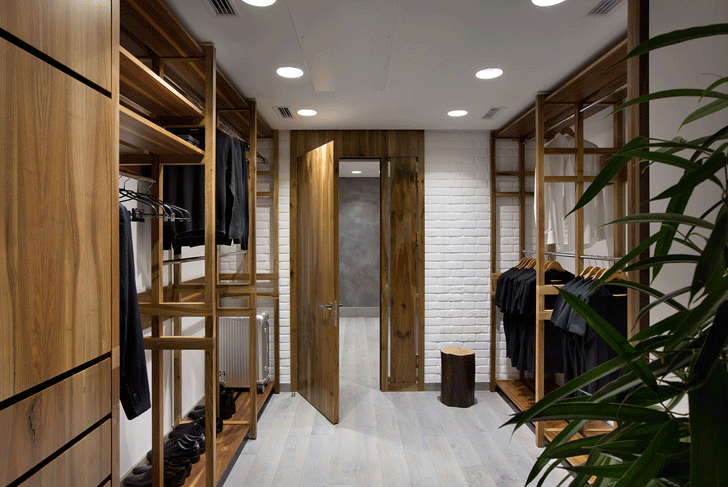 .
The entirely vertically-designed space is commendably juxtaposed by tying all the spaces horizontally. The entire journey through the home can thus be re-imagined as a walk through a single level apartment, making this design more compact than most homes.