Photography: Courtesy V2com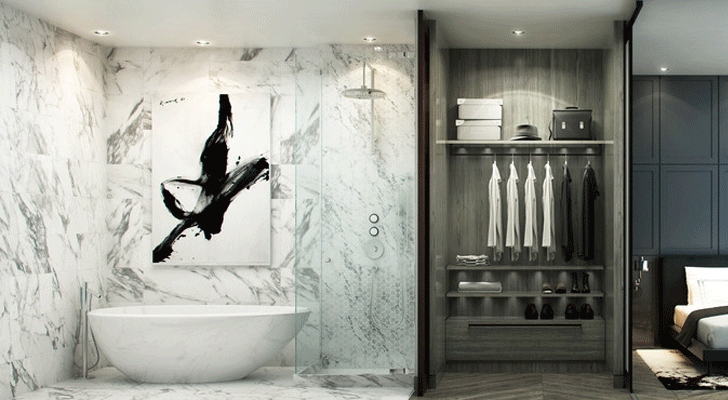 Suite at the residences of 488 University Avenue ©Norm Li Architectural Graphics
Toronto-based II BY IV DESIGN continues to excel at bespoke client-centric design instead of stamping their high-end projects with a signature style…
Specializing in international luxury lifestyles and architectural interiors, II BY IV DESIGN led by partners, Dan Menchions and Keith Rushbrook, is a multi-disciplinary studio with a focus on high-end condominium developments, innovative retail spaces, hospitality environments, marine and product design.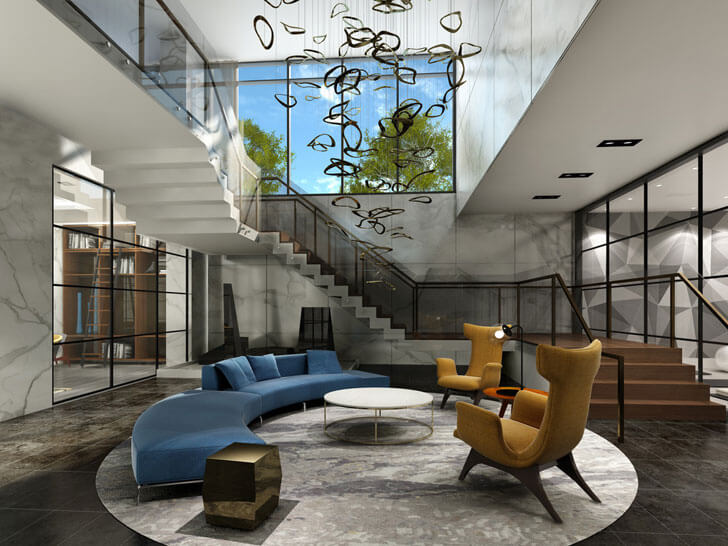 Lower Lobby, Aqualina at Bayside ©Aareas Interactive Inc.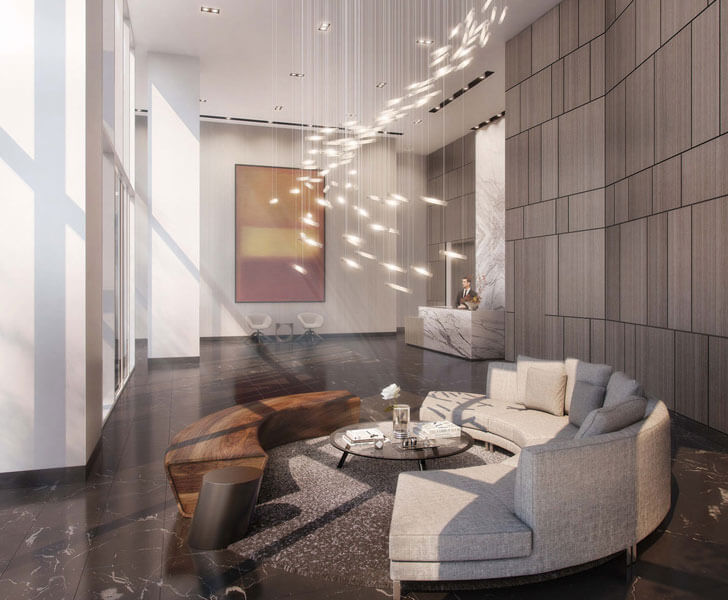 Tower D Lobby at LUMINA Condominium Development ©Steelblue
Guided by a design philosophy that is client focused they are known for creating interiors with longevity that surpass trend; each project is unique, with its own distinctive story, there is no signature look to the firm's work simply the "right" look… which can make it hard to identify.
With a client list that reads like a who's who in industry circles, the designers prefer being understated letting their design work take center stage. From the sleek marble-lined CN Tower restaurant and café, to the see-and-be scene at the Thompson Hotel's roof top patio and lobby bar, to the décor gallery and eatery in Holt Renfrew, their venues have the uncanny ability to become iconic.
Ten York_Lobby Lounge ©Norm Li Architectural Graphics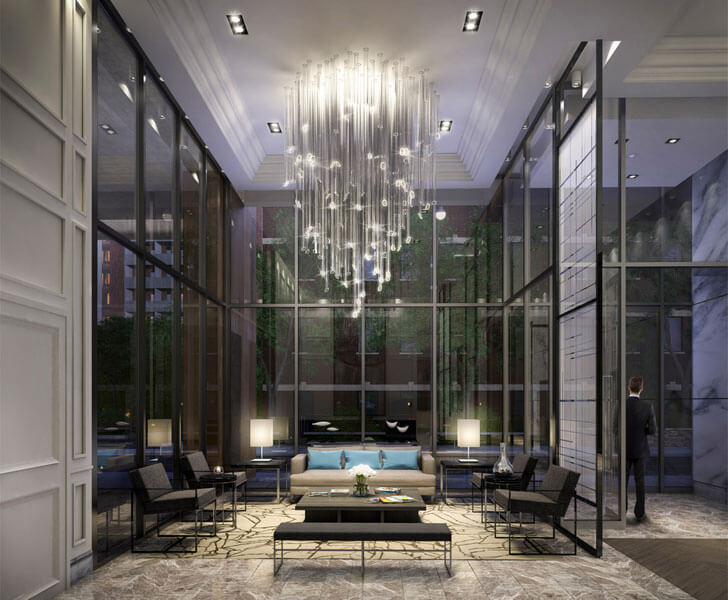 The Jack_Lobby ©Norm Li Architectural Graphics
At the heart of their business, II BY IV DESIGN are experts at interpreting current and emerging consumer behaviors, attitudes and expectations; they excel in creating dynamic, multi-unit residential developments. A key contributor in many successful projects, the firm designs comprehensive lifestyle inspired amenities; everything from intimate private dining rooms, theatres, party rooms and lounges to state-of-the art gyms, wellness centers, outdoor movie lawns and indoor climbing walls.
The residences of 488 University Avenue ©Norm Li Architectural Graphics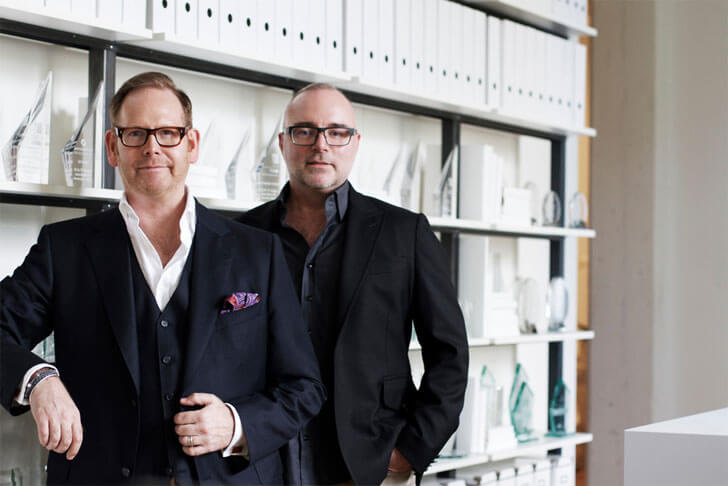 Dan Menchions & Keith Rushbrook
Talking about designing for the luxury segment, the designers show sensitivity in understanding the role of conscientious design that works and how it affects their clients' bottom line. They also aver to the fact that amenities are a primary consideration for potential purchasers and a definitive way for developers to differentiate themselves.