By Rutvi Ashar
Photography: Courtesy Hermann Kamte & Associates
Read Time: 2 mins
.
A shortlisted entry: The City above the City in Lagos, Africa by Hermann Kamte & Associates sets out to change the trend of skyscrapers with an experimental smart tall building!
Hermann Kamte, a Young Cameroonian Architect has wowed us all by his coherent works, through a multi-disciplinary approach in the field of architecture, urbanism, design and landscape. His recent endeavour combines all these into a wooden mixed residential type structure in the heart of the most popular and the richest residential site of Lagos.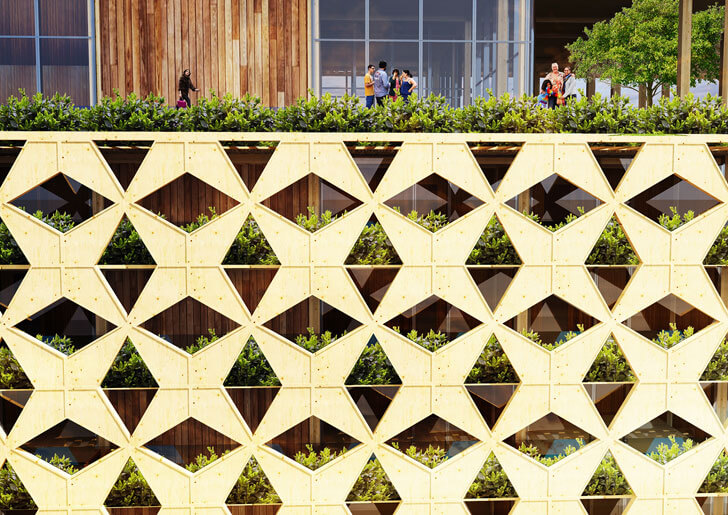 .
.
The architect makes a commendable effort as he attempts to fuse historical and cultural references into present-day lifestyles, while incorporating sustainable and smart building techniques. The built mass is oriented to maximise daylight and natural ventilation and the envelope is designed to shade the interiors from the heat of the direct sun.
.
Developed through natural, recyclable and local materials, the idea behind this design is focused on contemporary aesthetics and modern process. Strong cultural references make their way into the facade design, while an interesting juxtaposition of spaces with sky gardens and common amenities appeal to locals.
.
The architectural design is simple, as any other skyscraper: 3 stacks of 6 identical floor layouts club to form a unique facade, broken only by amenity floors, open for social gatherings and a top roof plate of restaurants and lush greenery. The rectangular floor plate is a typical arrangement of apartments around a central service core with peripheral plant belts. These belts contribute to creating fresh air flow and maintain a constant microclimate in the interior spaces connecting them to the outdoors and improving the overall aesthetics.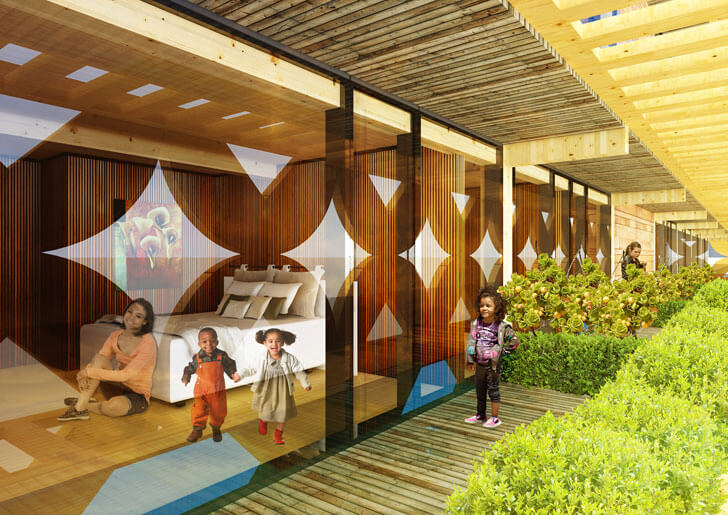 .
.
In an area dominated by massive and heavy buildings built in ceramic, concrete and asphalt comes a breath of fresh air to be constructed in a LVL wood system; a new natural footprint face to the historic Centre of Lagos.