Compiled by Team IAnD
Photography: Courtesy LEGO

LEGO® Architecture launches its latest addition – the iconic Guggenheim Museum to commemorate the 150th Birth Anniversary of legendary Ar. Frank Lloyd Wright…
LEGO has far surpassed its role in game-play with the variety it offers; especially commendable being its architecture series that offers model recreations of iconic historic buildings. In a world that is dwarfing in knowledge-sharing, this comes as a creative way to initiate young minds into cross-cultural overtures.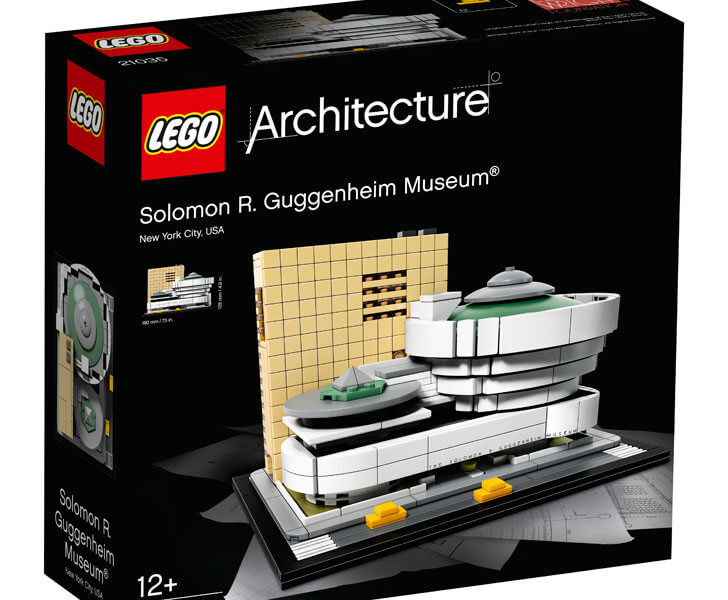 .
Widely regarded as an exceptional icon of the 20th century, the Solomon R. Guggenheim Museum launched the great age of museum architecture and proved that a collection's physical
home could be as crucial a part of the museum experience as the work itself. LEGO Architecture series now makes this household chatter by adding the museum model to its already significant collection of 20
th
century architectural icons.
.
Located in New York City, the internationally renowned Solomon R. Guggenheim Museum® is hailed as one of Frank Lloyd Wright's greatest achievements. Wright's masterpiece was opened to the public in 1959, gaining immediate recognition as an architectural landmark. Launching the Guggenheim Museum model in the 150th birth anniversary year of Wright, LEGO pays a beautiful tribute to the legendary architect.
.
The detailed LEGO model focuses on the building's smoothed concrete facade with its distinctive curves and lines, and features its famous 'inverted-ziggurat' rotunda and 8-story annex tower.
The Guggenheim sign, featuring Wright's architectural lettering, has also been recreated in a similar typeface to complement the authenticity of the model. A
section of New York City's 5th Avenue Museum Mile with its signature yellow cabs completes the model, capturing the essence of this magnificent structure.
Included is a booklet that
contains information about the design, architecture and history of the building (English language only. Other languages available for download at LEGO.com/architecture).
Measures over 4" (12cm) high,7" (19cm) wide and 5" (14cm) deep
Priced at $79.99
Available April 1, 2017 onwards