Photography: Daniele Iodice; courtesy Carlo Ratti Associati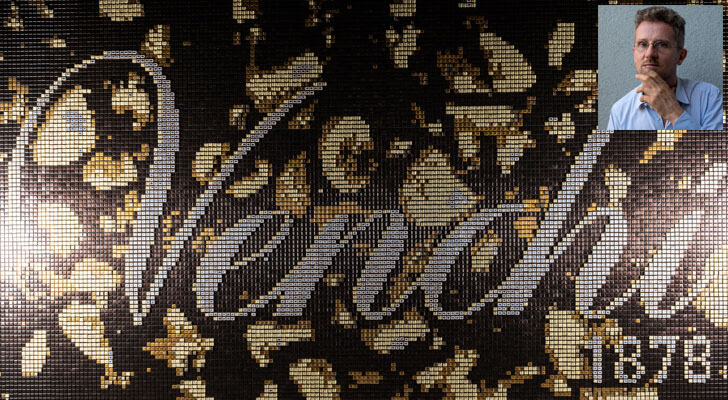 Chocolate pavilion (inset) Carlo Ratti
What could be more Italian than the 140-year-old gourmet chocolate, Venchi fashioned into an edible pavilion at a theme park dedicated to Italian food culture?!
Carlo Ratti Associati, the design brain behind painting building facades using drones; the human-powered floating gym along the Seine in Paris; even the completely robotic bartending system aboard a cruise liner among several other notable projects, now brings us the edible pavilion – the chocolate building!
.
.
Made of Venchi's pralines for the FICO Eataly World, a theme park dedicated to Italian food culture to be inaugurated early next month, the pavilion seems the perfect adjunct to referencing the venue to the dissemination of knowledge on Italian food and wines.
.
.
.
Interactive in nature, the edible pavilion shapes some unique experiences
in which digital tools and physical space together produce magic - in this case reconnecting users with the emotional language of fairy tales, Hansel and Gretel, in particular.
30,000 pralines build an artificial intelligence-run structure that is highlighted by
8-metre-long (26-foot), 3.5-metre-high (11.5-foot) surface made entirely of chocolate candy. Thereby making the pavilion sustainable as it is almost entirely edible!
Taking the exhibition space, a step further, the designers have worked with Venchi to create a few chocolate-related experiences, including a one-of-a-kind database to measure one's reactions and feelings, when one tastes Venchi pralines. After entering through the chocolate wall, visitors engage in a digitally-augmented tasting experience, as each one is invited to sit inside a booth and try different Venchi pralines.
After an individual tasting experience, visitors walk into the 'chocolate portraits' room, where recordings of prior visitors' emotions are analysed and shown in bright colours. In this ethereal and exhilarating space, dozens of portraits of men, women, and children of all ages responding to the pleasures of chocolate seem to float in the air. Moving onto a laboratory, visitors then observe and partake into the making of Venchi's products. Here, they get a hands-on demo of the manufacturing process, and can also create a fully customized chocolate tablet, tailored to their personal taste based on the data about individual preferences gathered in the previous area.
Using high tech algorithms, Venchi has taken their understanding of people and their favourite products miles ahead! The involvement of the designer in creating a unique experience pavilion that excites, informs as well as involves clients is pure proof of having his fingers on the pulse of the market. Kudos to the teams for reinventing our love for chocolate!
Design Lead:
Carlo Ratti Associati
Design Team:
Carlo Ratti, Giovanni de Niederhausern, Andrea Cassi (Project lead), Francesco Strocchio, Federico Riches, Aunie Frisch, Pietro Leoni, Andrea Pedrina, Gary di Silvio, Gianluca Zimbardi, Alberto Bottero, Damiano Gui
Interaction design: Dotdotdot with Toby Knyvett
Hardware and constructions: FGM (Fabrizio Milani)
Area: 28 sq. m.– Vertical chocolate wall only.