By Annie Aggarwal
Photography: Courtesy UNStudio & USM
Read time: 2 mins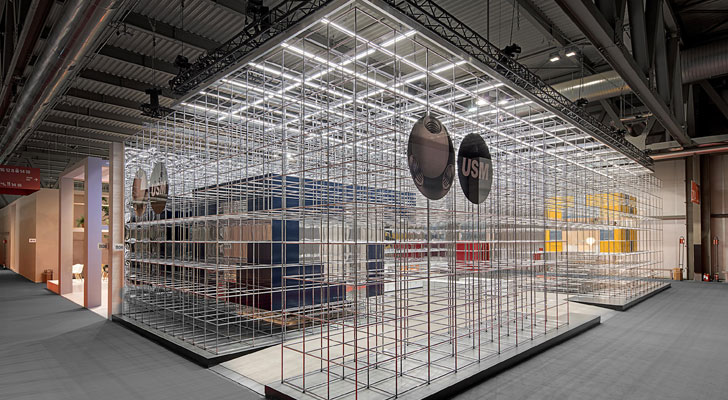 .
Designers at UNStudio and Swiss furniture brand USM collaborated to sound out a wake-up call to life beyond the work-home-work cycle.
Exploring the increasingly intertwined current and future scenarios of Home and Work, a theatrical installation, 'The Playground' at this year's Salone del Mobile, conceptualised and designed by UNstudio Futures team and Swiss furniture brand USM, has won the Trade-Fair Stand of the Year and The Best Use of Materials Awards.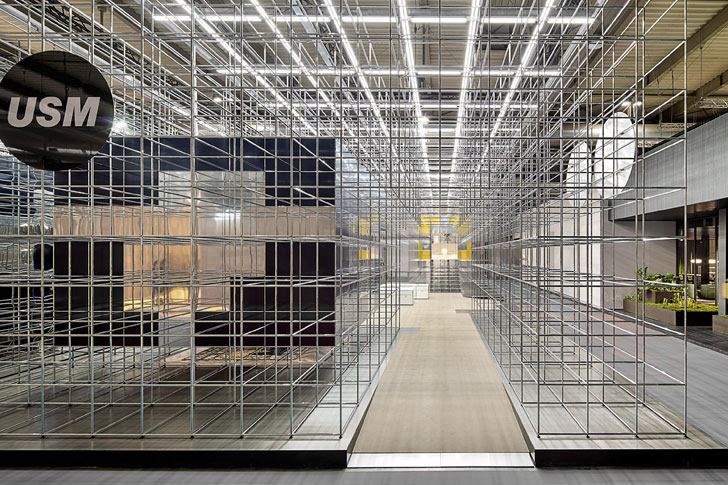 .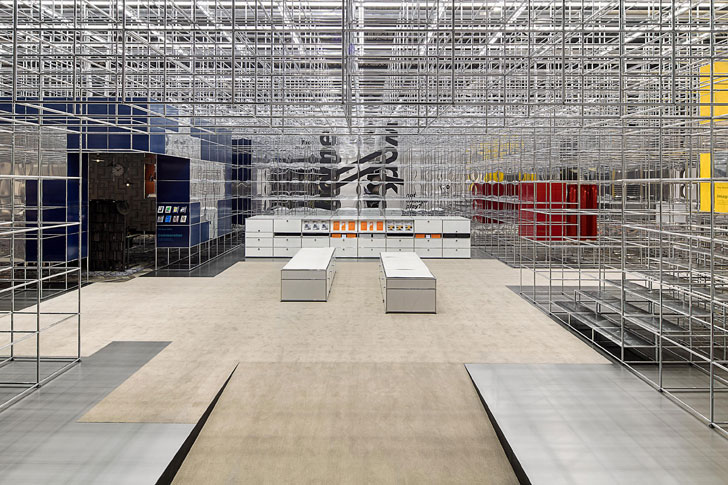 .
Modular furniture design exhibited at an architectural scale: 1,015 panels, 5,008 balls, 13,318 tubes and 8.9 tons of material created the surreal, yet impactful stand hosting a variety of themed rooms. With single parts reusable for the next project, the system was a highly sustainable one. Exploring USM's modular system to identify changes taking place in the world of work and garnering future opportunities for the company, UNstudio designed the biggest piece of USM modular furniture ever built; which materialised as an absurd hybrid of domestic and office environments hidden within four floating chambers - the Dining Room, the Bedroom, the Bathroom and the Home Office.
.
.
The stand drew a strong and bold narrative for the growing instances of interchangeable spaces - workspaces and homes of the future. The ideology was basis the constantly advancing tech pervading our lifestyles, allowing work to invade our leisure time, with cafes sporting living room ambiences, restaurants becoming more like home kitchens and co-working spaces replacing the home office,
the boundaries between homes and workspaces are significantly blurring. As digital nomads on a meteoric rise, it is about time, we question the existence of offices of the future.
.
At UNstudio and USM's Salone del Mobile booth, each of the four themed spaces prompts visitors to delve further into unique human qualities such as Intuition, Empathy and Imagination, which differentiate us from machines. The spaces encourage a dialogue about the future workplace – Whether these would be designed around qualities rather than profession? Would an office exist at all?
.
The USM stand and visitor feedback on the same marks the beginning of immense future possibilities and will serve as inspiration for a WorkHouse this summer in Berlin; which would dive deeper into the idea of post-work and the need for lifelong learning to future-proof our careers.