Compiled by Team IAnD
Photography: Gerhard Heusch; courtesy V2com
Read Time: 1 min 30 secs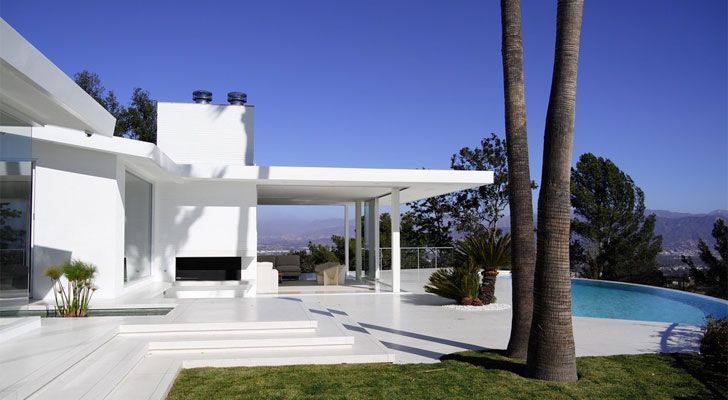 .
Heusch Architects renovate a 50-year-old residence to accommodate the shenanigans of a contemporary lifestyle amid resuscitating its mid-century-style architecture…
Located at the end of a cul-de-sac on a promontory elevated above legendary Mulholland Drive in Los Angeles, the home was originally built in 1961 and the renovation and addition intended to reflect the mid-century-style architecture of that time.
Although the property is endowed with a beautiful view of downtown, its seemingly closed living areas hardly conformed to facilitate this view. So, the existing living room was demolished and redesigned to allow the entire area to be open on three sides and thereby create a seamless flow between the indoors and outdoors.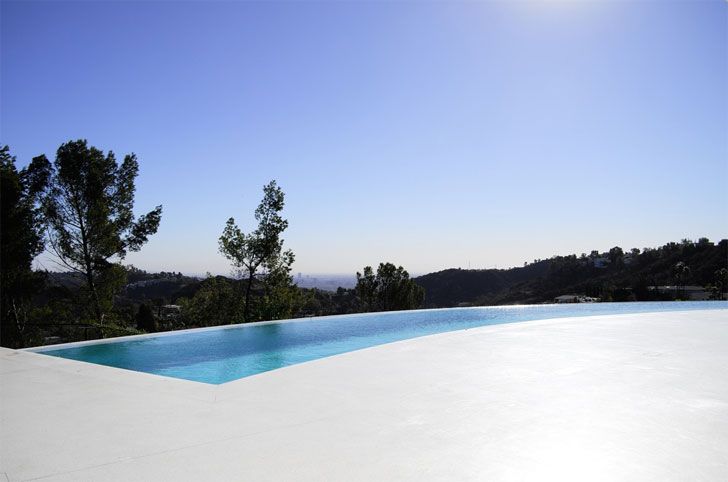 .
.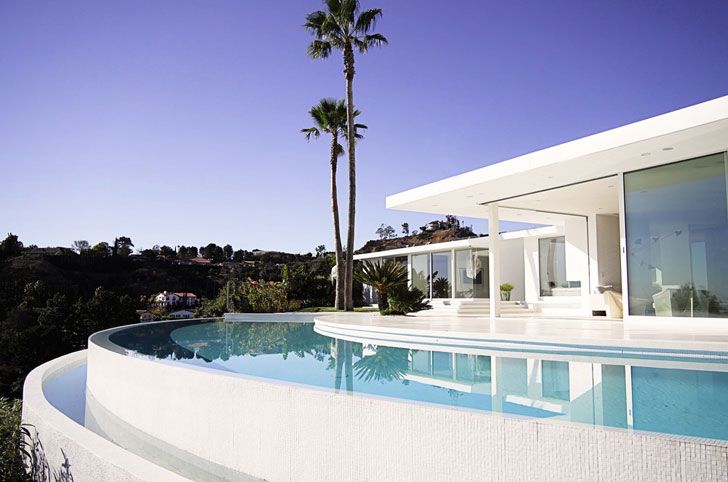 .
The pad area is enlarged by building retaining walls on all three sides of the garden - thereby creating room for an organic infinity pool that follows the contours of the topography. The water edge is deliberately designed to blend in with the distant view of downtown. A terrazzo finish further blends the two areas together, and the same finish finds a complimentary presence on the bathroom surfaces and countertops.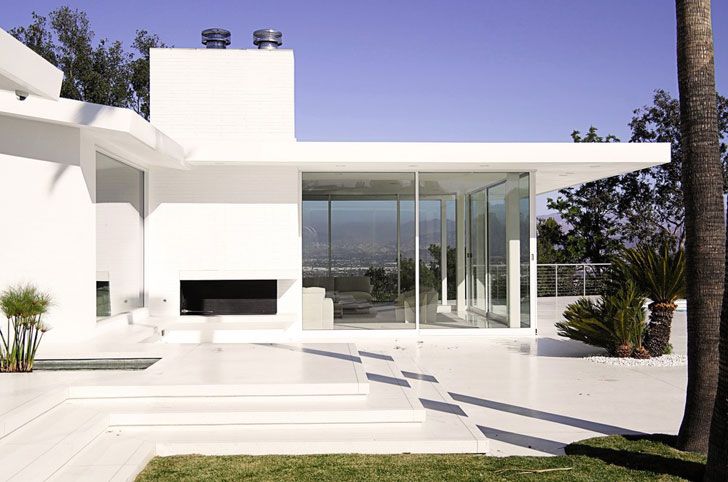 .
.
The building is layered in the use of materials including plaster, stone, terrazzo and large expanses of glass. Internally, the home is arranged as a series of redesigned individual open-plan spaces with a maximum of transparency to the outdoor surroundings.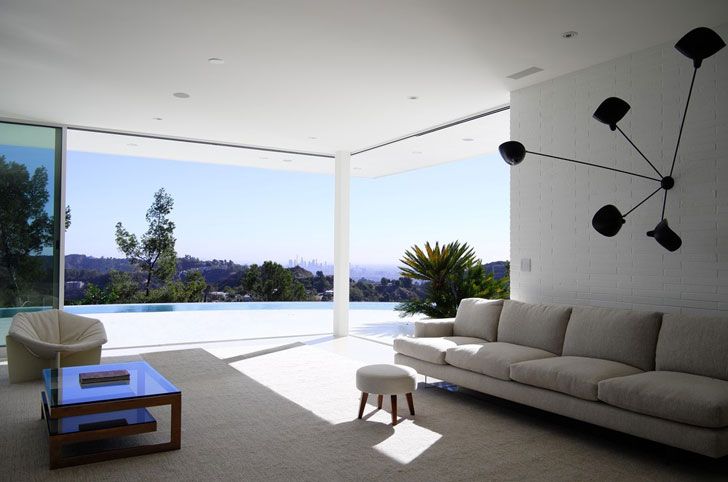 .
.
Lead Architect: Gerhard Heusch
Landscape Architect: Madison Cox
Builder: Star Construction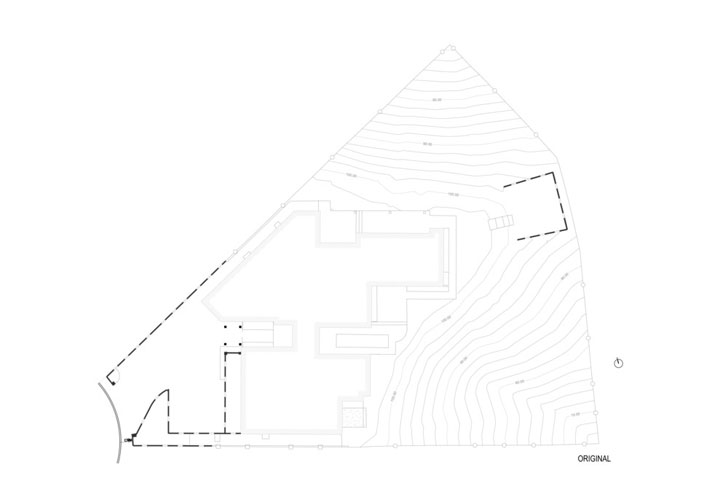 .