By Savitha Hira
Photography: Courtesy the architect
Read Time: 2 mins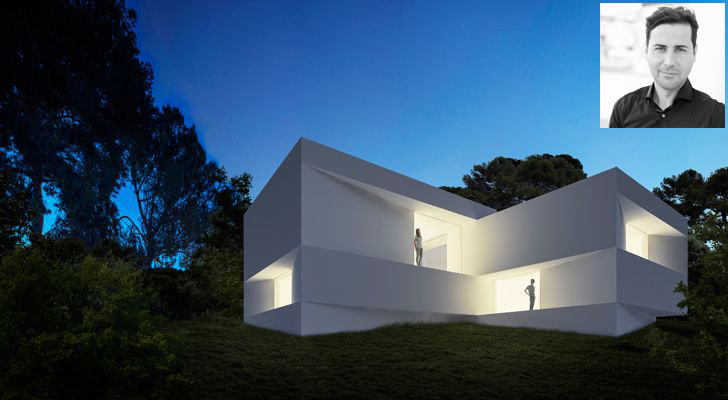 Fababu House (inset) Ar. Fran Silvestre
Fran Silvestre Architects build yet another white abode, this time using strategic punctures as the highlight of the design.
The Fababu House in Valencia sits on steep slopes and rocky terrain - literally emerging from the rugged landscape like a premeditated vantage point.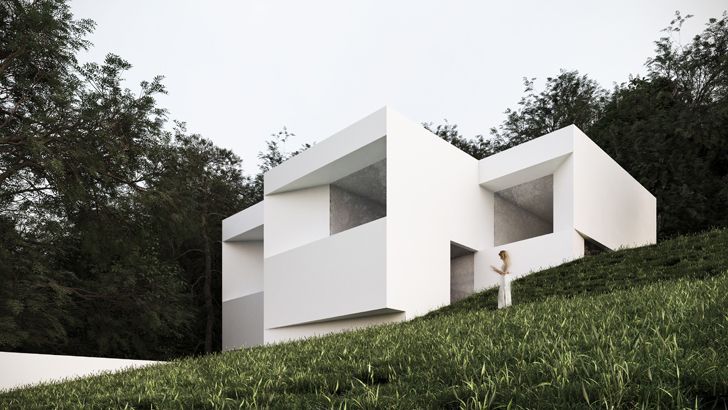 .
.
Three volumes come together adapting to the topography like fish to water. Each volume abuts the other at a right angle, the white of its surface blending it in. Consequently, the volumes appear as interlacing blocks, generating a system of voids that naturally stand in for window openings.
.
This system produces shadows that give depth to the façade, making it possible to perceive from the exterior a mass, compact element, as if it were a rock. From the inside, the geometry of the voids and the terraces of each block maximise the views of the scenic surrounds. Interestingly, there are no cross views in the interior - as each block only looks outwards.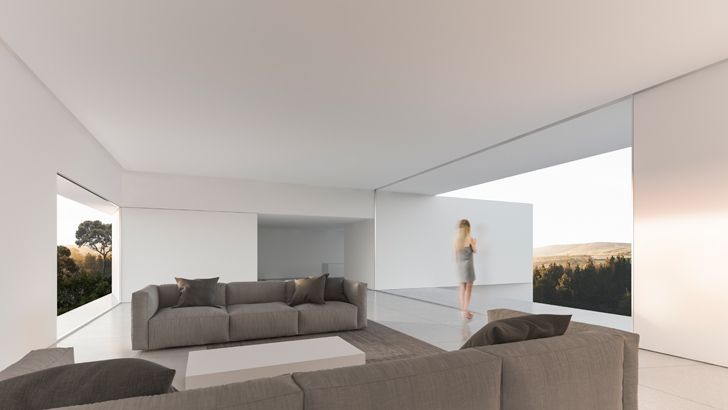 .
.
.
But this is not all. At the lowest level of the plot is a private pool that emerges like a volume from the rock. At street level is a garage in line with the access to the plot. The access floor houses the main spaces of the home: living room, dining room, kitchen, toilet, master bed-room and bathroom. Below, contoured with the topography are the rest of the functional spaces directly connected with the outside, the pool and the pine forest that surrounds the plot.
sections and elevations
plans
As a team, Fran Silvestre Architects' approach to each project arises from the desire to find beauty through the built work and is generally contextual in nature. The stress always lays on equating the process of continuity, valuing the architecture that is able to survive the passing of time without becoming obsolete. "As the project becomes part of the identity of those who inhabit it, dialogue is always present. It is an unequivocal expression of their personality," concludes Ar. Fran Silvestre.