Compiled by Avinash Yadav
Photography: Courtesy Kano
Read Time 2 mins
.
If you are a big Harry Potter fan, this one's for you! Kano, creator of build-it-yourself tech and Warner Bros. Consumer Products join hands to launch the 'Harry Potter Kano Coding Kit.'
In a world of rising DIY kits, Co-Founder and CEO of Kano, Alex Klein offers a tool, that inspires people of all ages, all over the world to create a technology and not just consume it!
.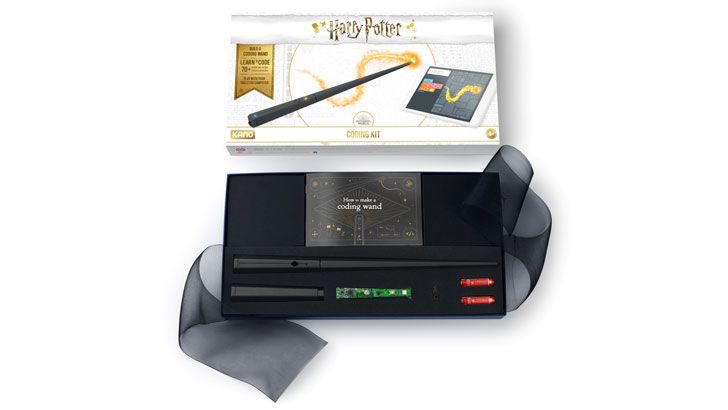 .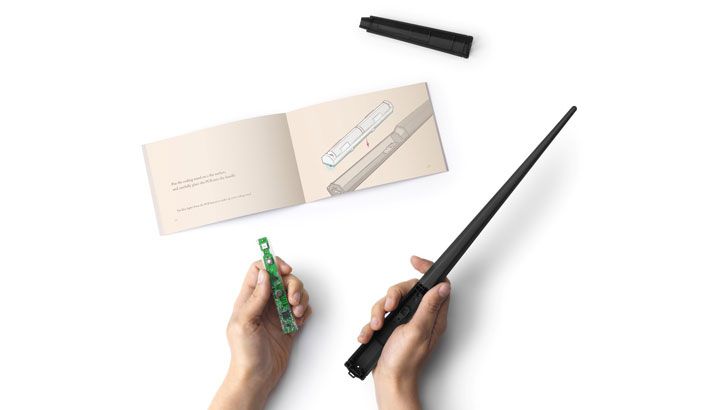 .
The Harry Potter Kano Coding Kit is a first-ever Harry Potter stem product – a wireless wand that is easy to build with the help of a step-by-step coding manual. As you build the wand, you learn about the sensors, data, and coding along the way.
.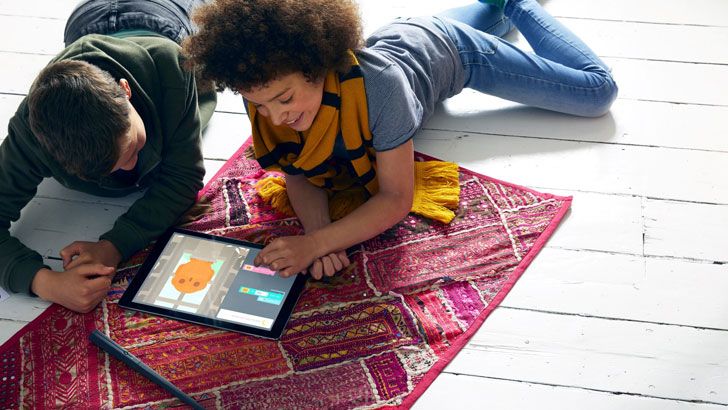 .
The gyroscope, accelerometer and magnetometer sensors of the wand enable it to determine its location and speed in tridimensional space and to track your hand movement. These sensors allow it to place a cursor on screen exactly where you point it and recognise the motions of some signature spells -the popular Incendio! Stupefy! And the master stroke - Wingardium Leviosa!! You can also code the wand's light and rumble pack.
The wand interacts with the Kano app, which works wirelessly with iOS or Android tablets as well as Windows or Mac computers. Once you have the kit, you install the app and unleash challenges across six iconic Wizarding World settings including Hogwarts, Diagon Alley, Hogsmeade and The Forbidden Forest. These creative challenges teach the fundamentals of coding and introduce the basic concepts of real-world programming; thanks to a block-based interface and a JavaScript inspector guided by simple steps.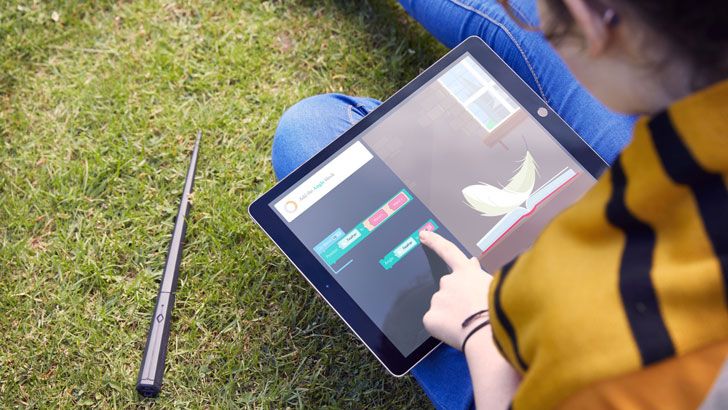 .
.

Once, you have flicked and swished through the challenges and are familiar with the Wizarding World (codes), it is time to rewrite the codes and make it in your own play - draw fire, make serpents slither, feathers float, duplicate goblets, create music, and make objects levitate on the screen.
.
The coolest part of the kit is that the makers are themselves, not a copy of anything that already exists in the series. Our conversation with Kano brings to the fore user insights that aver to such build-it-yourself kits being a great source of inspiration for people of all ages, all over the world. Making coding tangible, with devices you make, circuit boards you assemble, changes the way all ages interact with technology. With this kit, Kano takes their already successful Pixel Kit and Motion Sensor Kit to an all new level.
* The kit will go on sale worldwide at Kano.me and with retailers in the United States, Canada, the UK, Australia and New Zealand starting October 1st, 2018