By Ar. Vinita Wagh
Photography: Francis Amiand; courtesy Studio MHNA
Read Time: 2 mins
.
Studio MHNA casts a magical spell over the La Rotonde restaurant, its carousel-themed interior paying homage to a timeless, bygone era.
Situated on the Promenade des Anglais in Nice, France and located within the remarkable Negresco Hotel, the restaurant is as iconic as the hotel itself. Known for its classic, yet modern luxury, the hotel flaunts spaces and architecture intrinsic to a palace. Distinguished by a treasure trove of antique collectibles, classical modern art works and luxurious decorations, the hotel interior fuses splendour with modernity, creating an unforgettable atmosphere – an enterprise of Madame Augier, the owner.
.
.
.
.
.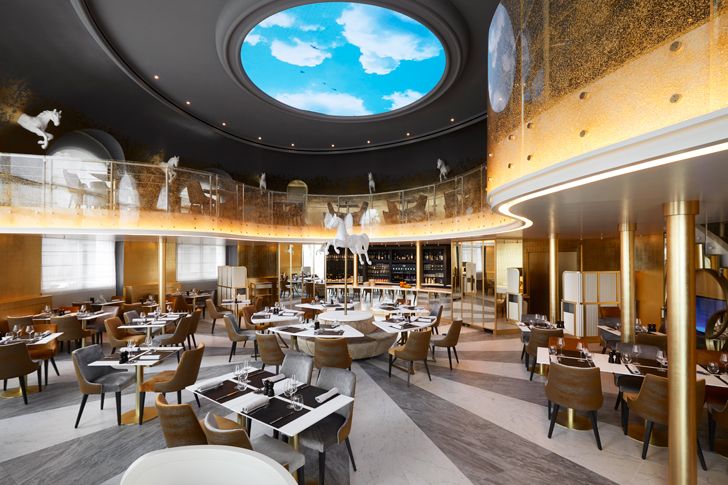 .
La Rotonde draws inspiration from dreamlike carousels, the vivid sculptural animals and their make-believe, imaginative world. An acknowledgement to Madame Augier and the design style represented at the hotel, the restaurant evokes a sense of surrealism. Composing deluxe and imaginative spaces emphasized by fantasy elements, the hotel and restaurant outlines a signature design style to captivate guests. Tastefully blending art and history, the design instils the sentiment of joie de vivre.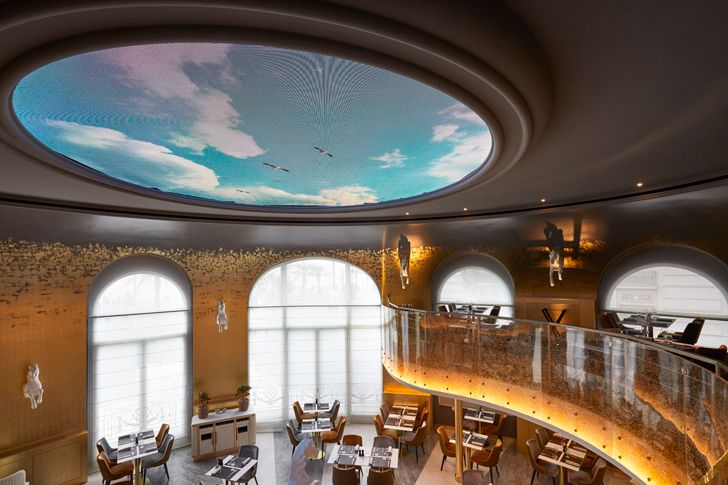 .
.
.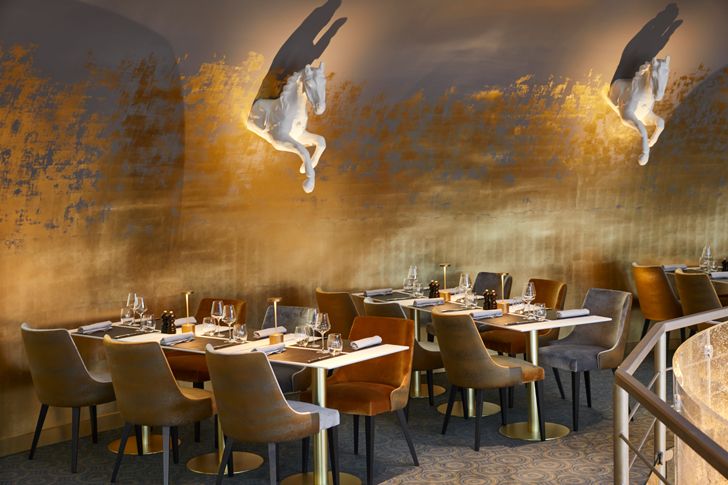 .
The restaurant employs the brilliance of local artisans and gilders including those labelled by EPV (Entreprise du Patrimoine Vivant) to craft the spaces within. Ornate walls embellished with gold leaf blend to achieve a gradient treatment. Adding to the sensory experience are video projectors showcasing the Italian sky moving in slow motion. Luminous by day and star spangled by night fall, the interiors bring out originality and creative genius, where dining is a surprising and magical affair.