Compiled by Team IAnD
Photography: Courtesy v2com
Read Time: 2 mins 30 secs
Crossovers: Farg & Blanche
This September 2019, the London Design Fair promises to blur cultural boundaries with an inspirational, hand-picked line-up of superlative contemporary design…
Come September and design enthusiasts across the globe jet set to London for the Mecca of Design that the city transforms into. Apart from the London Design Festival, the Fair is the other highly creative exposition of original, innovative and aesthetic design.
Here is an update on the 'big five' that one can watch out for at the Fair:
Crossovers: Farg & Blanche
Crossovers: International design collaboration Adorno will present Crossovers, a showcase of dynamic works selected by ten curators from ten countries, in what is billed as 'a cross-cultural collectible design journey'. It celebrates those global designers and communities around the world fighting to keep local design and craft alive.
Ifo Electronic Irthi Crafts
British Craft Pavilion is now International Craft Pavilion: Established just three years ago, the British Craft Pavilion has become the must-see exhibit for high-end craft during the London Design Festival. Renamed as the International Craft Pavilion in 2019, it responds to a call for the greater global representation of craft.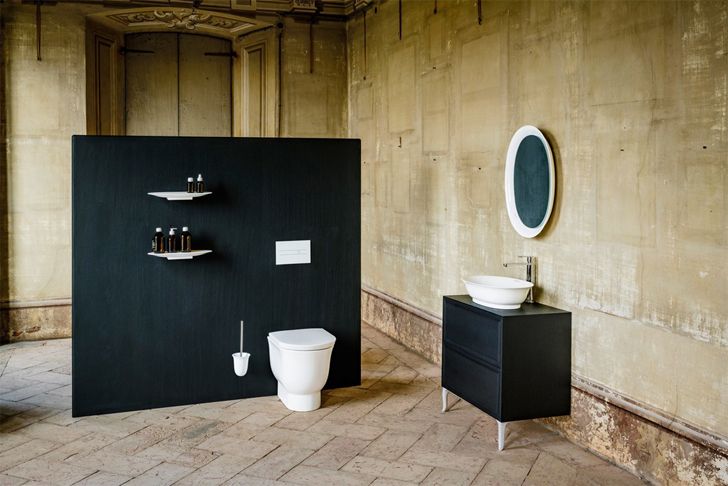 The Bathroom Gallery - Laufen
The Bathroom Gallery: An entirely new element of this year's Fair, this bespoke exhibition will spotlight some of the world's foremost bathroom brands.
Hattern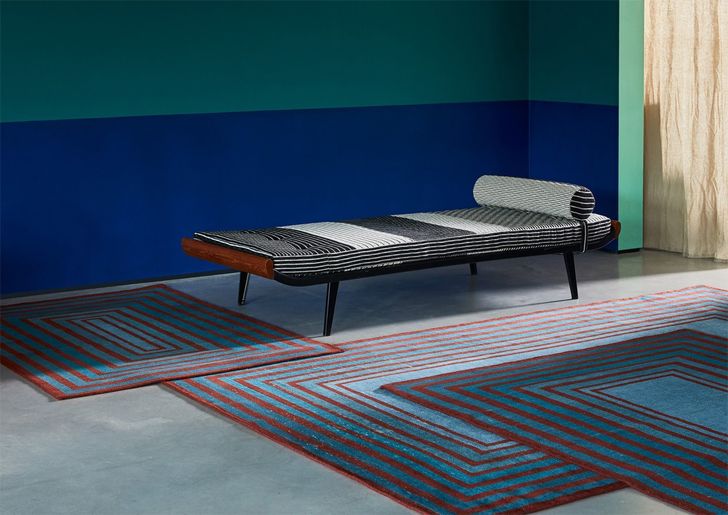 FLOOR_STORY
The Brand Wagon: This year's exceptional list of talented brands, both well-known and recently discovered includes:
FLOOR_STORY - maker of unique and ethically manufactured hand-knotted and hand-tufted rugs;
Finnish design brand Made by Choice will present Kolho, a series of tables and chairs that subtly replicates the surface of the moon in collaboration with leading surface solutions brand Formica.
Exploring colour tones and material combinations, Seoul-based design studio Hattern will be showcasing new products crafted from experimenting with a terrazzo-like material made using a combination of concrete and acrylic.
Taiwanese brand ANTOU will offer smart and sustainable office solutions that are imaginative, playful and long-lasting; and
Polish design studio noo.ma will showcase beautiful and functional furniture pieces and accessories that accompany people throughout their day, impacting our well-being, shaping how we perceive the world around us.
Country Pavilions: London Design Fair's country pavilions are one of the star attractions for many visitors in attendance. Confirmed country pavilions are Barcelona Design Centre, Made in Mallorca—Balearic Islands, Denmark, Sweden, Italy, Czech Republic, Hungary, Uruguay, Irthi
All-in-all, the Fair will, in yet another unique presentation, reinstate that design is universal, exciting and almost always being revitalised and reinvented. Whilst we acknowledge the roots of our inspirations, we also tend to realise that we are constantly in a flux, working at the intersection of design, art and craft - ever evolving and seeking novel ways of presenting our creations.
Dates: 19–22 September 2019
Venue: Old Truman Brewery, Shoreditch, London E1 6QR