By Ar. Vinita Wagh
Photography: Courtesy the architect
Read Time: 2 mins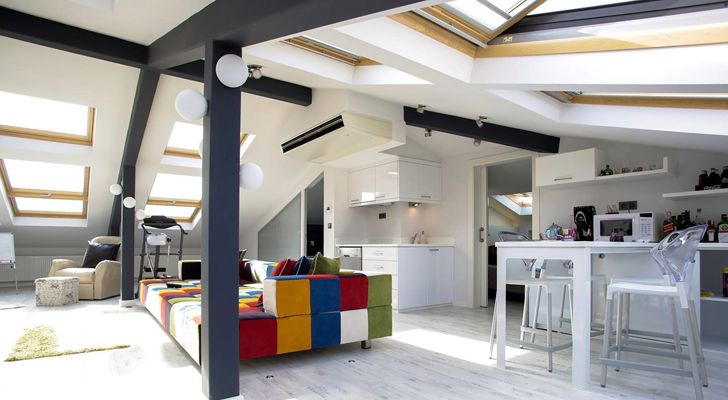 .
From a dingy loft to a bright, airy, modern penthouse - Elips Design Architecture resurrects this top floor space, reinforcing that less is undoubtedly more.
Located on the roof floor of Almondhill Residence in the Asian part of Istanbul, the Attic Loft Project is energetic, comfortable and multifunctional – capturing the essence of a young student's lifestyle. The design emphasises on creating functional areas and achieving a balance in floor space and volume, while maximising natural light and ventilation. Designed to make the student's life effortless, the loft caters to varying degrees of each requirement - work, sport, food and entertainment.
.
.
.
Breaking down non-supporting walls previously built to maintain head height, the 85 sq. m. space transforms into a larger, 132 sq. m floor. The main room comprises of the open kitchenette, dining, study area and fitness corner - its simplistic white interior centred around and complemented by the energetic, colourful armchair sofa that anchors the space. The bathroom sits behind glass and blinds, with a clear sightline of the TV, its black-grey floor and wall covering lending warmth. The sleeping section includes two closet rooms, leveraging the low points of the roof. Ceilings covered with plasterboard, and the exposed services covered with anthracite colour paint, the steel beams that carry the roof highlight a stark contrast and draw the eye towards the ceiling. Two central columns serve as lampposts, with ball lighting mounted on them. Adding a touch of quirkiness to the space are custom-designed furniture accessories.
.
.
.
Roof windows bring light in, catalysing an illuminated atmosphere through the day. Incorporating windows extending to the lower parts of the slope, the challenging, non-functional sections of the roof add value to both, volume and height. With a total of 20 skylight windows, the loft appears significantly enlarged. Dramatic night illumination, characterised by directional and ground-lit spotlights, sconce and hidden LED lighting add to the appeal of the space.
.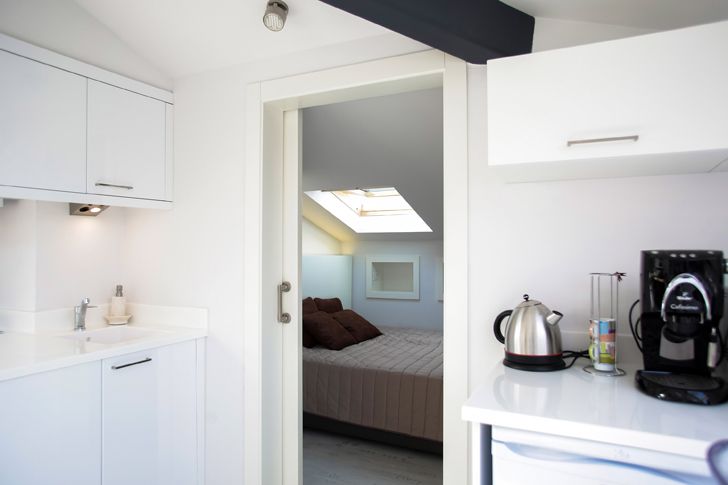 .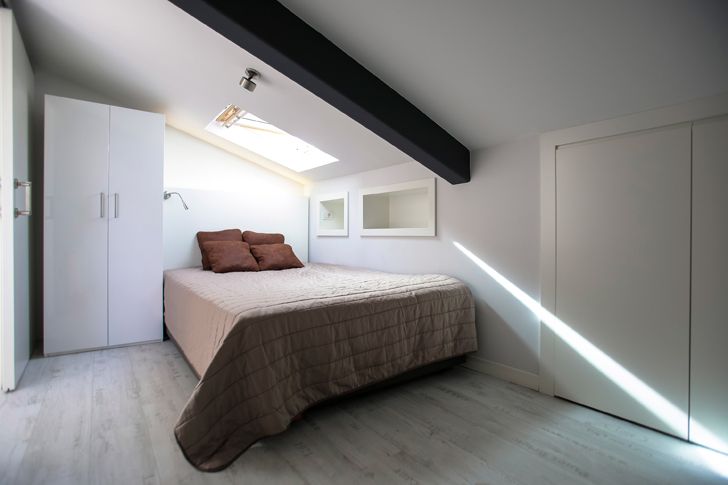 .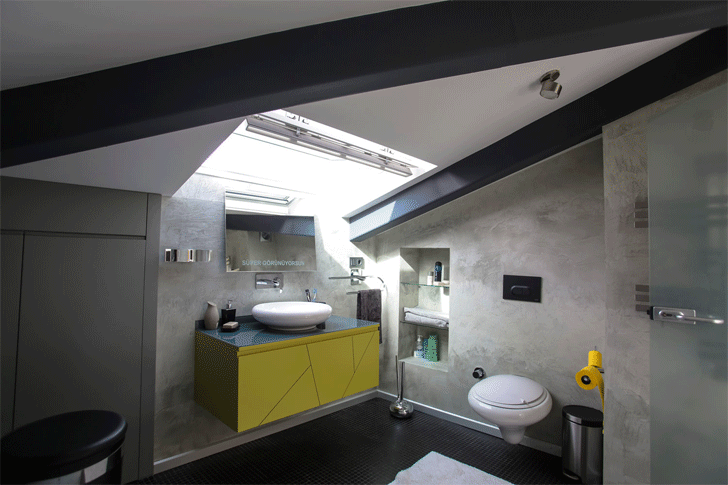 .
Efficiently distinguished and yet decentralised, this large, adaptable space is casual and liberating.
.
Building Name: Attic Loft
Interior Design: Elips Design Architecture
Total Construction Area: 132 sq. m.
Location: Istanbul / Turkey