Compiled by Team IAnD
Photography: Courtesy the architect
Read Time: 1 min 30 secs
.
Ar. Masahiko Sato of Architect Show Co. Ltd. designs a compact holiday home with a lean-to roof that follows the vocabulary of the sloping hillside of Asakura City in the Fukuoka Prefecture…
Surrounded by verdant nature, its south side gently sloping, the home sports a simple configuration with its private spaces occupying the terrace level for optimum panoramic views.
.
The entrance to the home is from the upper level, where the public spaces sit, opening out via balconies on three sides, soaking in the views. The homeowner enjoys tinkering in his garage that occupies pride of place on the ground level, abutting the interiors in an interesting way.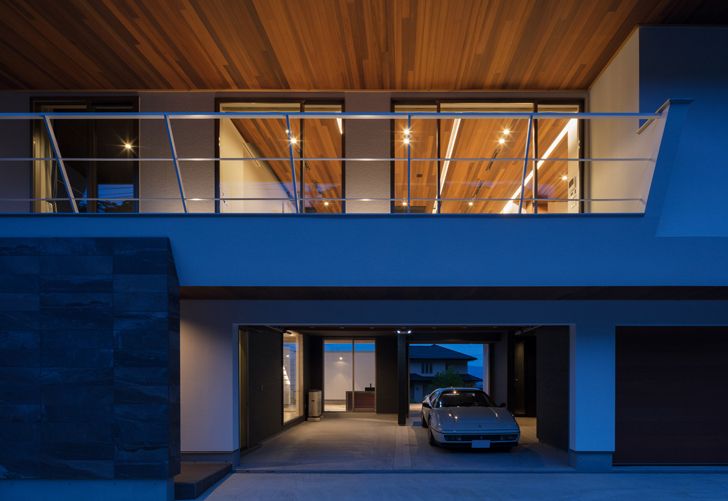 .
.
.
.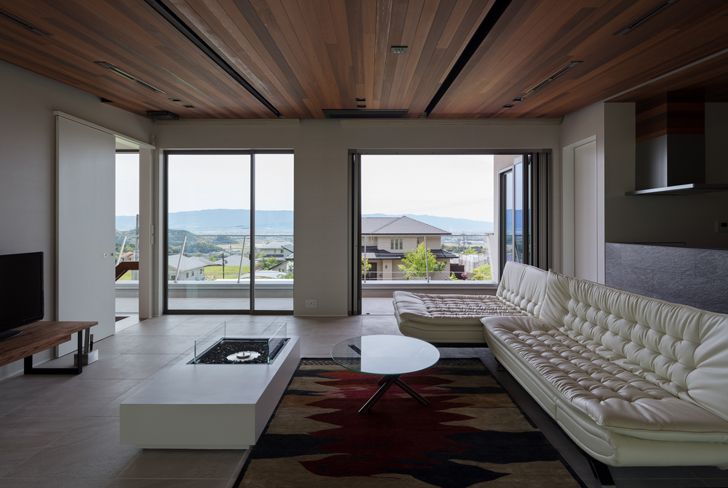 .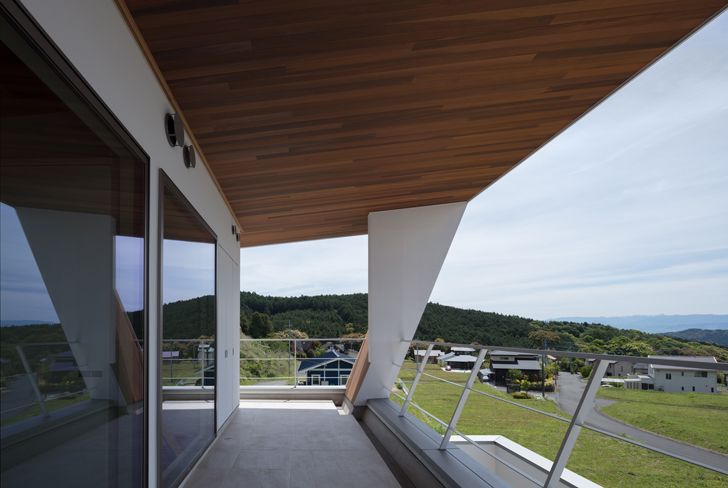 .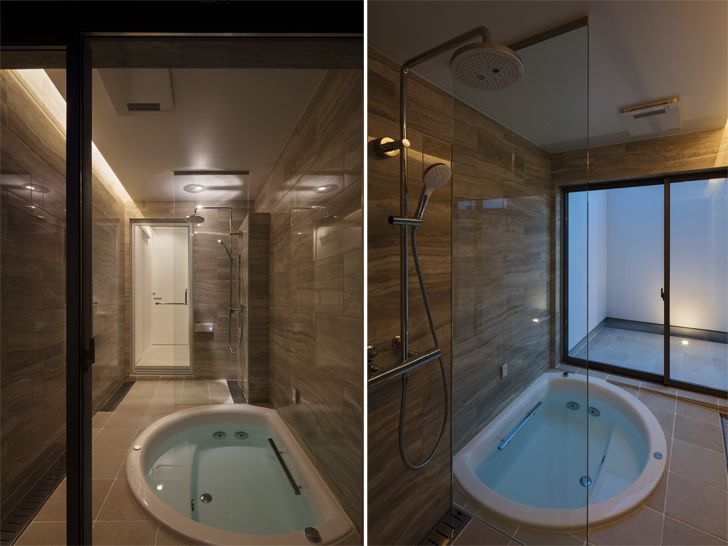 .
Since it is planned as a getaway space, the home is characterised by an open plan, reflecting the architectural vocabulary as large overhanging eaves shield the wide opening to the north. Stretching the boards of red cedar on the ceiling, as they continue with the sloping eaves of the terrace balcony, the structure opens out towards the south as well. This anoints the interiors with a breath of fresh nature - the sky, surrounding trees, and mountain ranges literally hobnobbing with the brick and mortar structure.
Lighting plays the showstopper, illuminating the façade with a fantastic glow at dusk as it effectively camouflages the wooden construction, making it appear otherwise at first glance.
The built-in garage and circulatory terrace add the much-needed element of mystique in this calm oasis ideal for physical and mental relaxation away from the bustle of a busy life!