By Marina Correa
Photography: Nu.ma; courtesy the firm
Read Time: 2 mins
.
Ar. Frank Silvestre designs a house in Sotogrande, Spain, taking one's intimacy with nature to an all-new level!
Seen from afar the house looks sandwiched between two expansive horizontal planes, but nearer to the eye, it's a house that takes in its surroundings from every angle. Positioned at one end of a golf course, floor-to-ceiling glass walls do complete justice to the scenic outdoors – creating a feeling of living amidst nature whilst enjoying all the comforts and trappings of a luxurious and contemporary lifestyle.
.
.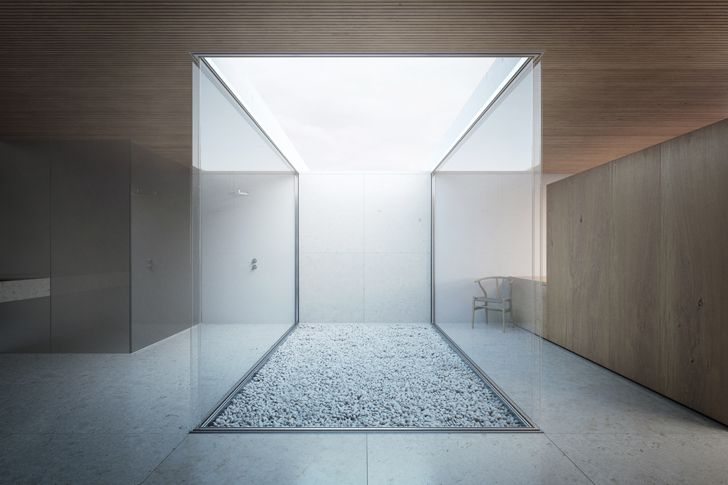 .
.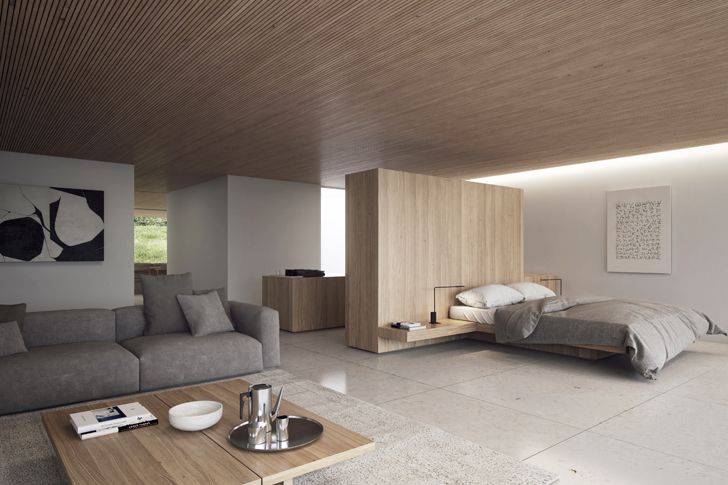 .
Balancing the coolness of white stone flooring is the warm wooden roof, creating harmonic symphony. Even the furniture carries forth the same theme of white stone interspersed with wood. But the scene-stealer is the all-round-connect-with-nature: exuding a feeling of literally sitting on a sofa outdoors!
.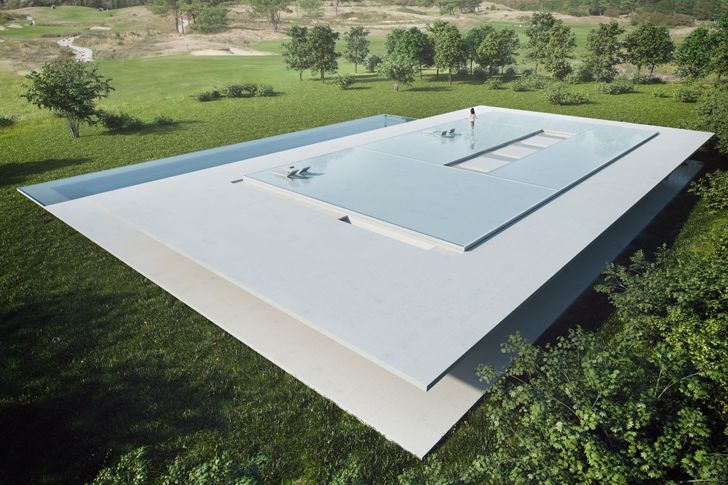 .
A staircase leads to the basement as well as the flat roof top; the latter unusual in its make-up – covered as it is with a sheet of water, intriguingly reflecting the impressive natural surroundings, camouflaging its existence entirely. Small patios in the wet areas draw in natural light from the skylights above whilst anchoring the home to its local Mediterranean roots.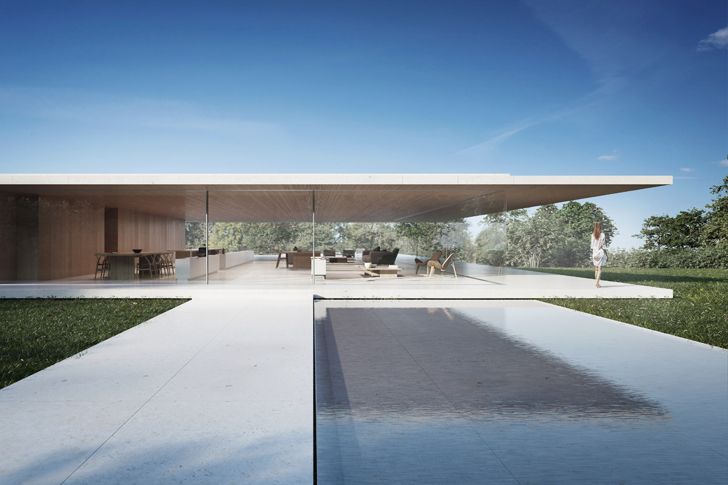 .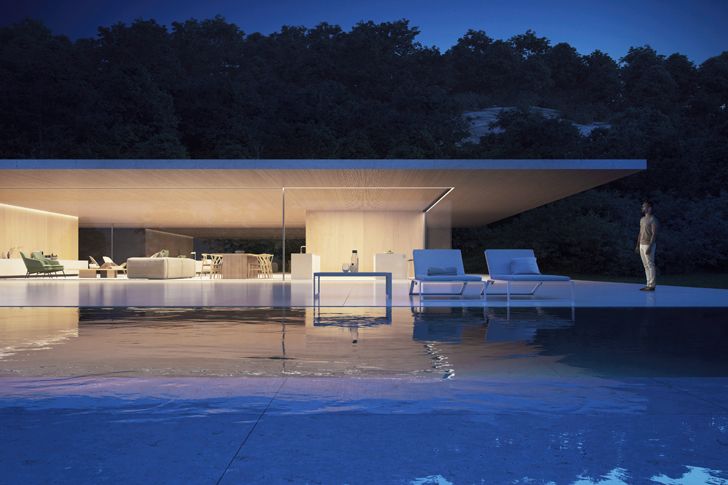 .
As if bringing in nature and mimicking the sky isn't enough, Frank Silvestre Arquitectos adds another natural element, water, viz. a swimming pool at the front of the house sitting on the luxurious golf course; whilst another sheet of water unconventionally marks the main access to the home from the back.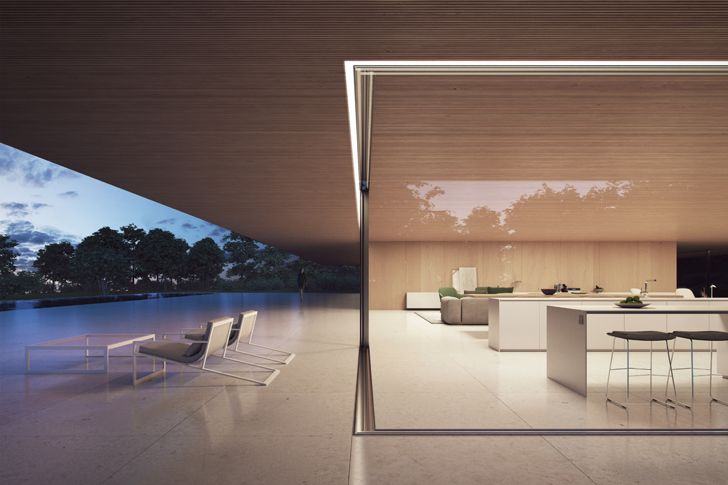 .
Even though the villas are in vast plots approximately 3000 sq. m. apart, privacy is maintained by use of wooden blocks in selective areas such as master bedroom, bathroom etc.
On the whole, the house exudes a feeling of inhabiting a space where it is just you and the rolling greens.
Design Firm: Frank Silvestre Arquitectos
Principal Architect: Frank Silvestre
Built-up Area: 844 sq. m.
Location: Sotogrande, Cadiz, Spain.