Compiled by Team IAnD
Photography credits: Ethan Lee; courtesy Mecanoo
Read Time: 2 mins
.
Mecanoo with its "People, Place, Purpose" design philosophy carves out The Place hotel in Taipei juxtaposing old with new, creating its thematic around the uniquely popular local tea production tradition.
The Place, like its name, brands itself as a hotel that creates a unique visitor experience that embodies the specific identity of each locale. Since this specificity of place is central to Mecanoo's "People, Place, Purpose" design philosophy, which emphasises users, a holistic understanding of the social, historical and physical context, and a response to current and future building functions; quite naturally, here too, the architects seek out the secret of the location to create a unique design that strengthens the distinct identity of the context.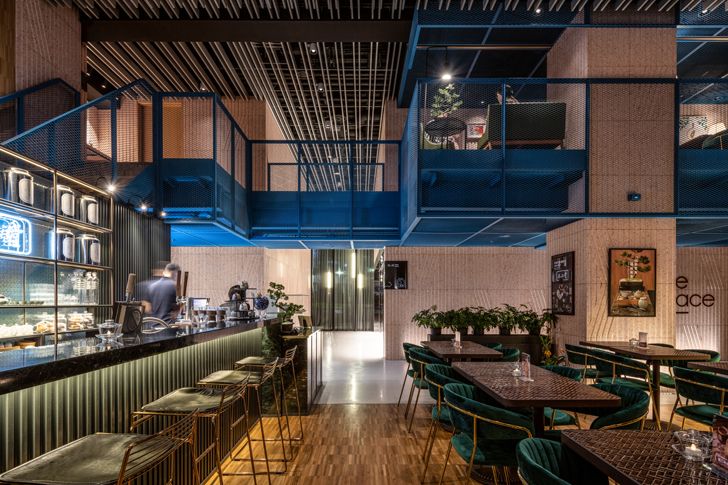 .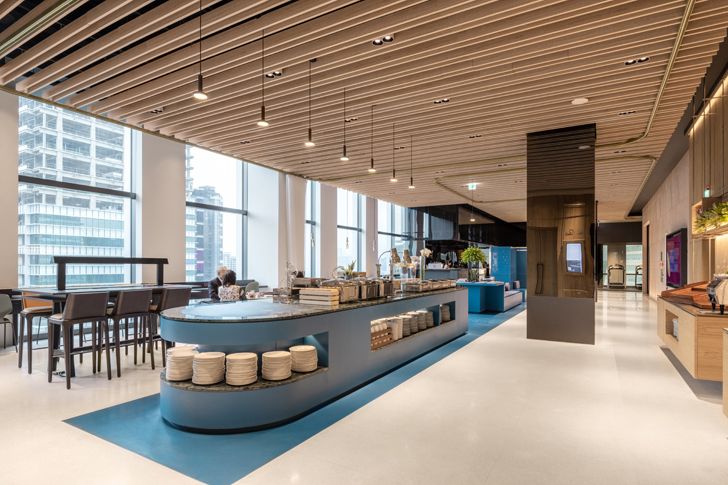 .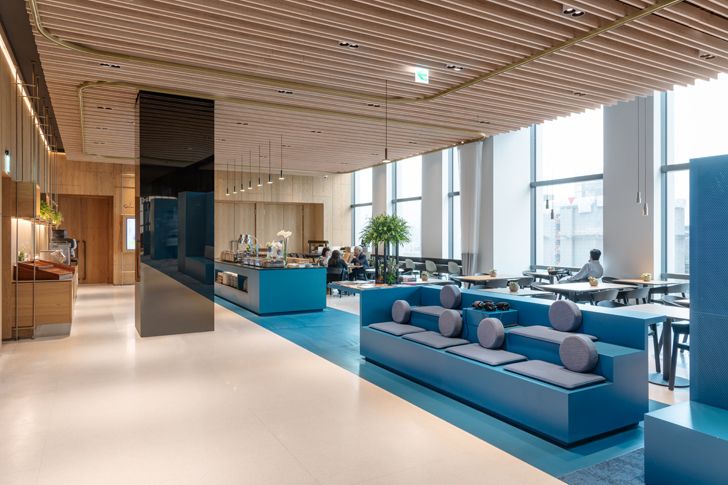 .
.
The Place in Taipei draws inspiration from the district's popular Pouchong tea that is vastly harvested and widely exported from the terraced tea plantations of the region. Nangang Tea Processing Demonstration Centre enjoys a celebrated status producing the Oolong tea with a bright yellow colour, which combined with natural wood, now becomes the signature palette for the hotel!
Contrasting old and new, mixing west and east, the hotel becomes a contemporary interpretation of a traditional art form. The main lobby and reception area that is the social heart of any high-end hotel is treated and functions like a Taiwanese tea house. The Place's welcoming lobby allows guests to check in, work, rest, dine and socialise. These services are "highlighted" in a contemporary bright blue linear element, creating a strong contrast with the warm oak walls. This element contains a buffet counter, flexible stepped seating, and several one-step self-check-in points.
.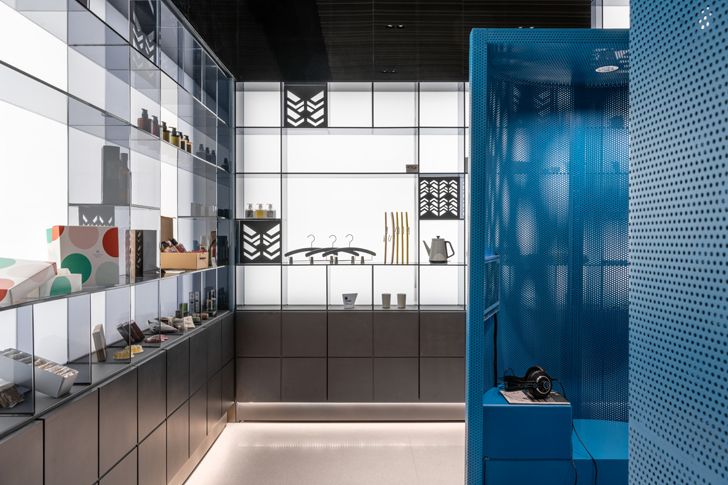 .
.
Add caption
.
Located between the 10th to 20th floors of a mixed-use building, a layered approach to design sees several spaces slowly and furtively revealed via billowing curtains as the lobby extends into the adjacent multipurpose room. Curtains also add a rich experiential layer as
overlapping layers of fabric with different degrees of transparency selectively reveal views.
Likewise, the hotel corridors and guestrooms embody the tea production process. The corridor carpet pattern evokes the terraced tea plantation landscape. Stepping into the compact rooms that vary between 20 sq. m. to 43 sq. m.each, a chevron wood floor pattern echoes the woven bamboo baskets that dry tea leaves. Whilst the regular fixed elements are integrated into one box: the bathroom, wardrobe, a place for luggage, a mini bar and a standing workplace; the mobile elements include assortment of "working tools" of the guests' stay: chargers, stationary, speakers, tea, cups, even air plants!
The Place caters benevolently to eager tourists, with a subtle, yet strong context of local flavour.
Client: Royal Management Consultant Co., Ltd.
Programme: Entrance lobby, tea shop, reception, restaurant, two conference rooms, gym and 179 guestrooms (5 room types + 2 suite types)