By Ar. Vinita Wagh
Photography: Serhii Kadulin; courtesy the architect
Read Time: 2 mins
.
Kofan, a 120 sq. m. bar in Kremenchuk, Ukraine, is classic yet modern, basic yet dramatic. Sergey Makhno Architects craft this establishment using black as their champion element.
Portraying a balance of aesthetics and functionality, Kofan's linear organisation follows a minimal language. The dark, black backdrop serves to highlight conversations, celebrating their animated, colourful nature. Juxtaposed against light-filled walls and ceiling, the space plays up the visual contrast. With industrial interiors lending rawness and a play of light dramatising the setting, the bar presents understated authenticity across its frontage.
.
.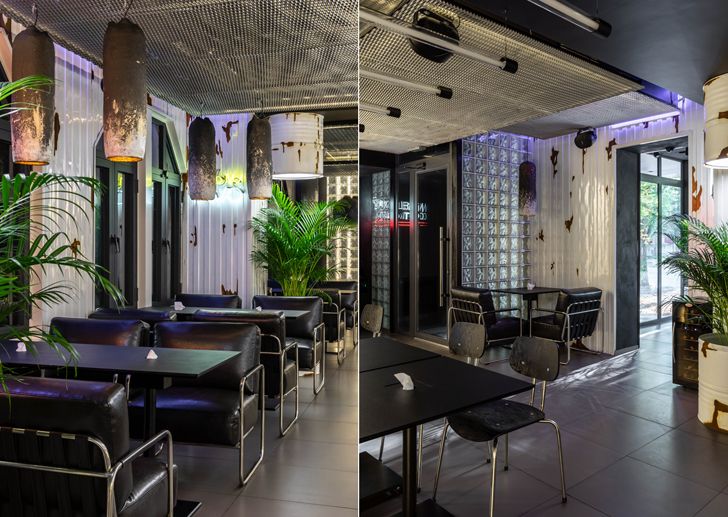 .
Its simplistic design and unique atmosphere are a result of three main elements that ground the space and work cohesively to lend its bold temperament – the adaptable seating, the unfussy finishing and the stimulating lighting.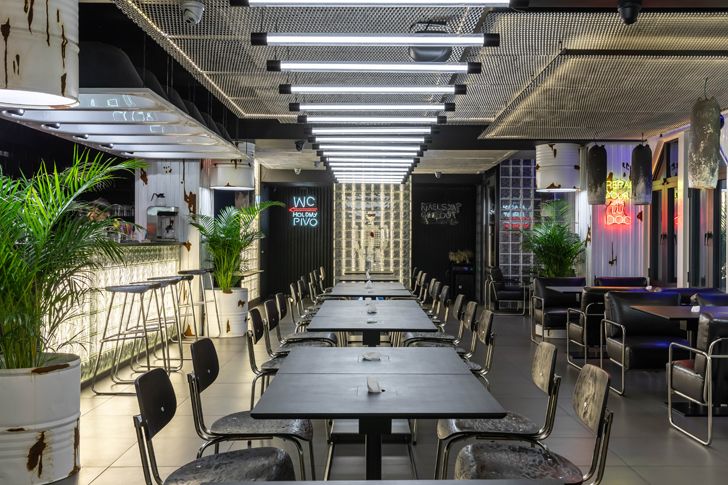 .
.
.
The flexible seating caters to different group sizes and events, with tables located on a discrete rail track, allowing the space to assume different formats. With every new arrangement, the space has a different story to tell.
.
.
The pursuit of new materials led the studio to reclaim metal from an old garage. The profiled metal all over the bar practices 'reuse in action' – a white canvas decorated with a plaster imitating rust. This raw finishing is visceral, yet contemporary.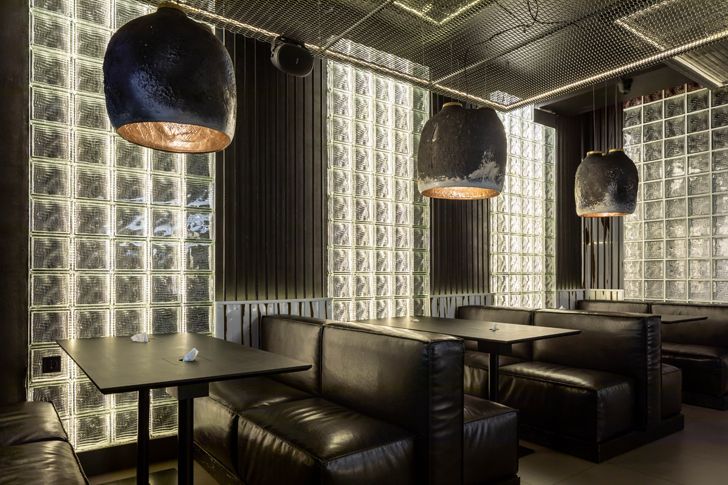 .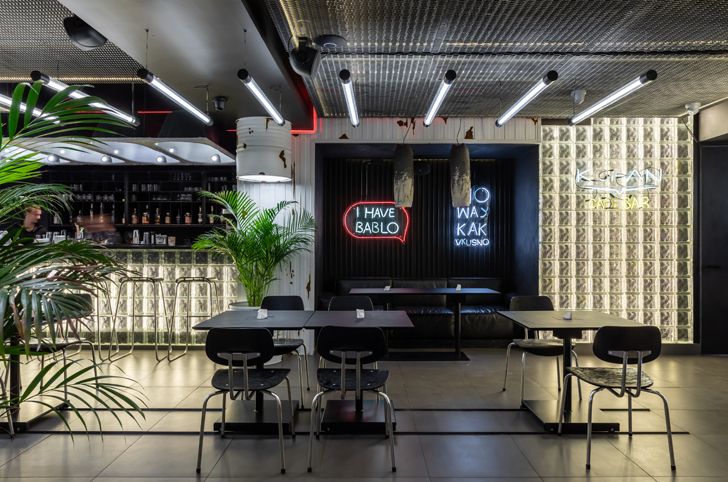 .
.
.
Lastly, the lighting contrasts the backdrop and punctuates the dark interiors to emphasise the elements within. The ceiling is a multi-layered metal web, scattering light, while the glass blocks within the walls add transparency and spaciousness. Handmade ceramic lighting gives soft emphasis to the tables, while above the bar, upside-down bathtubs provide an unusual lighting solution.
Bold and soothing, Kofan embraces the ever-elegant power of black.
Name of Project: Kofan Bar
Architects: Sergey Makhno Architects
Location: Kremenchuk, Ukraine